Hey, buddies! We're back with a brand-new patch release and exciting news about steam! Please check out the post below for full details, as it contains information for all fans of Camp Buddy and BLits!
Scoutmaster Season Patch 1.2 Released!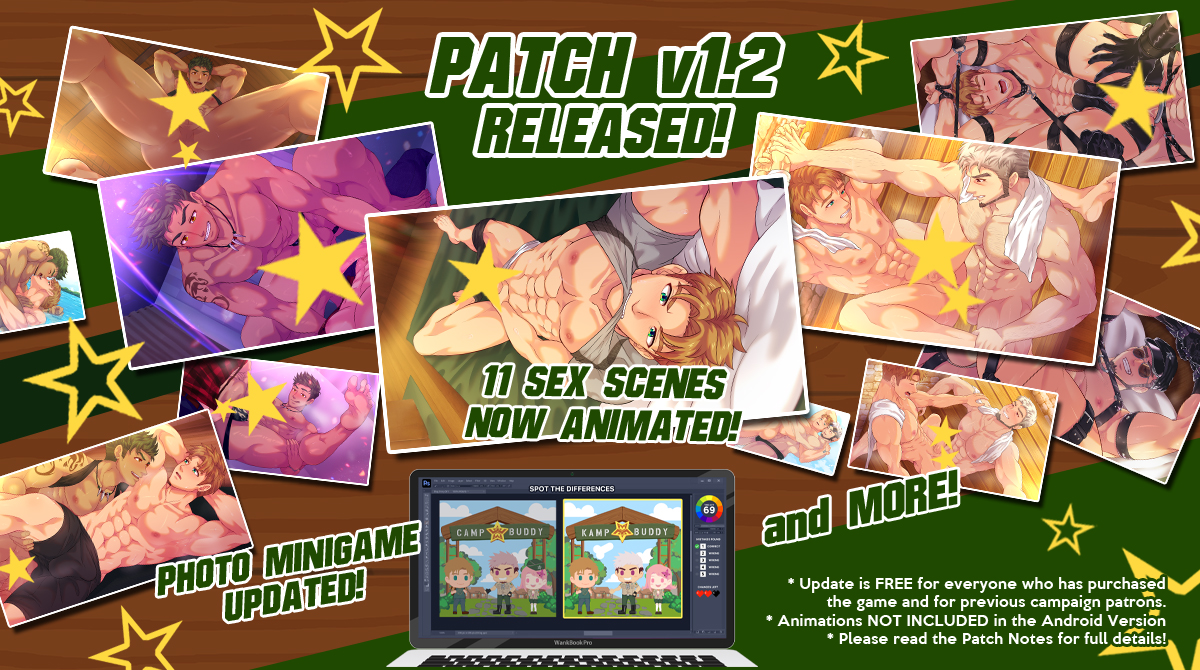 We're excited to announce that Camp Buddy: Scoutmaster Season Patch 1.2 has been released, containing the first batch of animations (a total of 11 animated scenes!). You can see these new animations in the game directly or view them in the new gallery feature – just like Camp Buddy, Scoutmaster Season has an animation-viewer which can be toggled on and off!
Please be aware that the Android version of the game will not contain the animations in this update due to software performance limitations. Thank you for understanding!
Check out a couple previews below~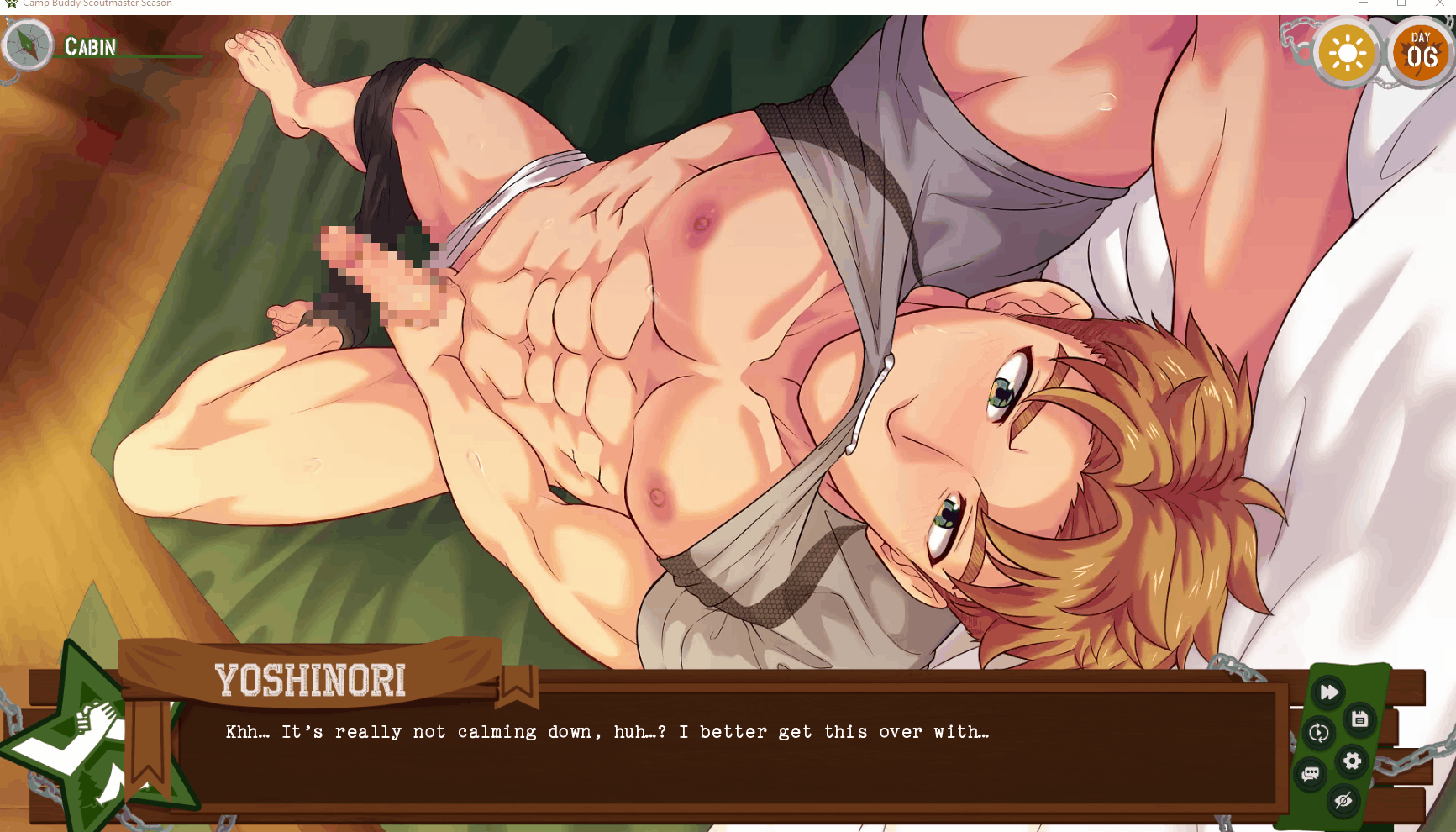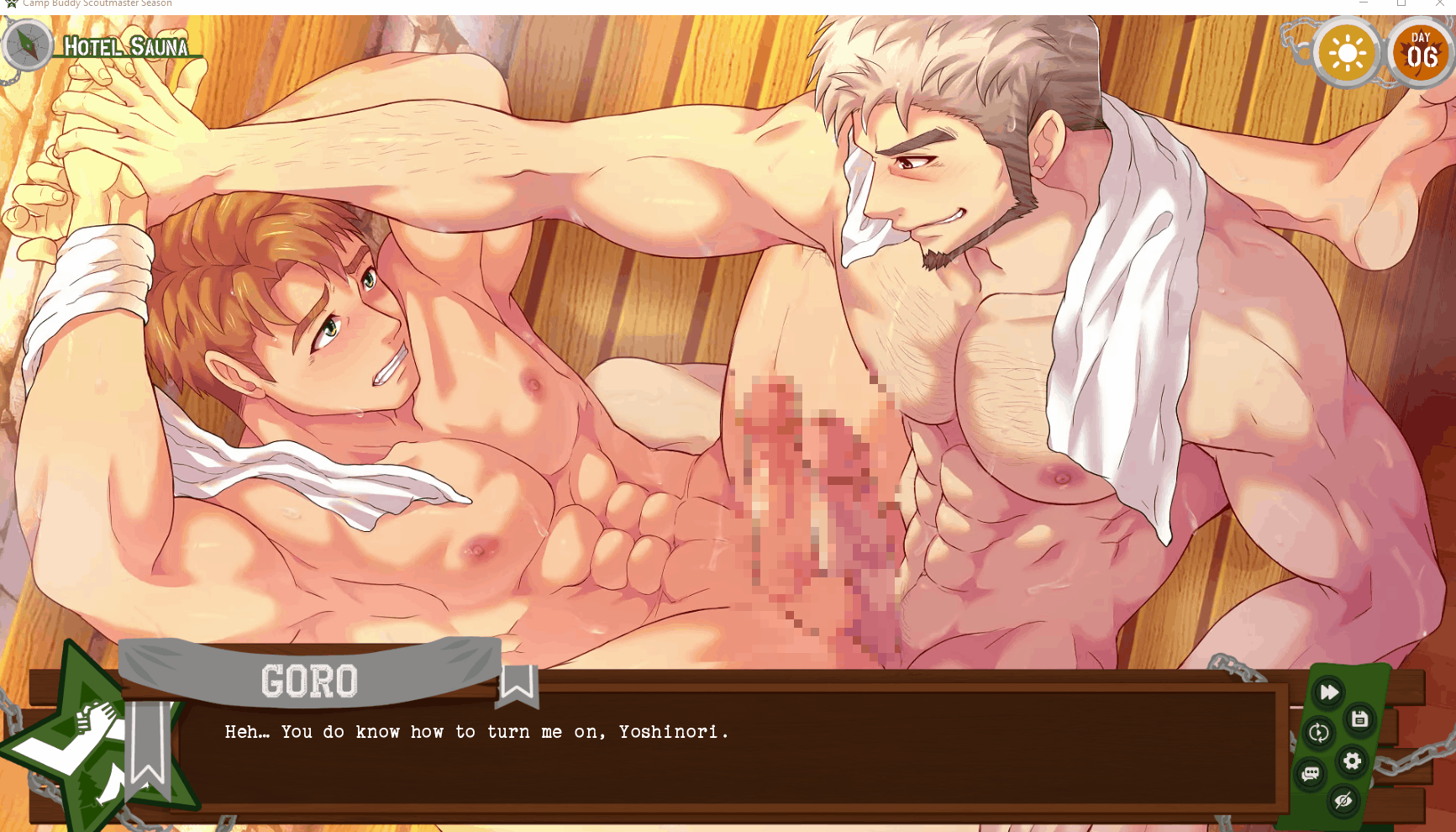 Additionally, since everyone has mastered the photo restoration minigame by now, we thought it'd be fun to add a couple new errors to find into each minigame! See if you can master it again, buddies!
There are also a few bug fixes and other new additions to the game, which you can check out at the patch notes below:
How to Update the Game to v1.2
Please follow the instructions below to download and install your update!
1)  In order to play the new Update, you will need to re-download the Camp Buddy: Scoutmaster Season game (Filesize: 5.4 GB).
For those who have purchased the game through our website, you will receive an email (in the same e-mail address you used to transact in BMT Micro) from us with a link to download the new version of Camp Buddy: Scoutmaster Season on your respective platform (Windows or Mac).
For the patrons who were entitled to a free copy of the game, you will receive an e-mail from us with a download link to download the new version of Camp Buddy: Scoutmaster Season (in the same e-mail you have used for Patreon)
Please be aware that sometimes emails from us go into the spam/junk folder and check there before requesting a new download link! Please also be reminded that your product ID is not a valid purchase receipt. We can manually verify your purchase from your email, but emails with valid proof or purchase will be prioritized.
Once the game is downloaded, please extract the software like below:

2)  Once the extraction is complete, please click the "Scoutmaster Season.exe" file in the new folder, and the game will run! Please also note that Save Data will not carry over for the new update. Please delete the 'Saves' folder inside of your game directory as well as in the following locations below:
Windows: %appdata%/Renpy/
Mac: Library/Renpy/
This update is free for everyone who purchased and are entitled to a free copy of the game.
Scoutmaster Season Future Patch 1.3
Now that this first animations patch is out, we will continue to work on animating the other scenes in the game, and you can expect to receive another animation patch, containing 10 more animated sex scenes, as well as additional bug fixes (if any), sometime this Fall!
Please stay tuned for more previews and information about it in the future.
Steam News – Scoutmaster Season Releasing Soon!
We are also extremely excited to announce that after a great deal of hard work, Camp Buddy: Scoutmaster Season will be releasing on Steam this August! You can already check out its store page below:
https://store.steampowered.com/app/1968430
The steam version of the game will be available for both Windows and Mac as a separate purchase, and will be up to date with Patch 1.2 on release! Additionally, the game will contain a brand-new feature – steam achievements! Collect all of them to show off your badges, buddies!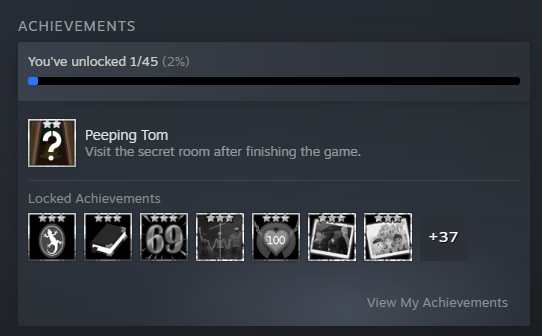 We'd also like to inform everyone that Camp Buddy will remain exclusive to the BLits website at this time, but should it become available on additional platforms in the future, we will let everyone know.
You can go ahead and wishlist Camp Buddy: Scoutmaster Season on your steam account now, so you'll be informed exactly when it's released! Make sure and take advantage of this awesome new release, buddies!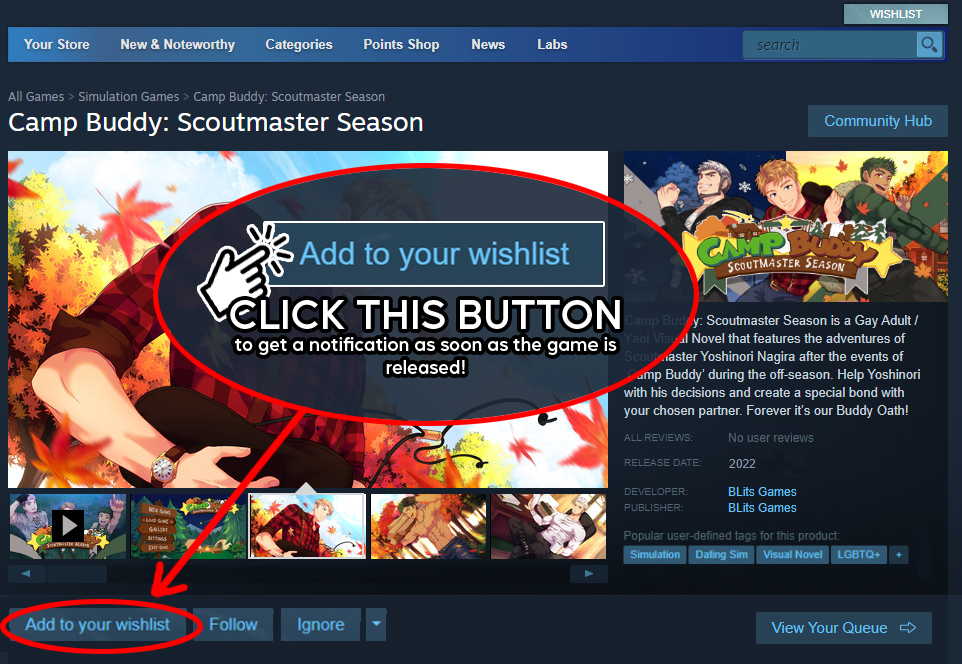 Closing Word
That's all for now, buddies! We'll be back with more exciting news about the steam launch, patch 1.3 and more soon! Enjoy the new content!
~Lots of love,
BLits Games