Hey there, buddies! We're back with another Major Update about the Taiga Route DLC! We know everyone has been eagerly awaiting more news on the route, and we're excited to say that we have lots to give! This will be our last major update before the release of Taiga route and contains important information for all fans of Camp Buddy, so we encourage everyone to read this post fully so they don't miss anything!
Programming
Our programmers, Jey and Corbs, have been hard at work getting the Taiga route ready for everyone to enjoy! As of right now, the route is over halfway coded, and they are making great progress implementing all of the assets, as well as additional new features we've teased from previous updates! In the meantime however, they've prepared a few in-game teases for you all, so enjoy!
The first of our teasers show Keitaro, Natsumi and Hunter working on Taiga and friend's laundry… But they find some interesting items inside!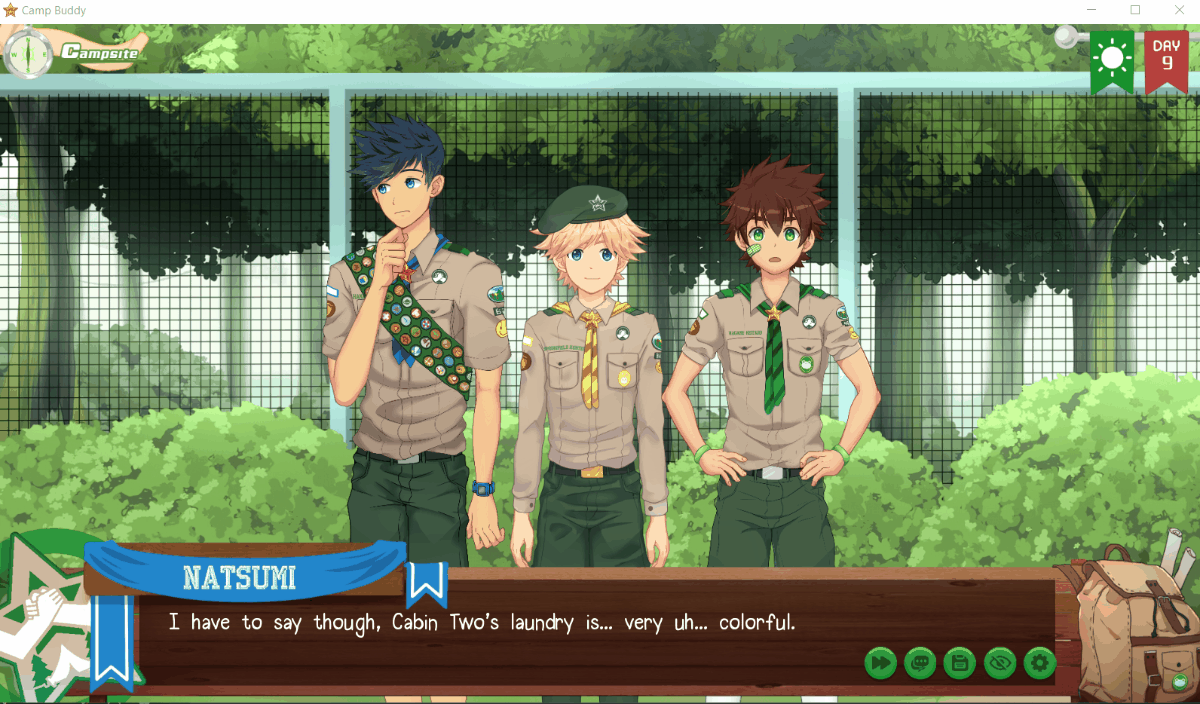 The second preview has Yuri up to her usual antics – but who could've guessed that she'd convince Taiga to play along too?
Our final preview showcases a new activity – a baking day! Hiro is in his element, but Yoichi will always do his best to annoy him!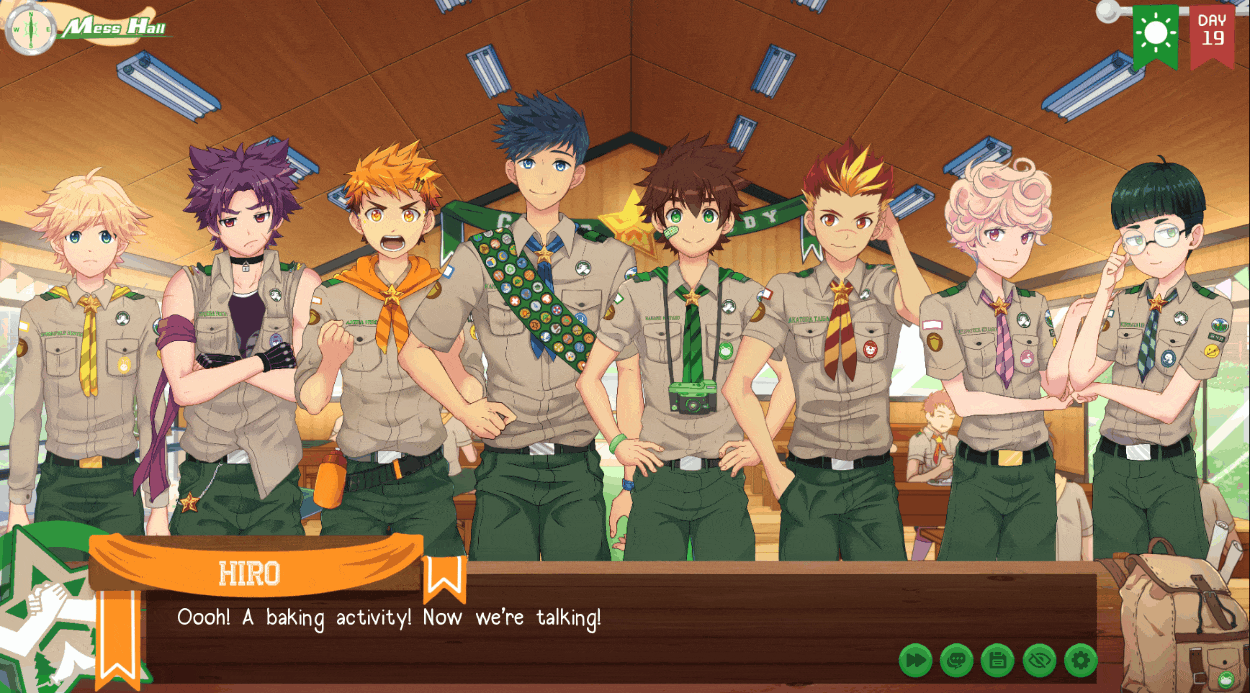 Animation
Meanwhile, in the animation department, Zemyx, Sorashu and Ziel have been hard at work animating new scenes! We're happy to announce that 12 new scenes have been animated in the main four Camp Buddy routes since our last update, as well as the foreplay minigame! Check a preview of them out below!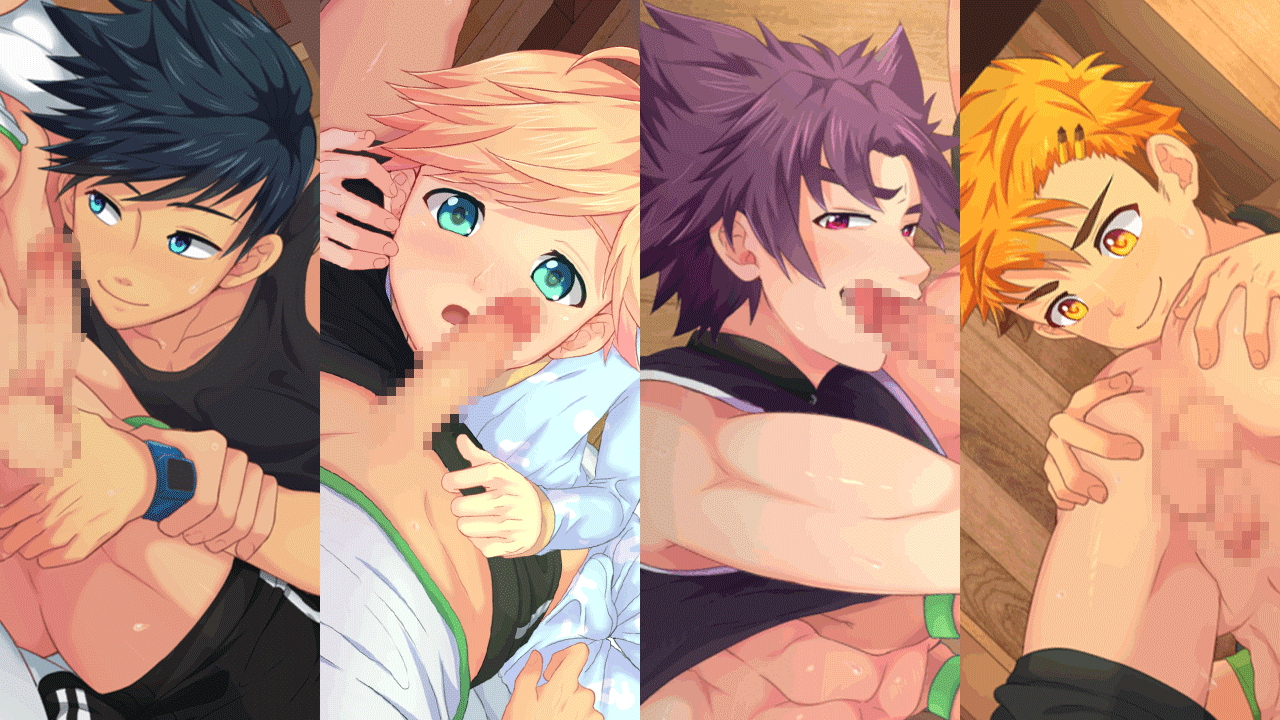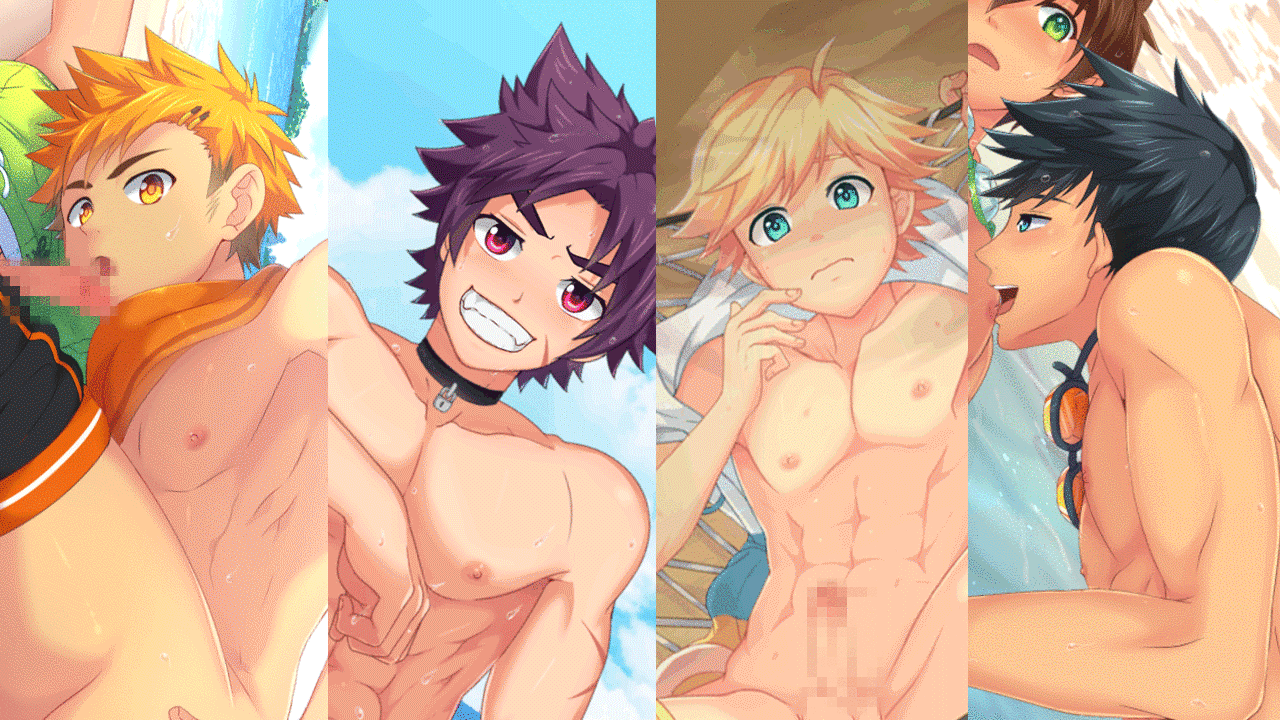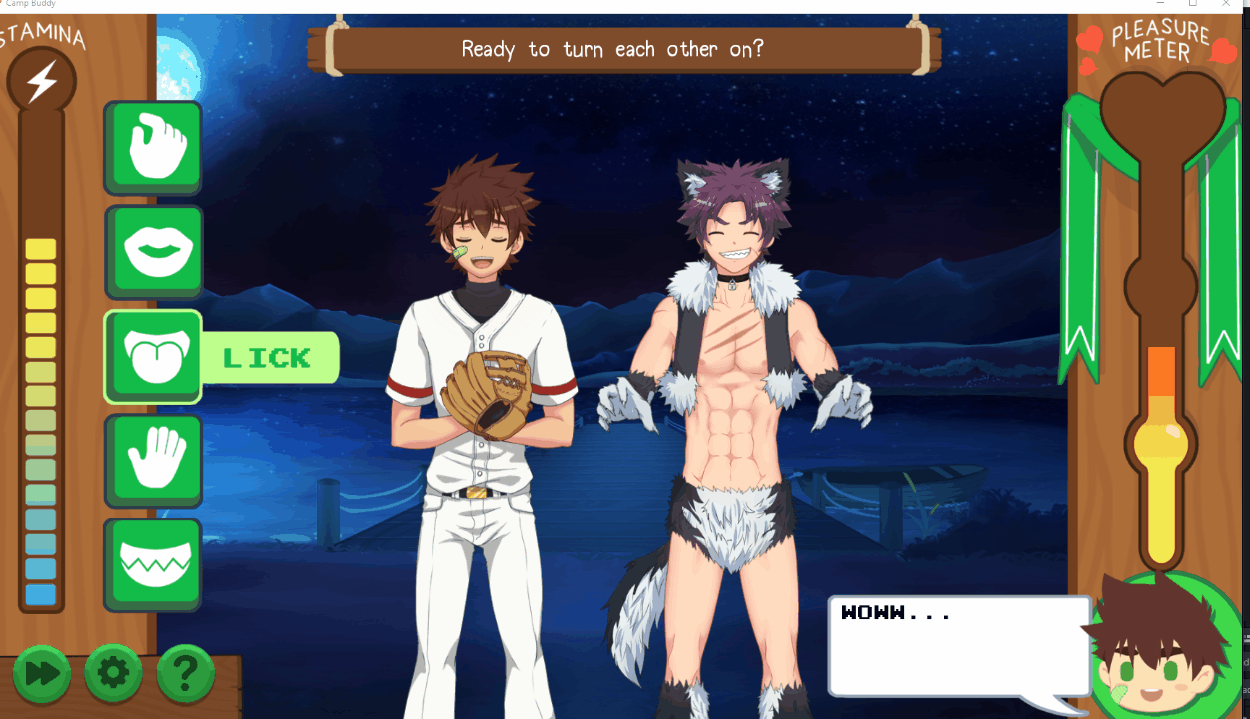 In addition, Taiga route has already started to be animated, with a familiar CG to quite a few of our long time followers! Check it out!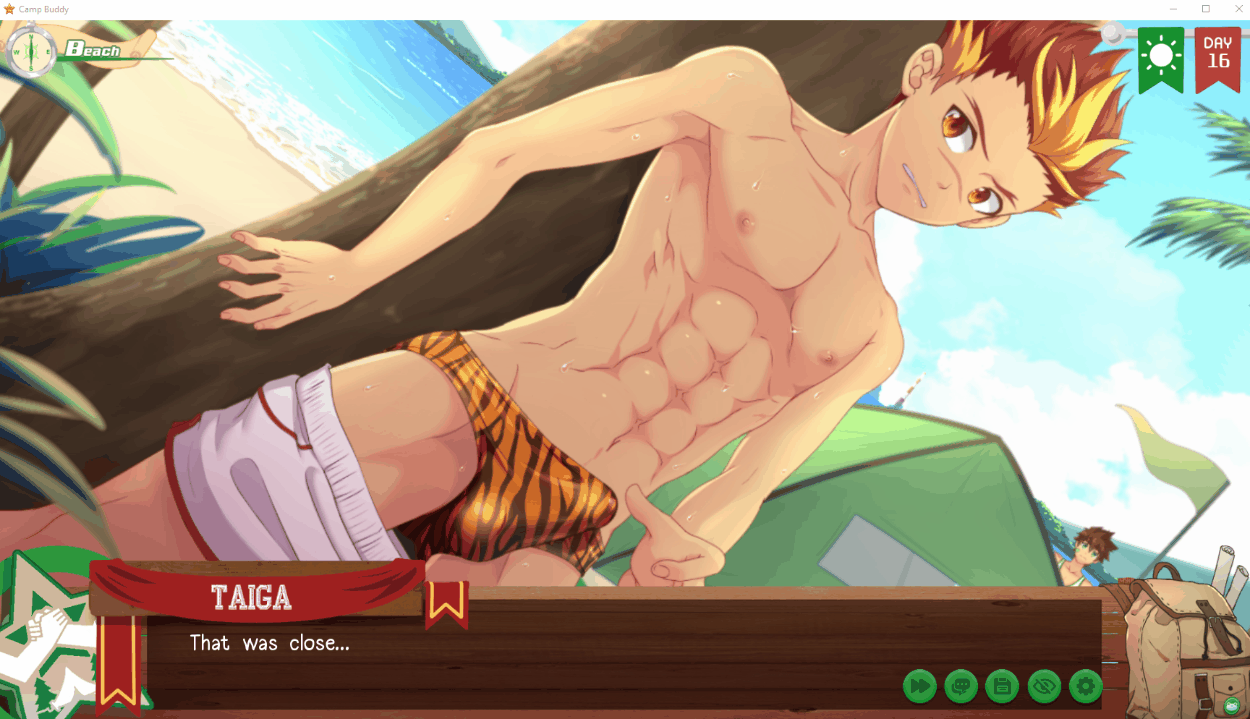 You can expect to see this, as well as the majority of the other Taiga Route Sex Scenes animated for its release! We plan on adding more animations after the route's release, so stay tuned for more exciting content!
Art
The art department has been super busy as usual working on all kinds of new scene images, backgrounds, sprites and mini images for Taiga route! There's a lot to cover, but we'll go over all of them with plenty of exciting teasers below!
Background Art
First of all, Mikkoukun has worked hard on the various backgrounds for Taiga's route, including all new locations for our favorite campers to explore! We don't want to reveal where these locations are just yet, but here's a little teaser of them!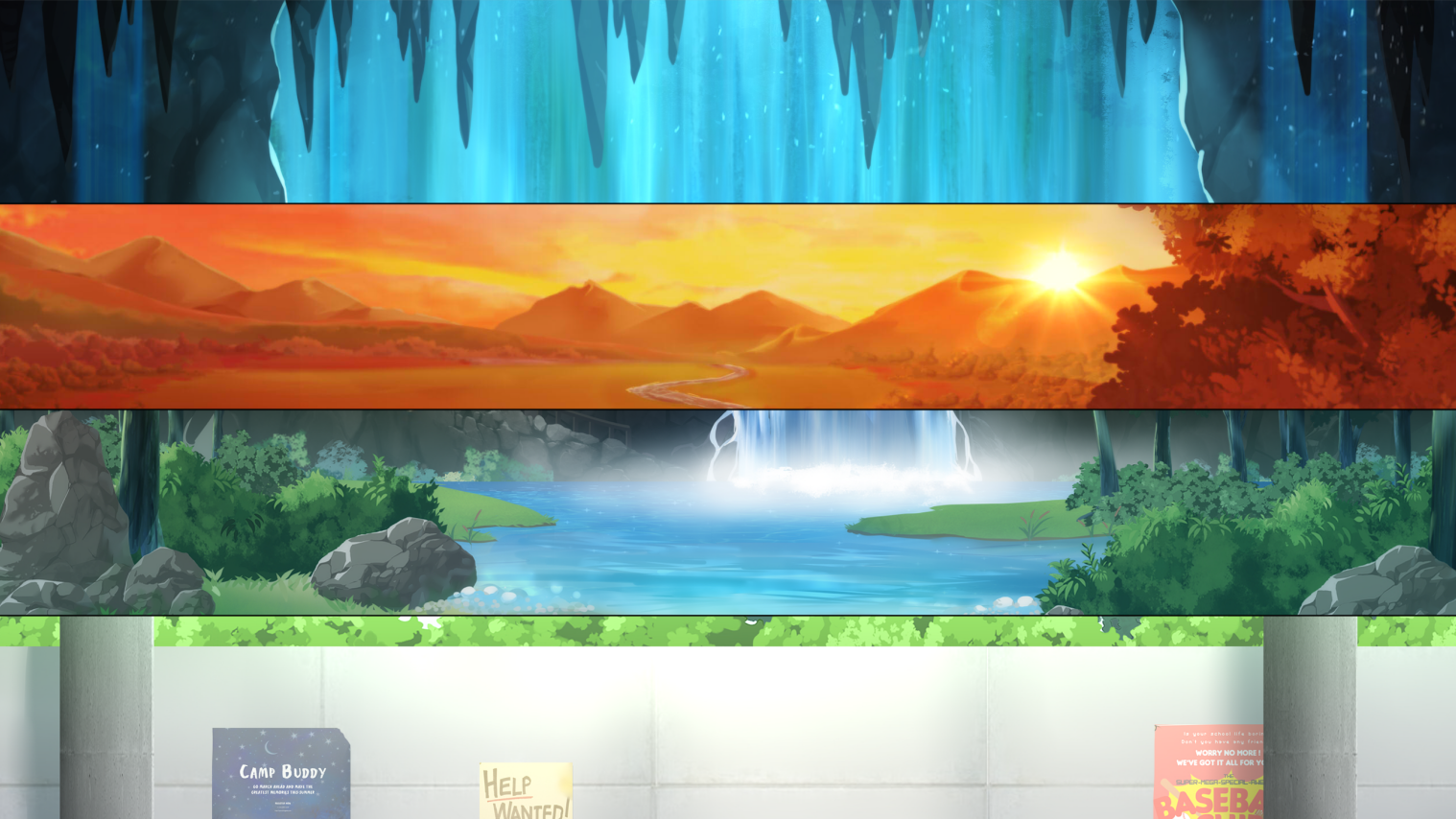 Sprite Art
For sprites, Zael, Sorashu and Mikkoukun have all been working hard to give Taiga a new and improved design for his route, making Taiga more stylish and memorable than ever before! These new designs can be seen below, and will be applied in the main four routes as well!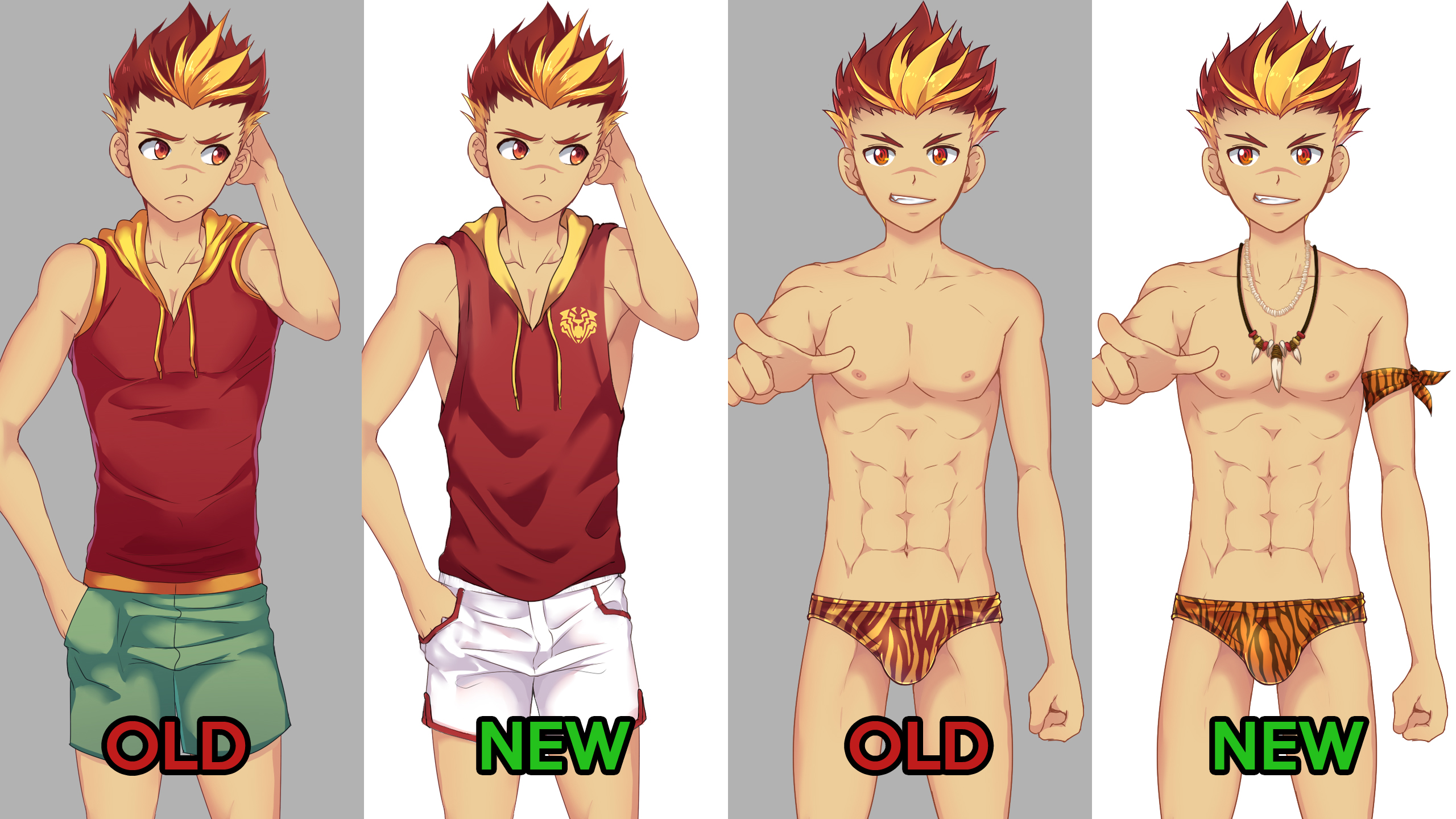 These are just two of the new costumes, and you can expect to see more than 20+ new costumes for various characters throughout the game!
Mini Images
Our artist, Chii, has been working hard to complete the various mini images throughout Taiga route, as well as some updates to art in the main four routes too! There are tons of these new mini images, so make sure you collect them all in the gallery when you play!
The first image is a little teaser of some of the new mini images shown throughout Taiga route!

Our second image preview is of the new scenes added to our existing four routes! Make sure and replay them so you can see these!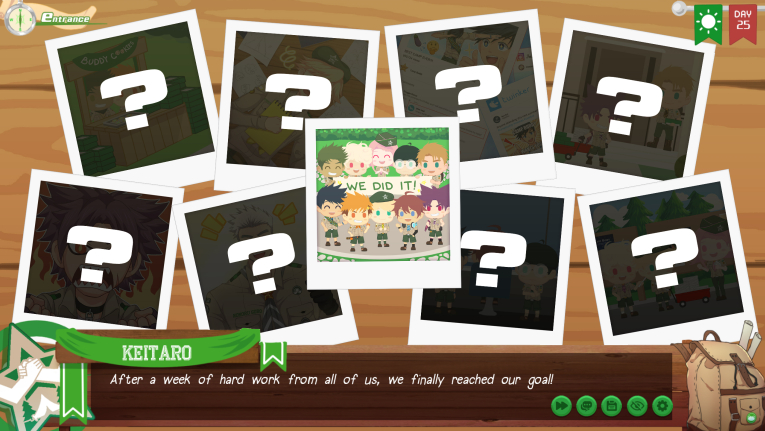 CG and Sex Scenes
And lastly, the part we know you're all most excited about, the CGs and Sex Scenes! To start us off, all of Taiga's CGs in the main route were remastered to match his new designs! In addition, we've also worked hard on the new CG and Sex scenes inside of Taiga's route – we don't want to reveal too much, but here's an exciting teaser below!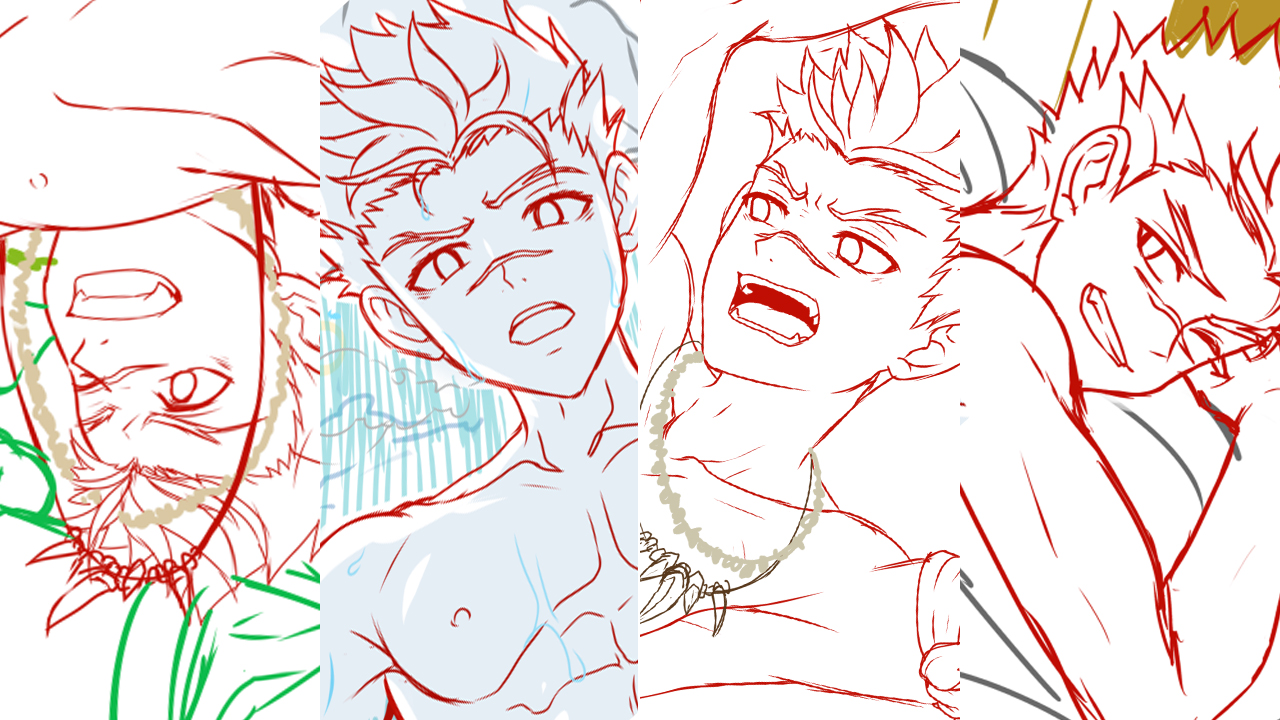 Voice Acting
Voice acting continues to progress as well, as we've continued recordings for Taiga route and expect them to be completed just in time for release! We also want to make an announcement that our voice actor for Taiga has been changed, and will now be portrayed by Ezra Payne! Some of you may have noticed this change in our demo, and we are happy to welcome Ezra to the Camp Buddy cast!
Music
We're also excited to announce that we have added three new original soundtracks, composed and arranged by HMNK, to the game so far, featuring a brand new theme for Taiga! We're excited for everyone to hear them in-game! We also plan on releasing the full version of Greatest Memories alongside Taiga's route, so stay tuned!
Story
As we stated in our last update, the storyboard has been fully completed, and the polishing before programming is still underway, with about 70% completion! We expect to have it completed soon! Some of you might be wondering why story has taken so long to complete for Taiga's route, but we guarantee that wait will be worth it, as there's an interesting twist in Taiga's route that separates it from the main four routes
The possibilities in his route are twice as many, and every choice you make will be much more important to shaping how Taiga will act as you get further in the story. Let's just say there's been a lot of 'switching' going on~
New Character Cameos
Just like in the initial release of Camp Buddy, we'll be featuring brand new character cameos! They are original characters representing the crew that worked hard to give life to Camp Buddy, as well as some of the contest winners from our previous fanart contest! Get ready to see them interact with your favorite Camp Buddy characters in-game, just like our previous cameos have before!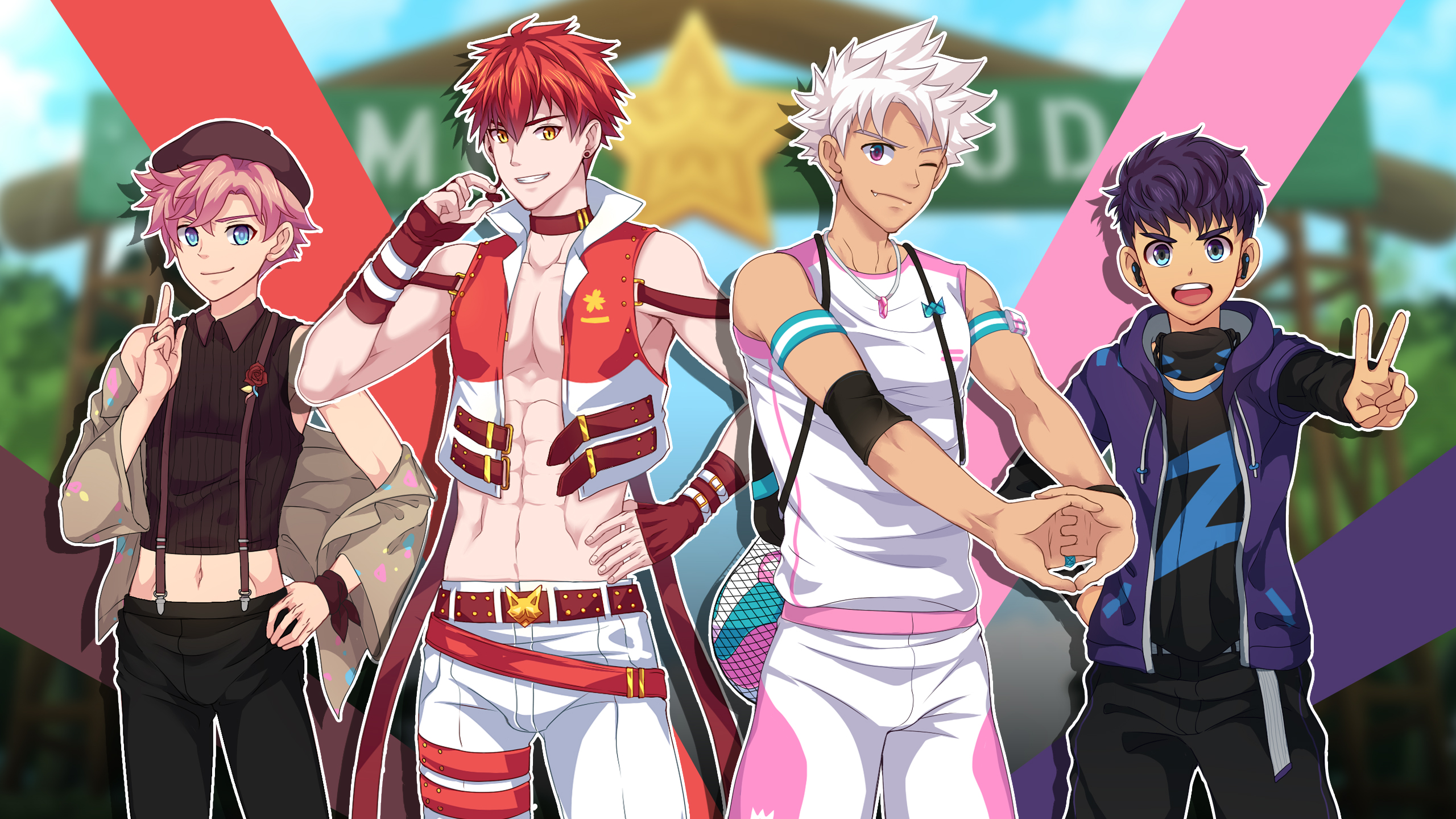 Final Words & Release Schedule
With all of that news, this concludes our Major Update! As you can all have seen, we've made great progress on Taiga route and are working harder towards its completion! At our current rate, we expect Taiga Route DLC to release within November 2019! Taiga's route is going to be a huge update, containing not only a better user interface, more arts and animations for all five routes, but also a captivating story for everyone's favorite antagonist, Taiga! We guarantee you won't be able to see everything on your first playthrough, giving the game even more replayability, so we know everyone will enjoy it!
Thank you as always for your patience & support, and we look forward to bringing you all kinds of new and exciting things, from Taiga route and beyond! If you have any questions or concerns, please leave them in the comments below, or feel free to send us an email at [email protected]!
Lots of love,
~BLits Team
…Oh wait we almost forgot, who could this character be?