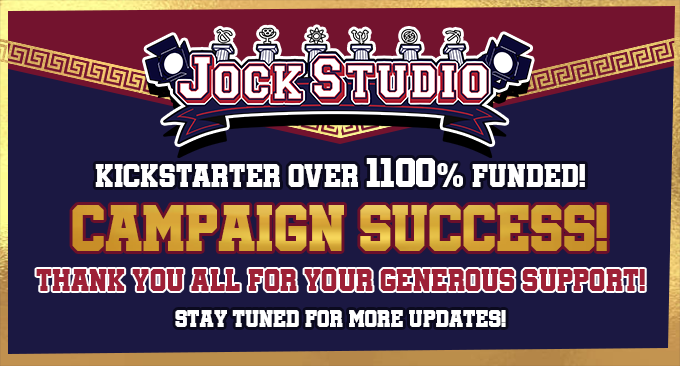 Olympians, the Jock Studio Kickstarter Campaign has officially come to a close! Over these past thirty days, we've raised over 1100% of our original funding goal! We can't thank everyone enough for this outpouring support for Jock Studio and our team at BLits! We can proudly say that the campaign is an unexpected smash success!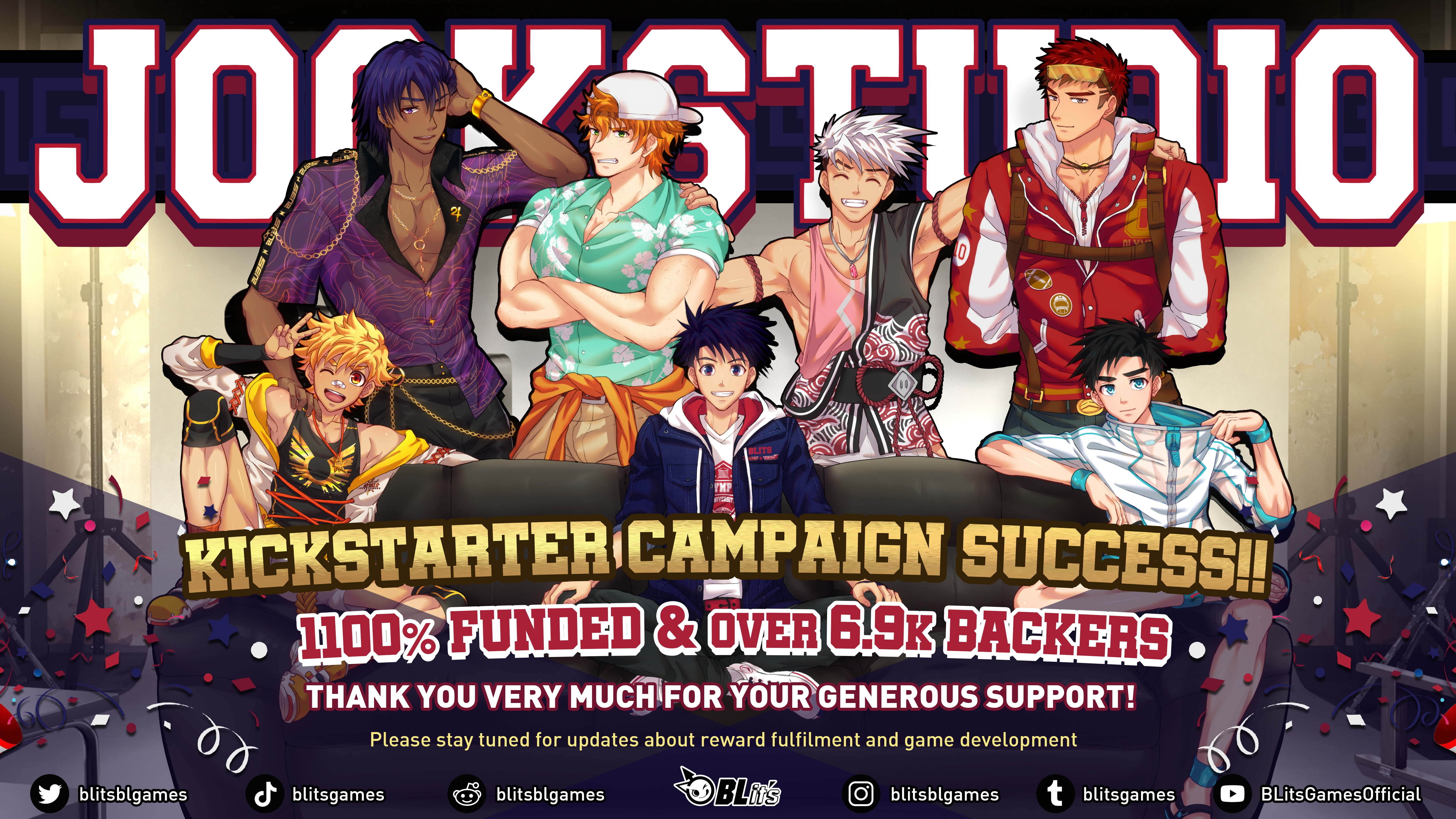 The team will be forever grateful to all our fans and especially our backers – you have our word that we will make Jock Studio into the best BL Game we possibly can! We're extremely eager to get started on all of our new features, story and more, so let's dive in to what happens next below!
Cameo Giveaway Winner
First up, we have the winner of our Cameo Giveaway contest, sponsored by one of our backers, PermeatingDusk! We had a over 36,000 entries for the giveaway, and are happy to announce the winner – congratulations to @ap_fr_ne! Your character will be designed together with the BLits team and featured in Jock Studio as a Cameo!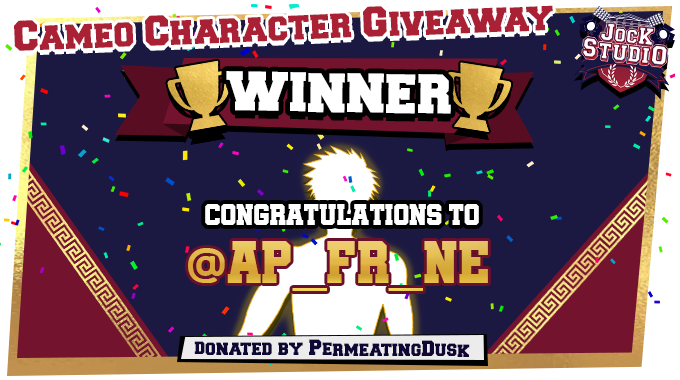 Thank you again to everyone who entered the contest, and we'll definitely hold more giveaways in the future!
Backer Rewards Selections
Next, we've partnered with PledgeManager in order to help fulfill our pledges – in the next few weeks, backers of the campaign will receive an email from us, with instructions on next steps to claiming your rewards!
You can choose which items you want to receive, and if you wish to decline any items, you can do so as well at that time!
Additionally, if you aren't sure of your selection, you can get back to us! We'll continue to show off the merchandise designs over the next few weeks too, so you can make a more informed decision on your choices! You'll also have the opportunity to add additional items to your pledge, even after the campaign has ended!
Please stay tuned for more information and updates about these rewards!
Jock Studio Development
Finally, the question on everyone's mind – what happens next? For now, the team will continue our development of Jock Studio, and will provide everyone with a progress update on how the development has gone in one month's time, both here on Kickstarter, via email, and on our website!
As for the release date, at the moment, our team is estimating a Summer 2025 release window, but we will provide a more accurate date as development continues and progresses, so please stay tuned! Due to the complexity of the project and unlocked goals, this timeframe may change, but we'll make sure to keep everyone, especially our backers, in the loop with frequent updates.
In the meantime, if you have any questions or concerns, please feel free to send them here, or via email to [email protected], and we'll answer as best as we can!
Closing Note
That's all for now, Olympians, but we want to just express one more time how grateful we are for everyone's support and love of our project. We are all so blessed to have such a fun, eager and supportive community and we couldn't ask for better fans!
You'll hear from us again soon, and if you want to make sure you're always up to date, you can follow us on the socials below!
Thank you all again!
Lots of love,
~BLits Games