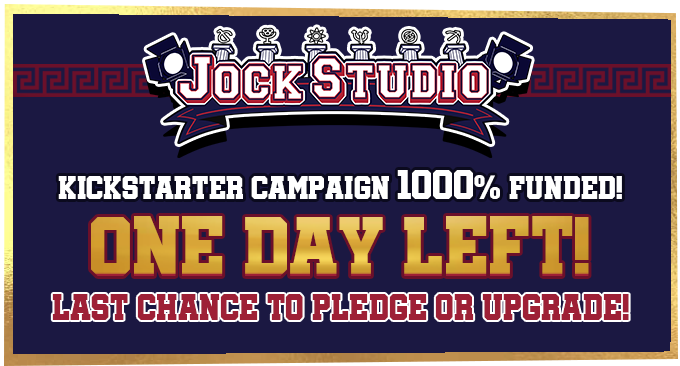 Olympians, there is only ONE DAY / TWENTY-FOUR HOURS left until the end of the Jock Studio Kickstarter Campaign! This is the final stretch, and your last opportunity to pledge, upgrade, or add any add-ons you might want!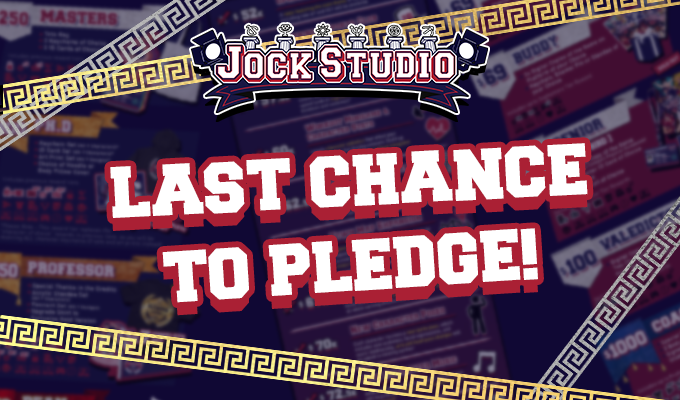 We also have amazing news – with just over 24 hours left in the campaign, we have achieved our final Buzzer Beater – Guest Stars! We can't thank you all enough for this overwhelming support, we've officially achieved all potential bonus goals our team had in mind! Check out what was unlocked below: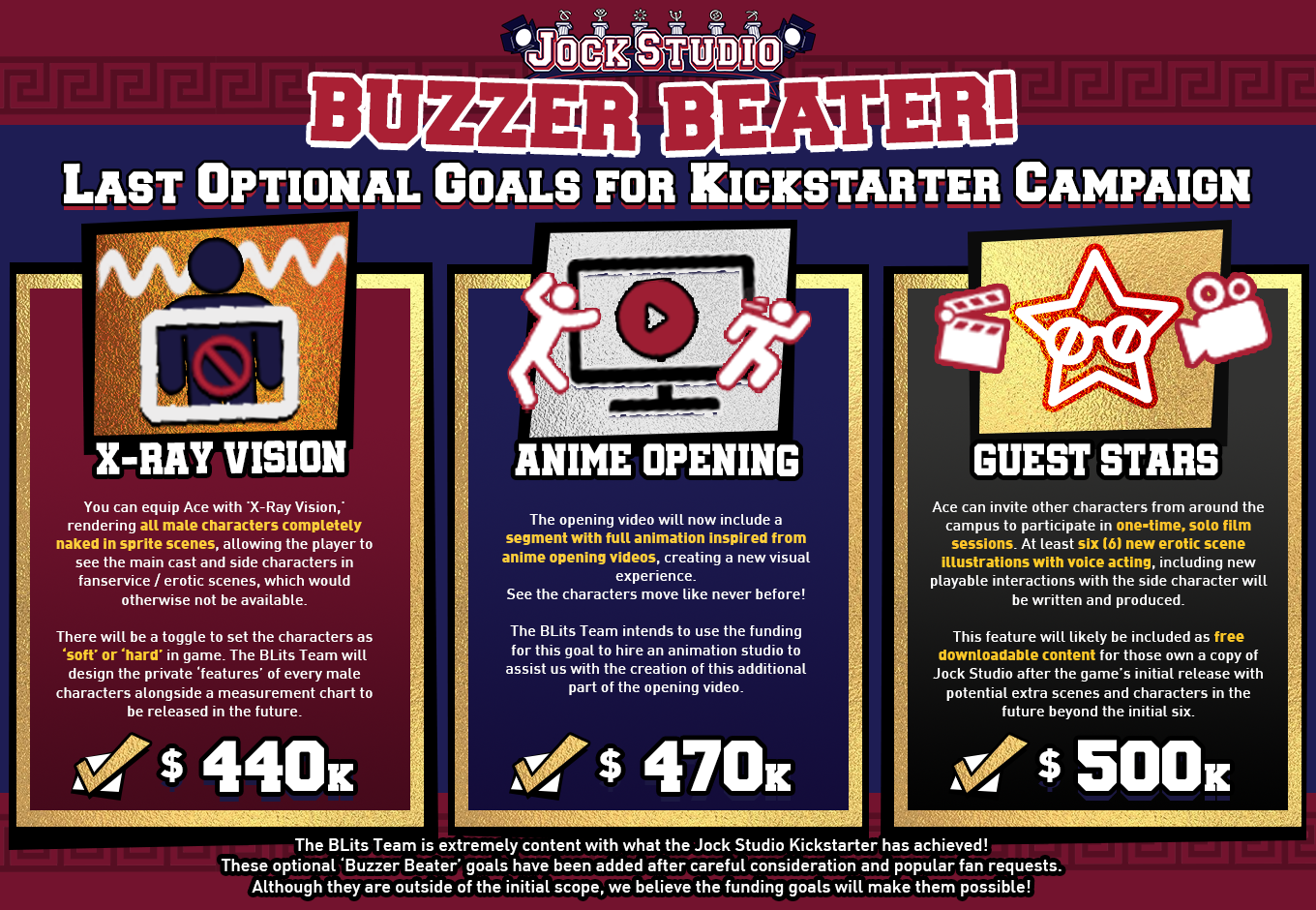 We've also finished the last of our daily countdown images with our protagonist, Ace Anderson and all the other Jocks in a 'familiar' setting!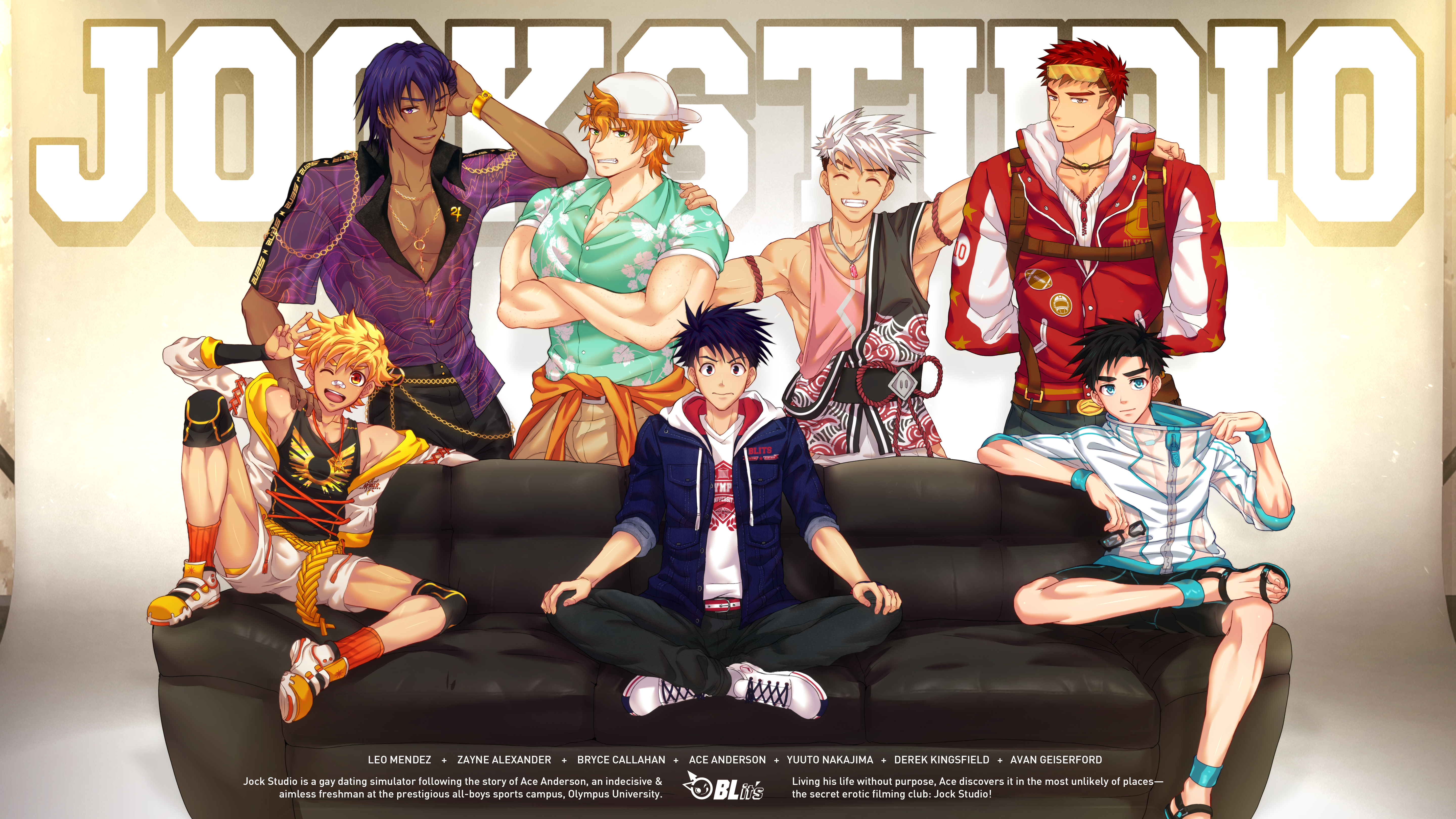 You can see the individual Jocks and a special 'conclusion image' for the above picture on Twitter, so make sure and check it out at the link below!
Finally, we've added another 50 slots to both the Alumni and Valedictorian Tier – if you wanted these tiers but couldn't claim them before, now is your last chance! Make sure and get them!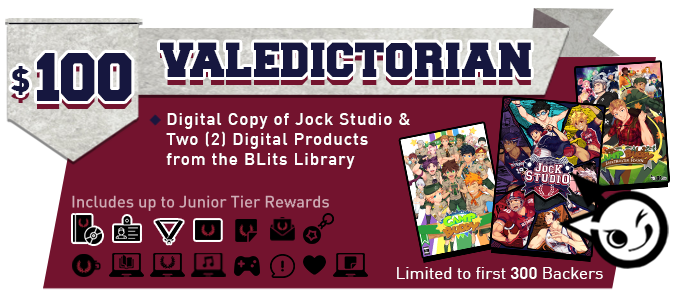 We'll be back with a campaign conclusion post after the time has run out, so please stay tuned!