Hey, buddies! It's been a while since our last development update, thank you for your patience with us while our team has focused heavily on production for the Jock Studio Demo and Kickstarter! We're back with some development updates and news, so please read the update below for full details!
Jock Studio Development Update

We'd like to start with a Development Update for Jock Studio regarding our progress so far – our team has been fully focused on the development of the Jock Studio Kickstarter Page, as well as the Demo that will contain the entire prologue arc of the game, free for everyone to play once the Kickstarter launches! We'll be giving updates and information about each department below!
Story
The Jock Studio Demo, as mentioned above, contains the fully playable prologue arc of the game, which details how Ace comes to join the mysterious Jock Studio, meeting new friends and club members along the way!

The demo isn't just one story, either – it's six different ones based on the different pursuable characters! You'll have the opportunity to visit and spend time with each of them that you choose via multiple playthroughs, so make sure and see them all so you can choose your favorites!
As of this update, the demo's story and script have been fully written, proofread and programmed, and is currently undergoing the beta testing phase!
Voice Acting
As we announced in our previous update, we've hired a talented roster of voice actors to our demo, and you can look forward to hearing their recordings in the demo, as well as audio samples from them on our Kickstarter page when it launches! All of their preliminary recordings are complete and implemented in the game's demo as well!
Music
Voice acting isn't the only audio in our demo, however! We've shown you all a snippet of the game's opening theme in our previous update, but we're also happy to announce that each character has their own unique soundtrack, along with several other tracks composed by our talented musicians, totaling 15 fully-composed tracks so far!
Art Department
Lastly, our art department has been working extremely hard to improve the quality of our art even further with tons of new artwork! First up, Monacodingo has been working hard with Zemyx, Micman, and Mikkoukun to craft excellent new background artwork, bringing the locations of Jock Studio, and Olympus University to life! Check out the samples below:
Our team has also been working on a new style of mini-image to add to the story telling of our games: comic panels! These comic panels will appear throughout the story at appropriate moments to provide more immersion, as well as humor to the scenes! You can checkout a sample below, made by our artists Magia, Mikkoukun, and Zael!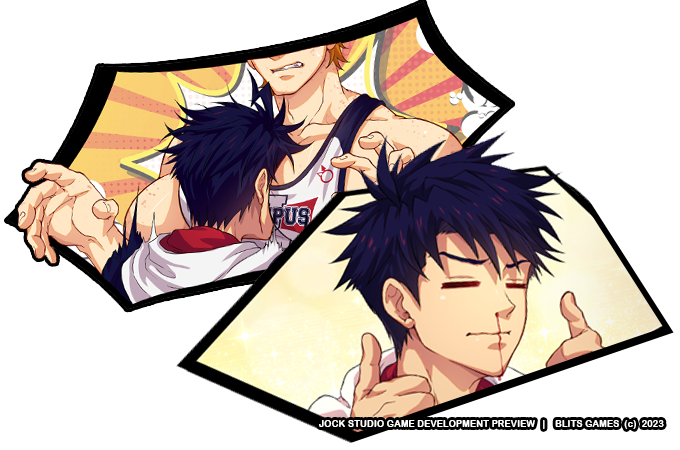 Lastly, we showed you a small sample of some of the spicier scenes' sketches in our previous update, but we're happy to show you a completed sample of two – with animation! That's right, not only will there be six solo sex scenes available to see in the prologue arc, but all six will also be animated by our animation team! You can see a small sample of Derek and Leo below, and look forward to all animations in the demo:

Conclusion
That's all the update we can show for right now, buddies, but we also have some excellent news! Jock Studio has been approved for release on the Steam Store Page, and will be appearing there at the same time as the Kickstarter launches! You'll be able to download the demo and wishlist it when the Kickstarter page launches!
Additionally, our team has submitted the project to Kickstarter, and are waiting for its approval as we finish our demo development! We'll have more news for you once our page has been approved, along with a specific launch date!
Kickstarter Survey
Speaking of Kickstarter, we've also crafted a survey that has to do with Jock Studio, BLits products, and more for you, the fans to fill out! You can access it at the link below:

We appreciate everyone who takes the time to fill out this survey, and anyone who completes it will receive a discount code for 20% off their purchase in our webstore!
PS – Survey will run for one week – please fill out your answers by 06/16/23 at 11:59 PM EDT – Thank you!
BLits 6/9 Sale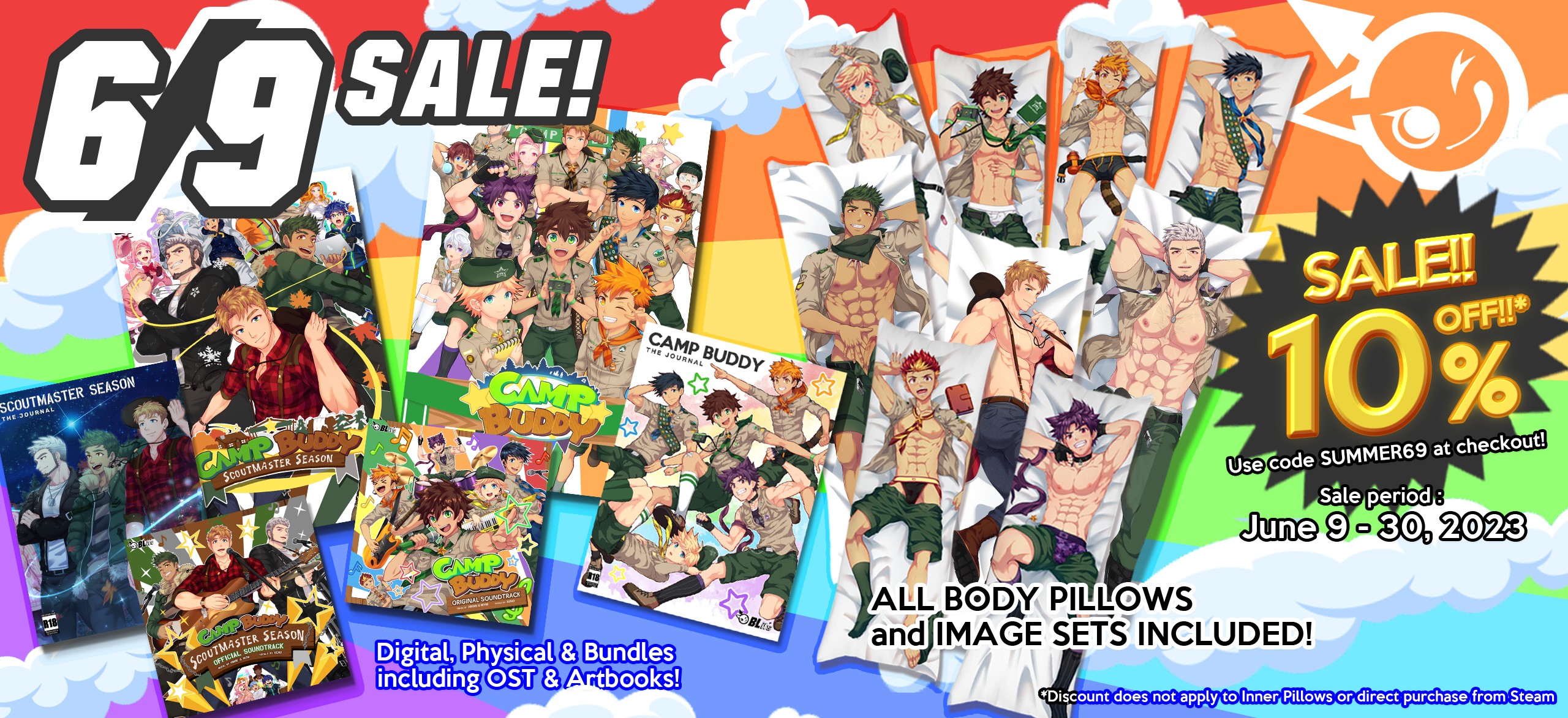 Lastly, we're going to be hosting a BLits Summer sale starting today and running until the end of June (06/30 11:59 PM EDT)* for 10% Off all products in our webstore! Enter the code SUMMER69 at checkout to take advantage of this sale while you can, buddies!
Please note – The 10% off on the sale does not stack with the Kickstarter Survey discount. Additionally, the discount does not apply to inner pillows or direct steam purchases. Thank you for understanding!
Closing Word
That's all for now, buddies, but we hope you enjoyed this development preview of Jock Studio! We're very close to our release of the Demo and Kickstarter now, so please bear with us a little longer! Thank you for your patience, and we can't wait for you to try it!
~Lots of love,
BLits Games