Hey, buddies! We're back with news regarding our Scoutmaster Season Voice Actor Applications we posted at the end of May, as well as updates regarding the Camp Buddy Spanish and Portuguese translated version! Please make sure and read the whole post for full information about these two topics!
Scoutmaster's Season – New Voice Actors!
Hey, buddies! We're sorry for the delay on this update, but there were so many awesome candidates who applied for the new character roles, it took us quite a long time to go through everyone! After careful consideration, we're happy to announce that we've chosen actors for all four characters! You can check out the full list below: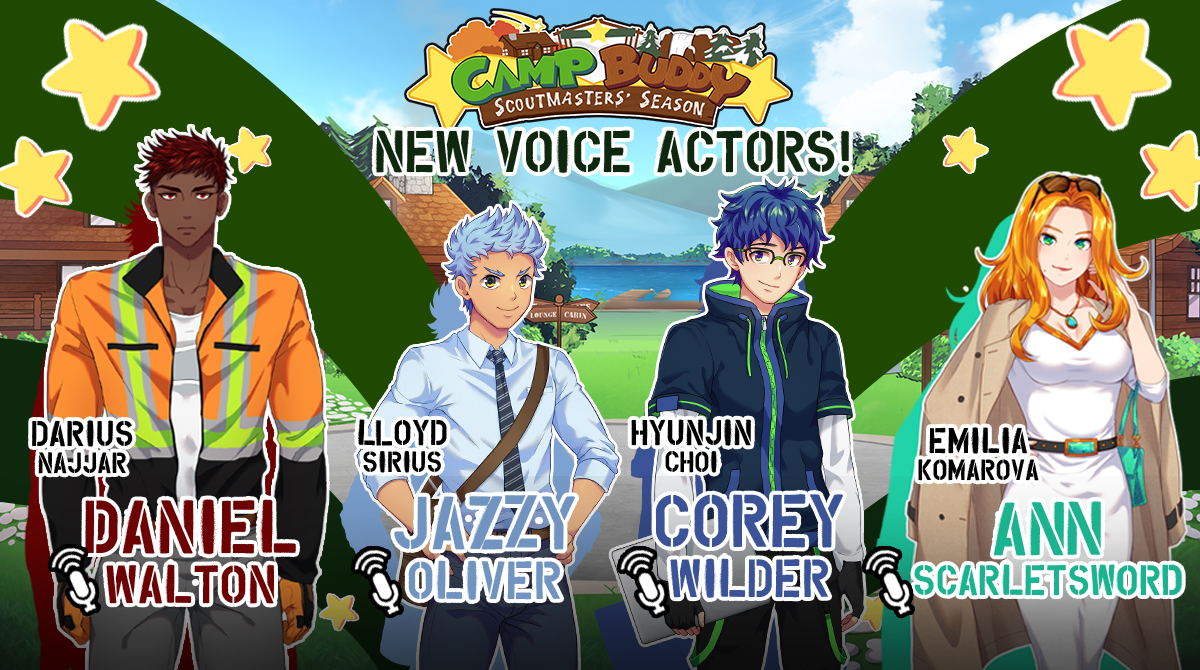 Darius Najjar – Daniel Walton
Lloyd Sirius – Jazzy Oliver
Hyunjiun Choi – Corey Wilder
Emilia Komarova – Ann Scarletsword

We can't wait for them to bring the characters to life! We also have a surprise announcement – through our searching, we also found a new voice actor for both Hiro Akiba and Yoichi Yukimura, Ty Coker! Both of these characters will only play minor cameo roles in Camp Buddy: Scoutmaster's Season, but we'll be excited to continue working with Ty on them in future works as well!
Thank you again to everyone who applied, we loved hearing all of your demos and your enthusiasm for the characters! Please feel free to apply again next time we make a casting call as well!
Camp Buddy – Spanish & Portuguese Translations
The last time we updated everyone on our translation team's progress, we were excited to announce that the Spanish translation of the game had been completed and we were in the process of gathering Beta Testers for it. Beyond that, we had also just hired our Portuguese translation team and it was getting started.
Now, we're happy to say that the Portuguese team has fully finished translating the game! We've also gathered Beta Testers for both the Spanish and Portuguese versions of the game, and they're hard at work finding all the bugs that they can and squishing them so that you all have the best experience when playing! You can check out everyone on the team below:
Spanish Beta Testers:
Burned Muffin
Dactilologia
Sandynator
Moisés Duek
Portuguese Beta Testers:
Wilson Júnior
Luca Cortellini
Marcos Barboza
Henrique Rodrigues
We'd also like to show you guys a few samples of the Spanish and Portuguese versions:
Spanish Version – Language Settings & Main Menu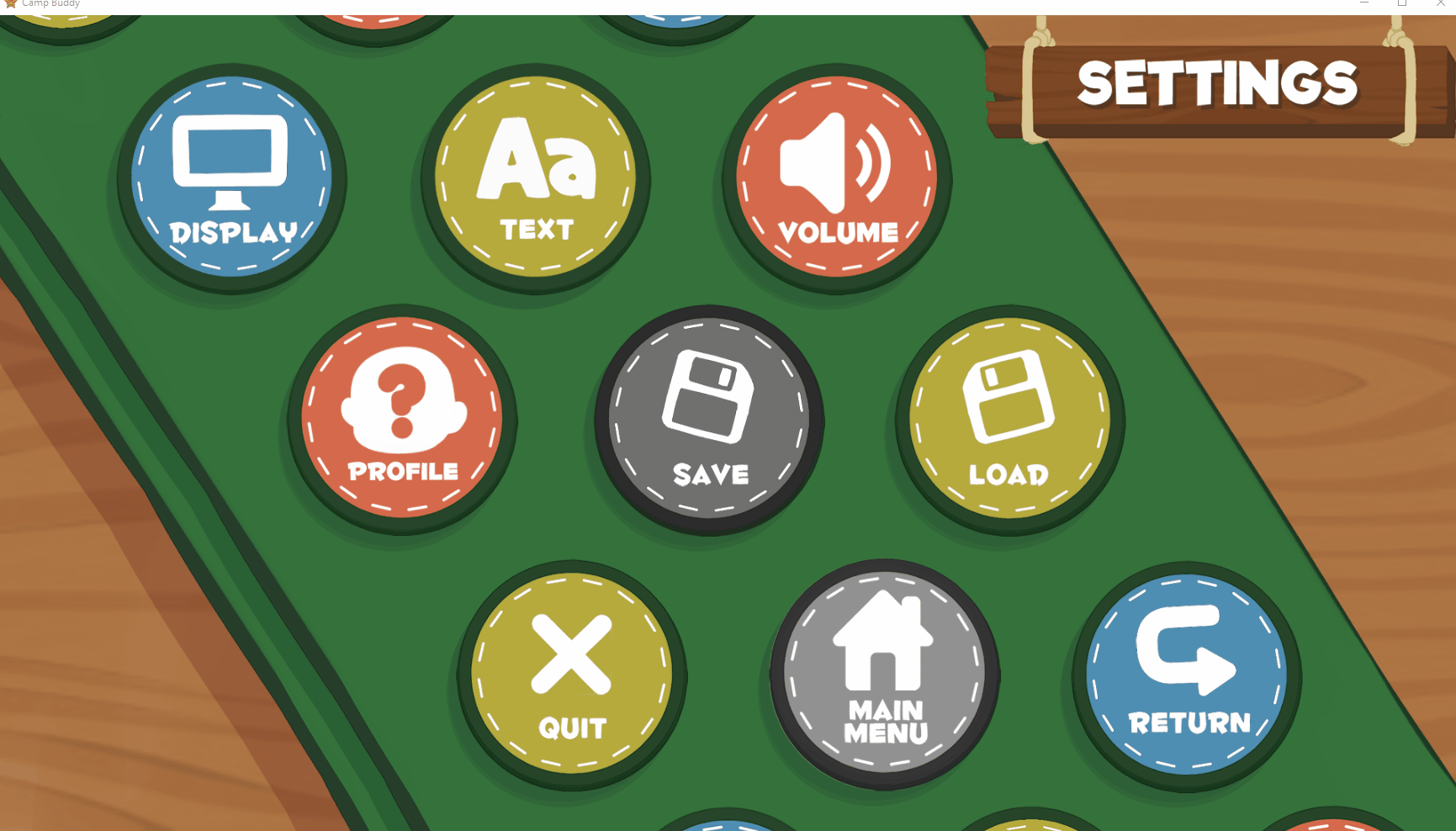 Portuguese Version – In-Game Sample:
We know that everyone is excited for these versions, and thank you all for your patience while we go through the final beta testing phase! Once it's been completed, we'll be releasing a version 2.3 of the game in a free download link for everyone who owns the game, and updating the copy in the store to contain the new translated versions! We don't have a set release date yet, but please stay tuned for more info as we get closer to completion of the testing period!
Closing Note
That's all for now buddies, but please stay tuned for another Camp Buddy: Scoutmaster's Season Development Update at the end of August 2021! In addition to that, don't forget to take advantage of the discount we have going in the store from now until the end of July! You can see full details about that here:
https://www.blitsgames.com/new-merch-summer-sale/
Thanks again for your support, buddies! We'll see you again soon for more Merch Updates, as well as Development Updates!
Lots of love,
~BLits Games