Hey, buddies! It's been just about one month since our last development update for Camp Buddy: Scoutmaster Season, and we're back with a final development update, including our release date and much more!
The following post contains information for all fans of BLits and Camp Buddy, so please read the post in full!
Game Title Update
First off, we want to clear up something with everyone – we know there's been lots of confusion about the game's title, whether it was Scoutmaster Routes, Scoutmaster's Season, etc. To make everything simpler, we've decided the final name for the game will be 'Camp Buddy: Scoutmaster Season.' You can check out the updated logo below: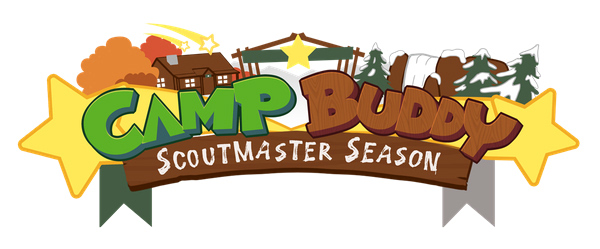 Now, on to the department updates…
Writing & Programming Departments
As we mentioned in our previous update, both Aiden and Goro's route have been full written and reviewed, and have now been fully proofread and programmed as well! The game is now undergoing its beta testing phase, in which all errors and issues are being checked for and resolved by our team's programmers and various other departments!
We've also been posting some scene teasers on Jey's twitter over the last week as the testing continues, so we thought we'd compile them here for you all to see!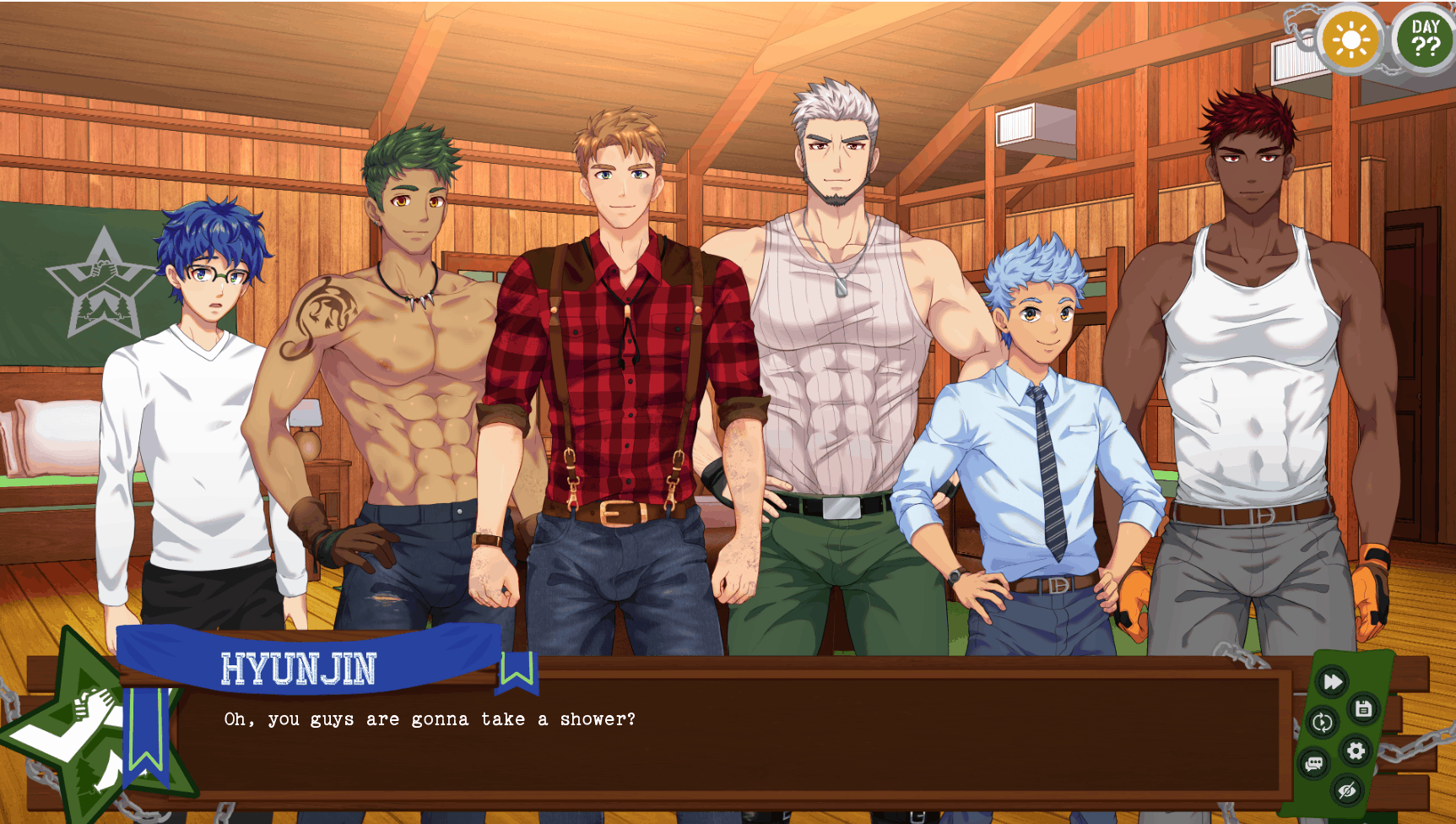 It feels kinda familiar… Maybe group showers are just Camp Buddy tradition, from way back at the start?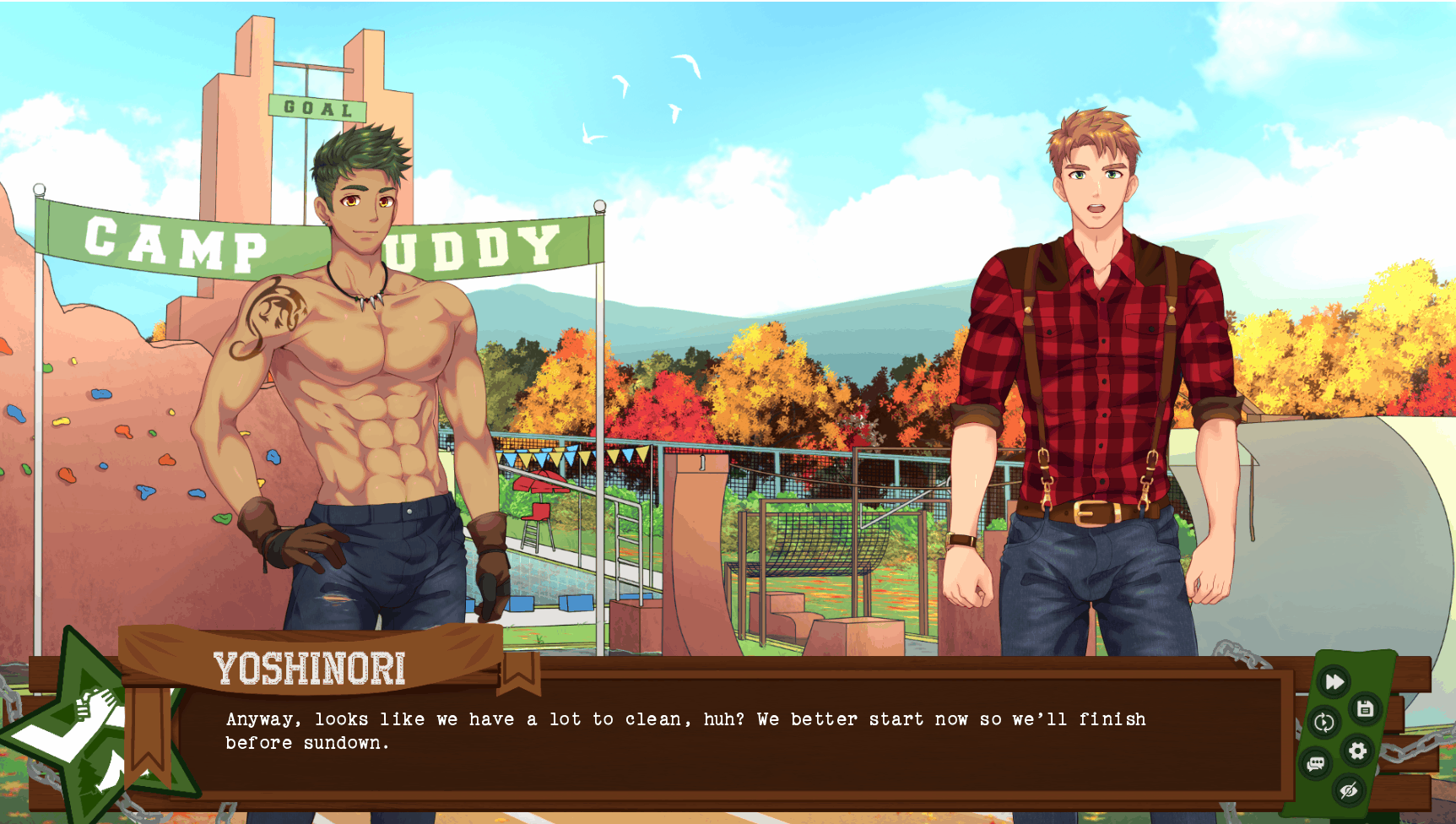 Turns out Aiden's clumsiness has always been a trait of his..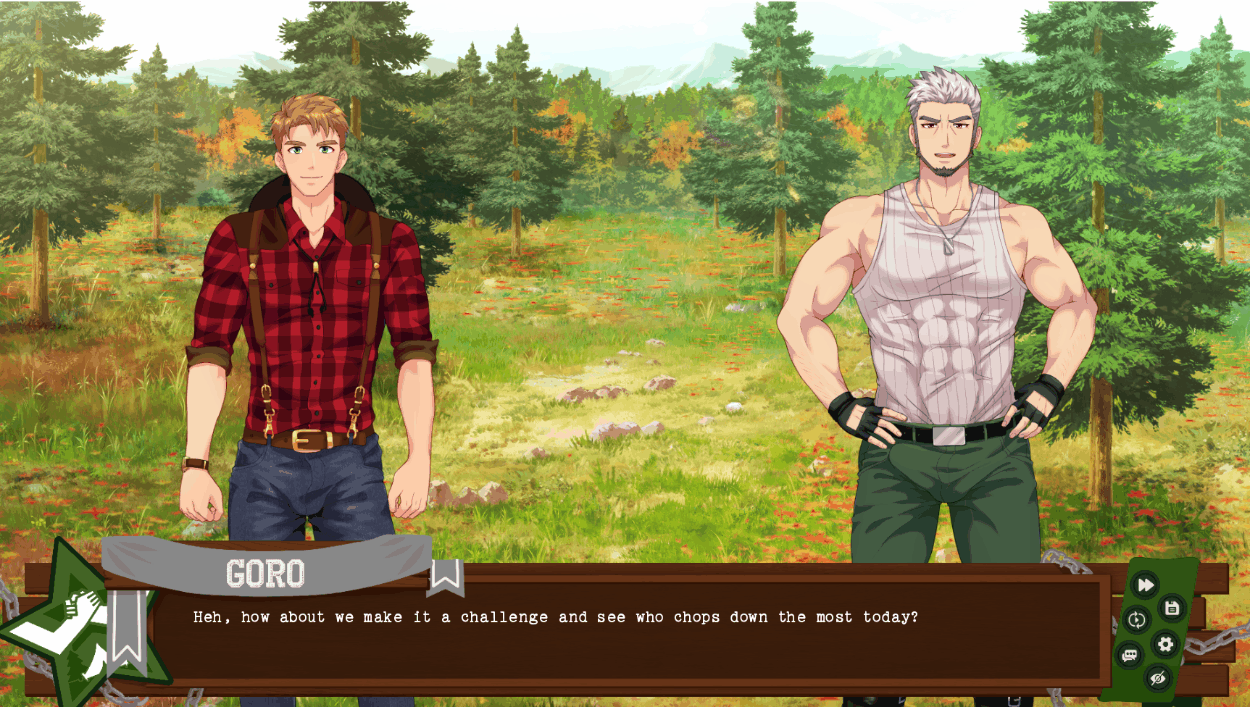 Goro's quite adept at splitting things in half it seems…
Voice Acting & Sound Management
Next, we are pleased to report that voice acting has also been completed, and all scenes have been recorded and split from the various different voice actors! Additionally, all of the game's soundtrack and sound effects have been added into the game, and are currently being tested!
The audio is still undergoing the balancing and normalization process, and we expect it to be completed by next week, with plenty of time left for the release!
Art Department
Our art department has been hard at work as well, making the massive amount of awesome, high-quality artwork that you'll be able to enjoy in the game! As of this update, all of the sprite artwork is fully completed and extracted, and all of the mini-images are expected to be completed by this week leaving only the Full Scene Images and Sex Scenes to be completed and extracted!
We estimate these will be completed in time for release as well, as a large portion of them have already been finished, as seen in our previous update!
Minigame Development
As we announced last time, the journal minigame has been fully completed and implemented into the game, and now the foreplay minigame has followed suit! Both minigames are fully playable in game now, and are being beta tested multiple times to ensure no errors occur during playthrough!
As a reminder, if you want to try either of the minigames, you can test them out in our Holiday demo, linked below!
Opening Video
Last time, we showed you all a teaser clip of our new opening video, and it seems like everyone was really excited and hyped to see more! Thankfully, we can finally show off the full thing for everyone to see – check out the full version of the opening video on our YouTube channel, at the link below:
Amazing, right? We really hope you all enjoyed it, and that it's getting everyone even more excited for all the amazing story and artwork we've put into the game, which you'll be able to experience very soon…
Release Date
And speaking of when you can experience it, we have decided on an official release date of March 30th, 2022 for Camp Buddy: Scoutmaster Season. We have chosen this date to ensure that we have enough time to complete all of the remaining work on the project, as well as to have plenty of time to test and ensure it is as bug-free of an experience as possible for everyone!
We will announce a specific release time on March 29th, and the game will be available for purchase on our website for both PC and Mac on the initial release!
Closing Note
That's all for now, buddies! We hope that everyone is as excited as we are about Camp Buddy: Scoutmaster Season, and we can't wait for you all to play! In the meantime, leave us a comment here, on the video, or elsewhere letting us know what you think of the opening video!
As always, if you have any questions or concerns, please feel free to email us at [email protected]!
Lots of Love,
~BLits