Happy Holidays, buddies! We're back with a Development Update for Camp Buddy: Scoutmasters' Season, as well as a new demo release! Please be sure and read the full post below, as it contains information for all fans of Camp Buddy!
Current Development Timeline
A month ago, we posted a development timeline to show our progress so far with Camp Buddy: Scoutmasters' Season. We've updated the timeline so that we can show everyone where we are in development up until release:
Writing & Programming Departments
In the writing department, our team is currently in the process of reviewing and correcting Goro's route for any inconsistencies or issues in the story. As each script is completed, they are turned over to our proofreading department as well, which allows us to move through the script at a steady pace!
As for the programming, so far 90% of Aiden's route has been pre-programmed, and is currently undergoing the cue placement phase where voice and sprite cues are entered into the code. Once this phase is complete, Aiden's route will be fully ready for beta testing!
Art Department
Our art department has been hard at work preparing the materials for the Demo Version 2.0 as well as the assets to be included in the game, including scene images, mini-images, backgrounds, and new character costumes! Here's a teaser of some of the costumes available when you play the demo: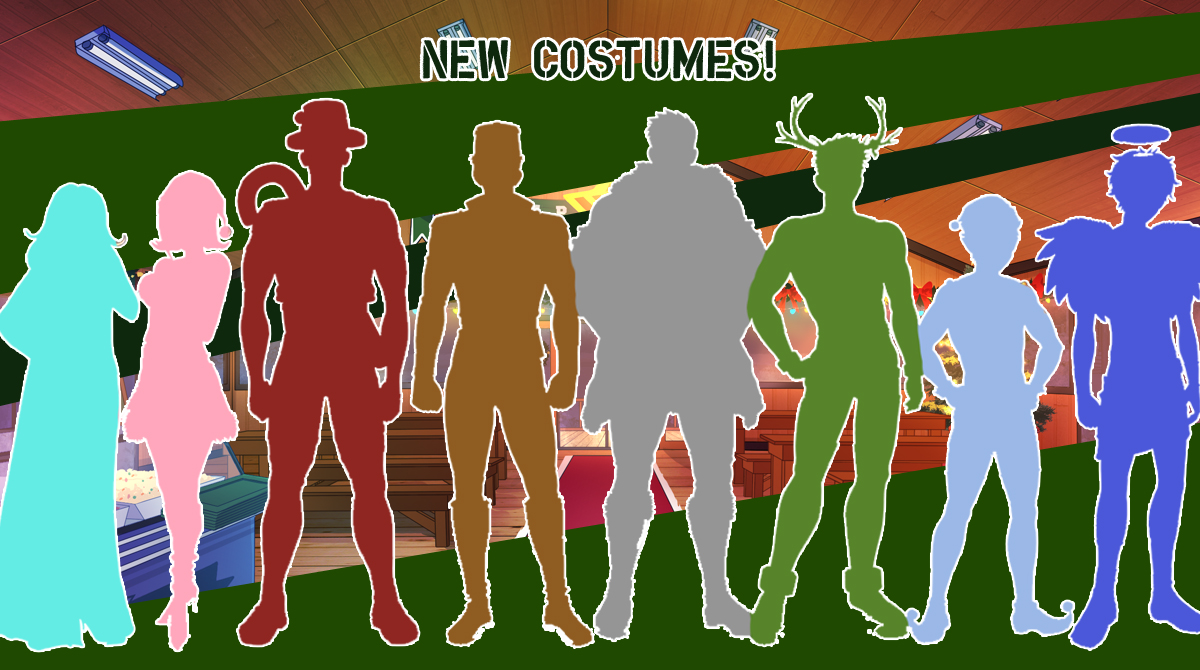 We've also remastered all of the Cameo Characters' sprites in order to better fit into the Camp Buddy: Scoutmasters' Season art style. Check them out in the demo as well!
We'd also like to take a brief moment to let everyone know about the artist applications that we announced during last month's update – after careful review, we have chosen to recruit Magia for the position!

Please welcome him to the team, and check out some samples of the work he's been doing so far below: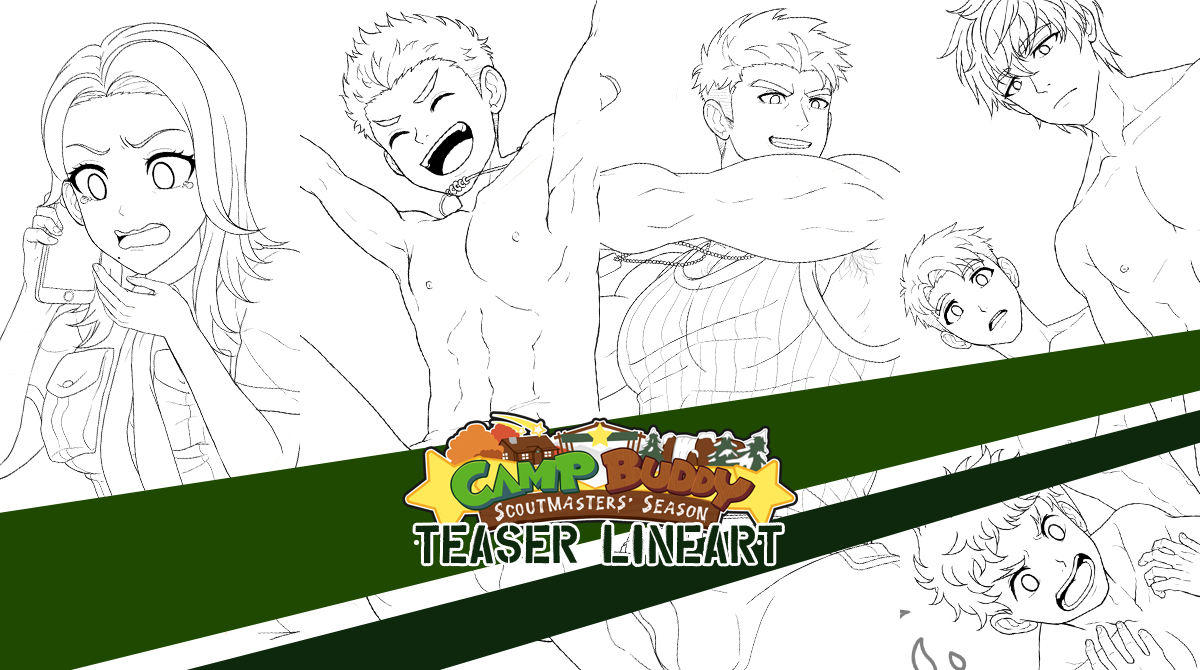 Thank you to everyone else who applied, and we'll be sure to inform everyone if there are any additional openings in the future!
Minigame Development
Our programming and animation team has also been working hard on the two minigames that will be featured in Camp Buddy: Scoutmasters' Season, and both are available to try in the new demo!
First, we have the Photo Restoration Minigame, which will take you through helping Hyunjin and Yoshinori restore a photo from Yuri's old journal – this minigame rewards you with coins for the gallery, and if you're able to complete it just right, a memory from the past!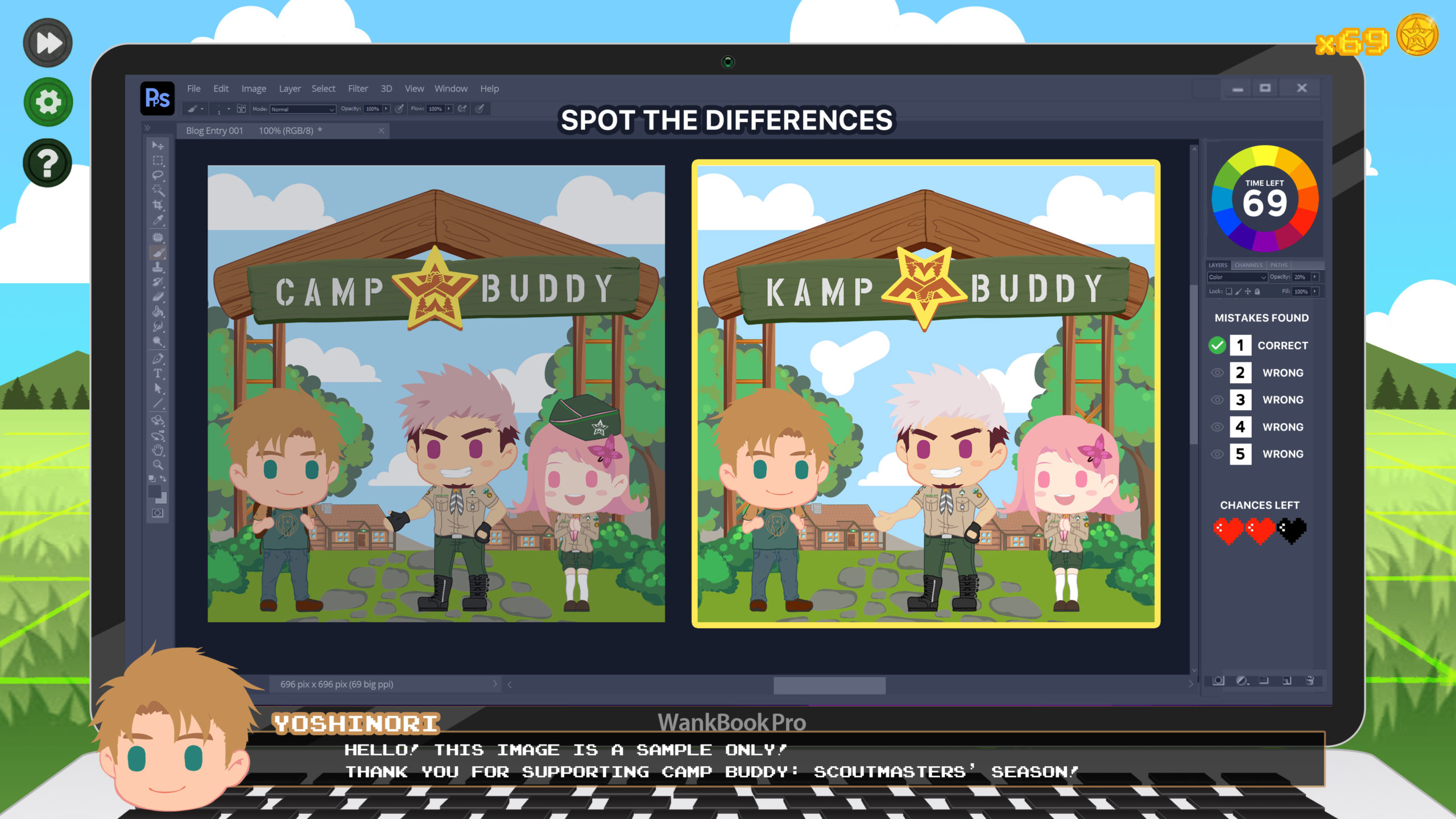 We've also made a brand-new foreplay minigame featuring the body pillow art for Aiden and Goro for a much more interactive and immersive experience, and it can be played in the demo too! Animations brought to you by Zemyx and Ziel! Make sure and check it out~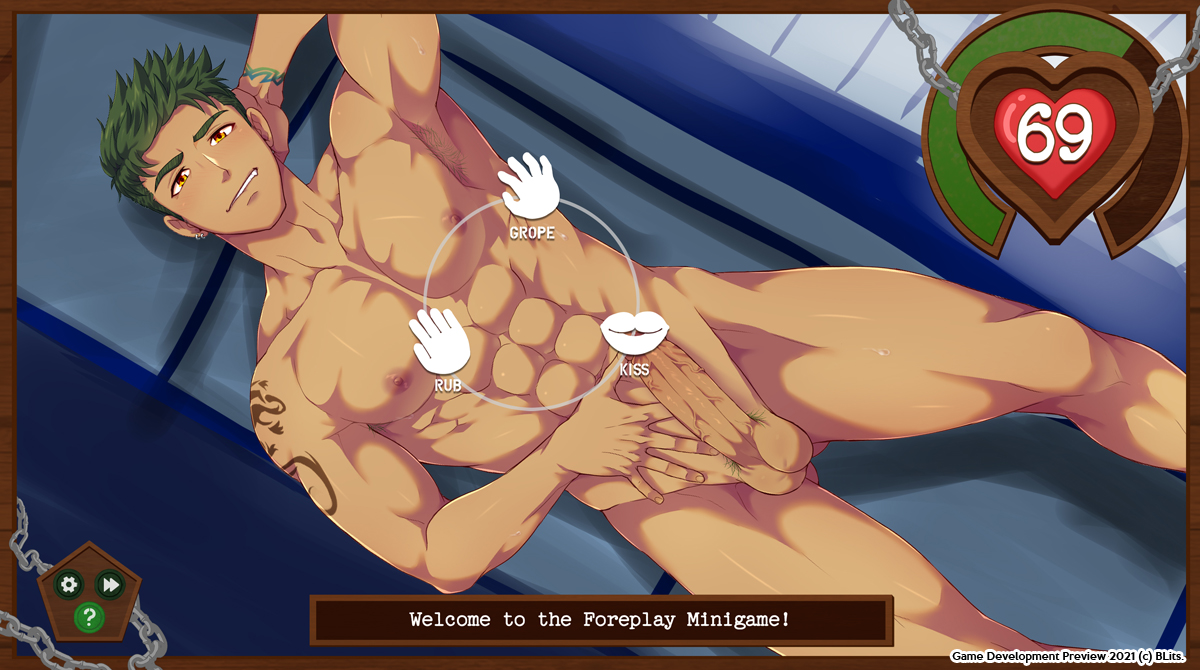 Camp Buddy: Scoutmasters' Season Demo 2.0!
In celebration of the holidays and as we announced in our previous development update, we're releasing a final demo, Demo Version 2.0, for Camp Buddy: Scoutmasters' Season today! This demo contains all of the scenes from Demo Version 1.0, as well as minigame samples and a new, exclusive scene from both Aiden and Goro's route – just in time for the Holidays!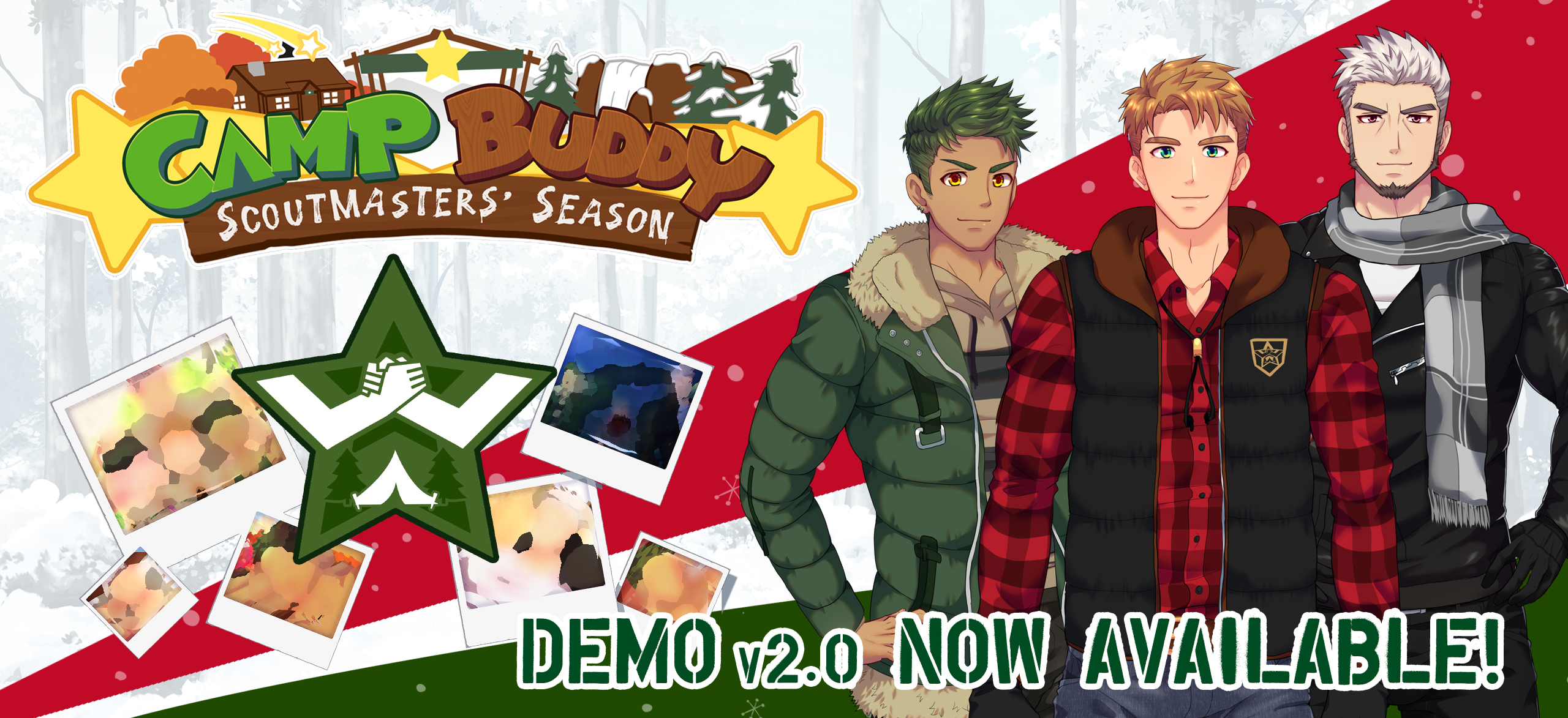 (Warning: Demo may contain spoilers! Please note that all previews and content in the demo may not represent the final product accurately!)
Check it out at the download links below:
PC: https://blitsdl.blitsgames.com/scoutmasterdemo/ScoutmastersSeasonDemo2-2.0-pc.zip
Mac: https://blitsdl.blitsgames.com/scoutmasterdemo/ScoutmastersSeasonDemo2-2.0-mac.zip
Thank you all for your patience with us, and we will be back with another Development Update in the new year! In the meantime, please let us know what you think about the new scenes, as we'd love to hear from you all!
Closing Note
That's all for now, buddies! We wish everyone a happy, safe and fun Holiday season, and blessings into the New Year! There's lots of great things in store for 2022, and we can't wait to share them with all of you!
Happy Holidays, and see you again next year!
~BLits