Hey buddies! Like we mentioned in our last Major Update, it's BLits' fourth anniversary, and we're back with another celebration event – a sale! Starting from today, October 9th 2020 until 12:00 EDT Friday, October 16th 2020, we'll be holding a sale for all of our digital products! If you haven't picked up a copy of Camp Buddy, the Journal, or are even just looking for some Patreon Image Sets, now is the perfect time! Check out the reduced prices below: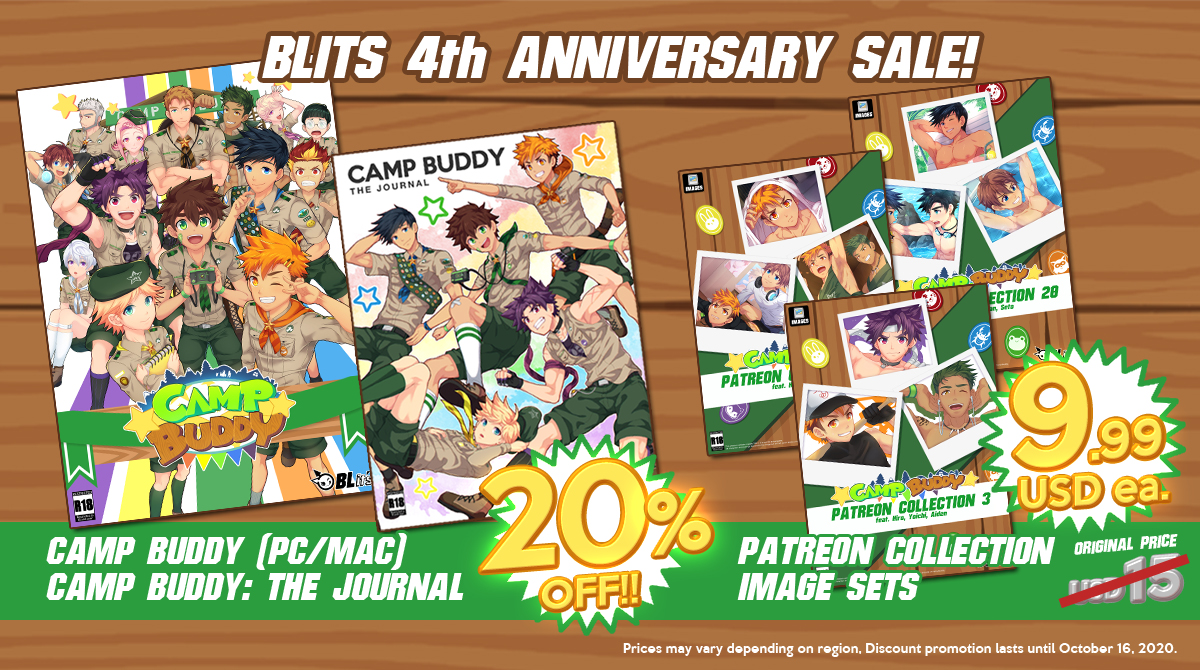 Camp Buddy – PC or Mac Version – $39.99 USD (20% Off)
Camp Buddy: The Journal – $19.99 USD (20% Off)
Patreon Collection Image Sets – $9.99 USD ($5 USD Off)
Enjoy the sale, buddies! And while you're at it, check out the other fun events we're hosting this month, at the links below!