Hey, buddies! We're back with an update featuring new products, a Scoutmaster Season patch preview, a sneak peek of the Scoutmaster Season artbook, and a sale! Please read the entire post below as it contains relevant information for all fans of BLits and BLits Products!
Scoutmaster Season – Final Patch Preview
First up, we're excited to announce that the final patch for Camp Buddy: Scoutmaster Season is coming soon! This patch contains various bug fixes for all versions of the game, as well as the final set of animations for the sex scenes, including the hidden crack scenes!
You can check out a preview for these scenes below: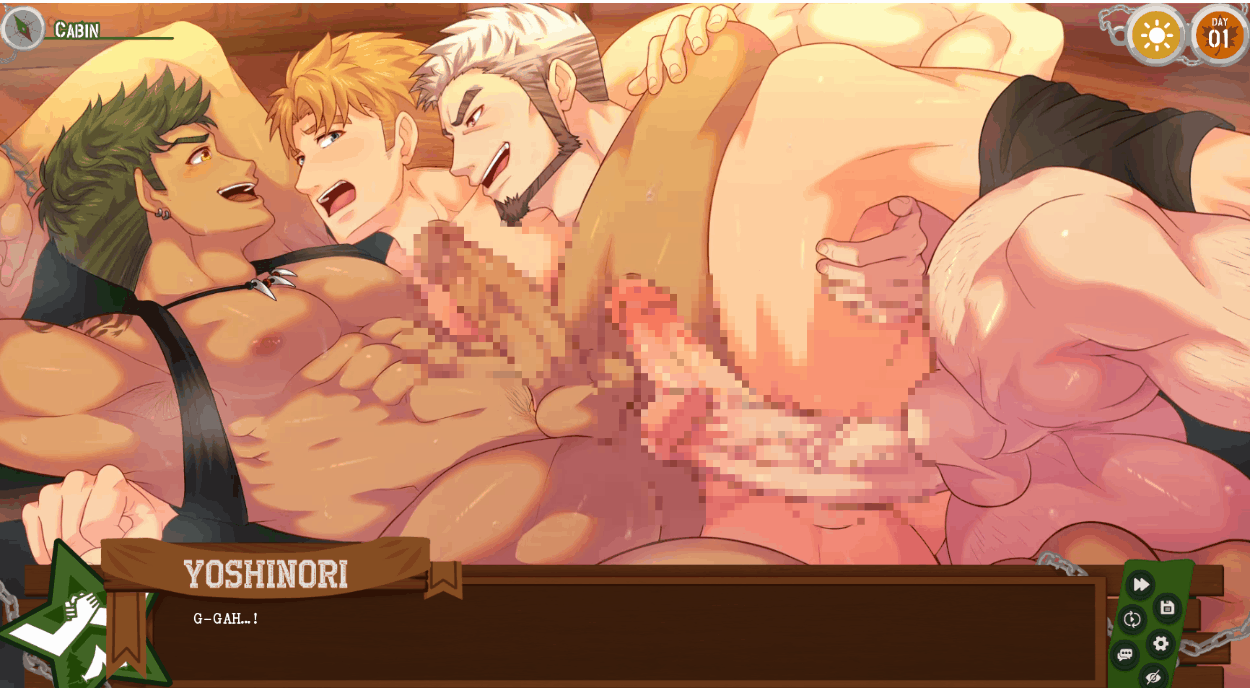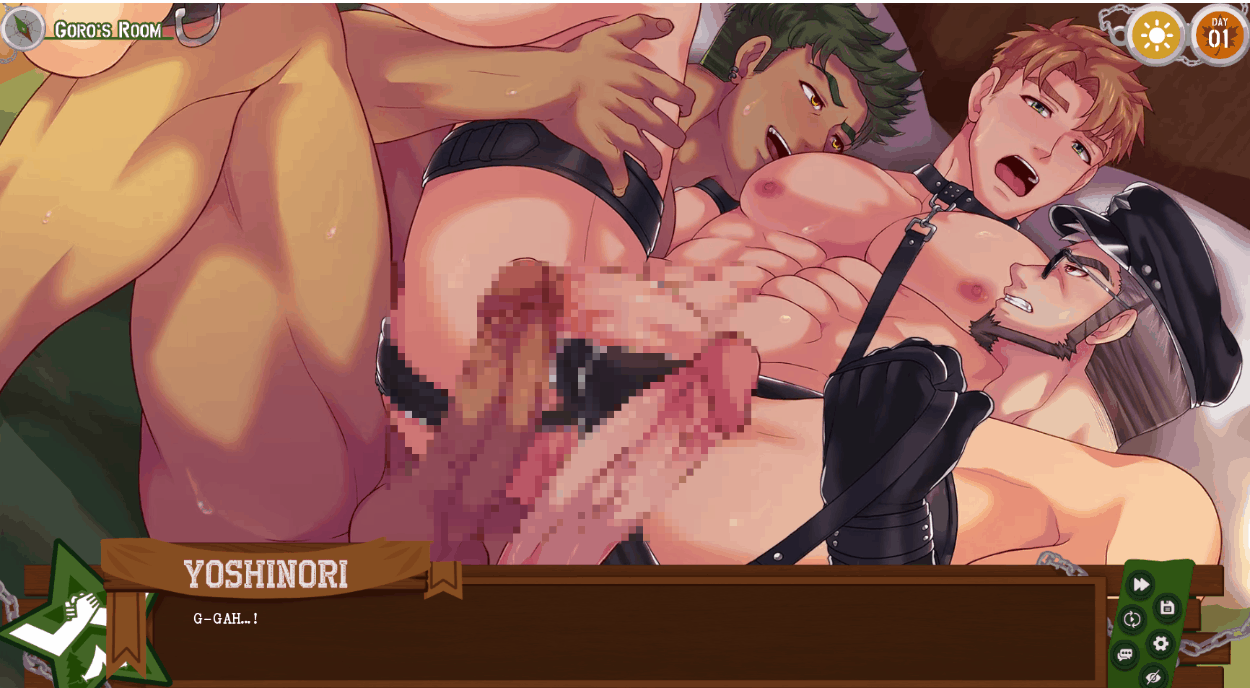 We'll have a separate announcement for when this patch releases, so please stay tuned for more information later!
Scoutmaster Season Artbook Announcement!
Next, we've got plenty of requests from everyone to make a Scoutmaster Season Artbook – we're happy to announce that we've been working on one for quite a while now, since the game's first release! We've made a ton of progress on it, and you can see a preview of it below: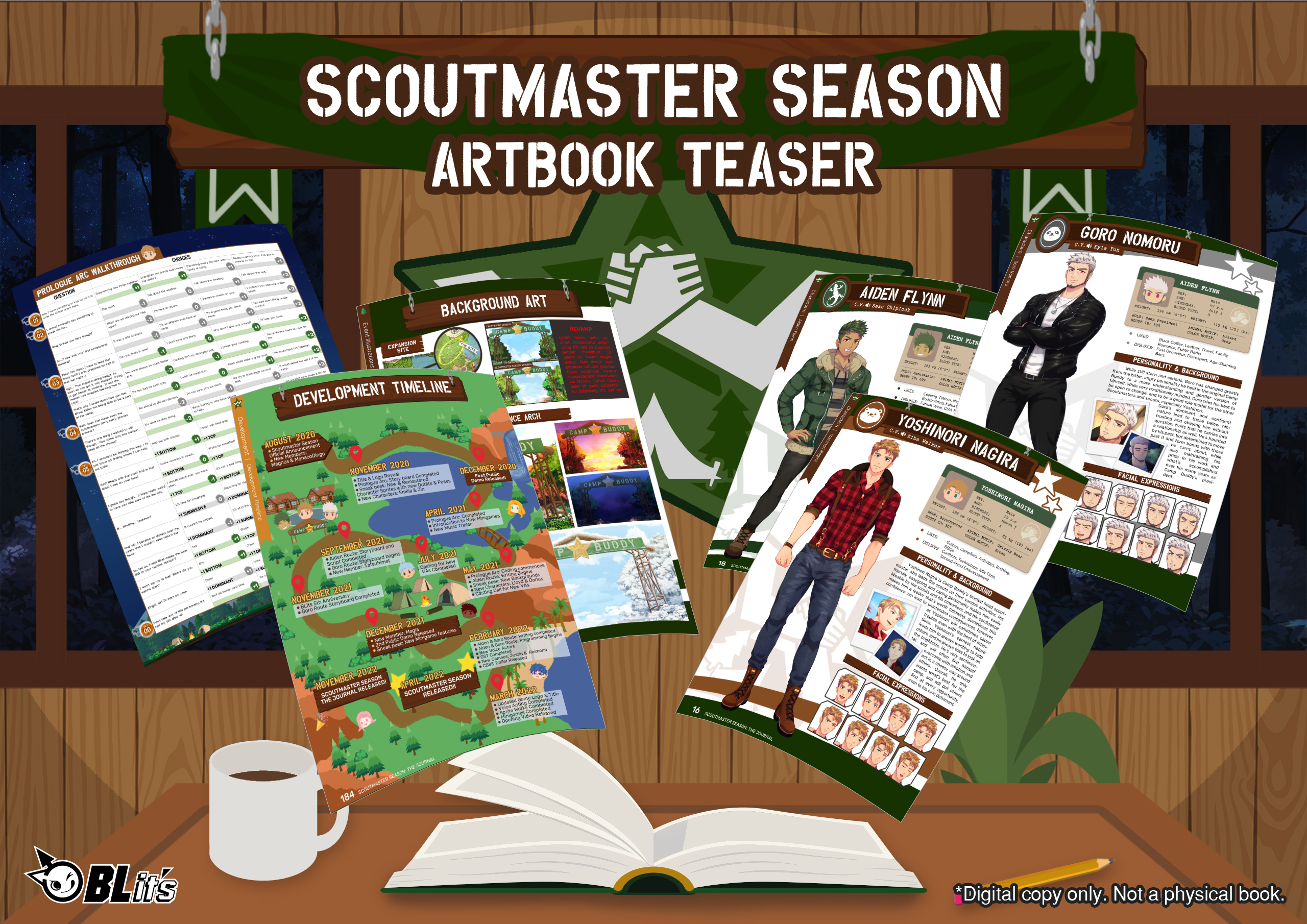 The Scoutmaster Season Artbook, like the Camp Buddy Journal, will feature exclusive art, sketch versions of the scenes included in the game, director commentary, staff interviews, a walkthrough, and more! This jam-packed digital booklet is a must-have for any Scoutmaster Season fan, and we'll be excited to launch it alongside the final patch in just a couple of months / later this year! Please stay tuned for more news and previews of this artbook at that time!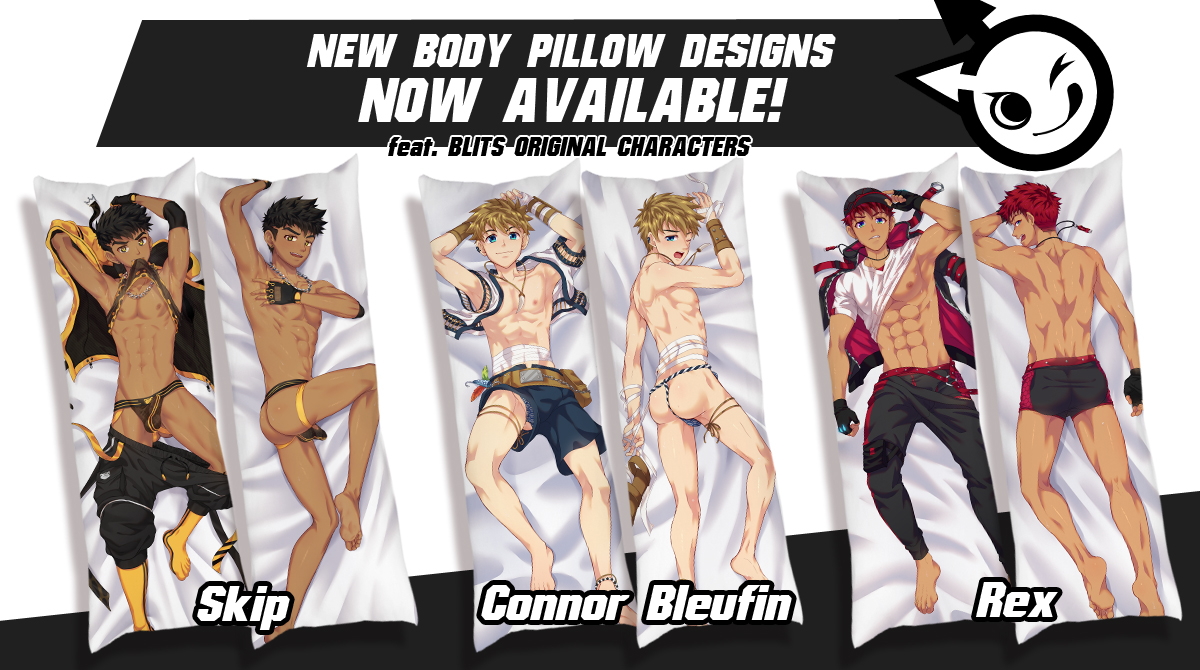 New Body Pillow Covers – On Sale Now!
Like we announced last year during our Holiday Update, our team has been working to get new body pillow covers available for purchase of the BLits Original Characters Connor Bleufin, Skip and Rex! We're happy to announce that these are available in the store now, and contain the following variations:
Connor Bleufin: Standard, Underwear, Naked (Uncensored & Erect)
Skip: Standard, Underwear, Naked (Uncensored & Erect)
Rex: Standard, Underwear, Naked (Uncensored & Erect)
You can order your copy for no rush or standard shipping right now at the link below!
https://www.blitsgames.com/product-category/merch/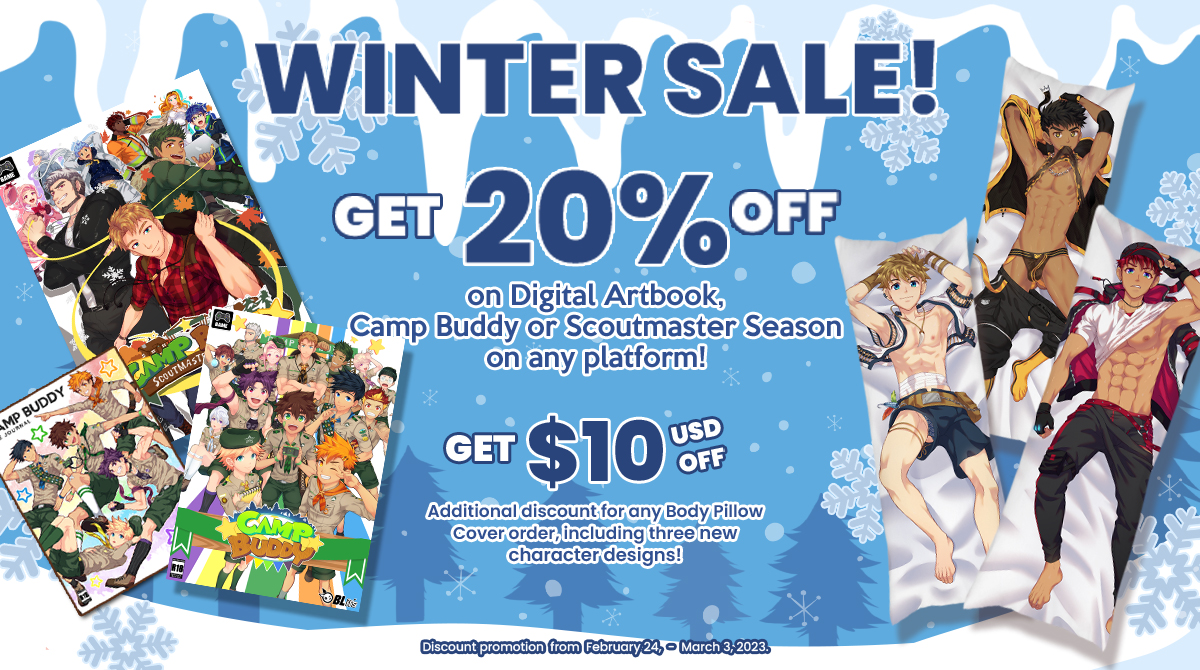 End of Winter Sale!
Finally, to celebrate all these new products and announcements, we'll be holding a Winter Sale from today, February 24th until Friday, March 3rd at 11:59 PM EDT! You can get your copy of Camp Buddy or Scoutmaster Season (any version/platform, including bundles) and the Camp Buddy Journal for 20% off, or pick up a body pillow cover (including the new patterns above!) for $10 off!
P.S: Discount will be applied automatically on checkout!
Closing Word
That's all for now buddies, but please stay tuned for more information regarding Scoutmaster Season's final patch and artbook! We'll also have more news about the Jock Studio Kickstarter coming very soon, and we're sure you won't be disappointed!
Thanks as always for your support, buddies, and we'll see you in the next update!
Lots of love,
~BLits Games