Happy Holidays, buddies! It's the festive time of year again, and, just like every year, we wanted to give you a development update as well as a few early presents! The following post contains information for all fans of BLits and Camp Buddy, so please read below for full details!
Camp Buddy : Scoutmaster's Season Demo – Released!
Our first present is what we promised back in our last development update – a demo of BLits' newest project, Camp Buddy: Scoutmaster's Season! In Scoutmaster's Season, you play as Yoshinori Nagira, pursuing either Aiden Flynn or Goro Nomoru in Camp Buddy's off season, after the events of Camp Buddy and Keitaro's first term has ended.
In this demo, you can play the full Day 1: New Beginnings, as well as a "special scene" for both Aiden and Goro! The demo includes updated sprite art, new CGs, new audio recordings, few soundtracks, interfaces, and much more! Give it a try below, and you might be in for a few more surprises…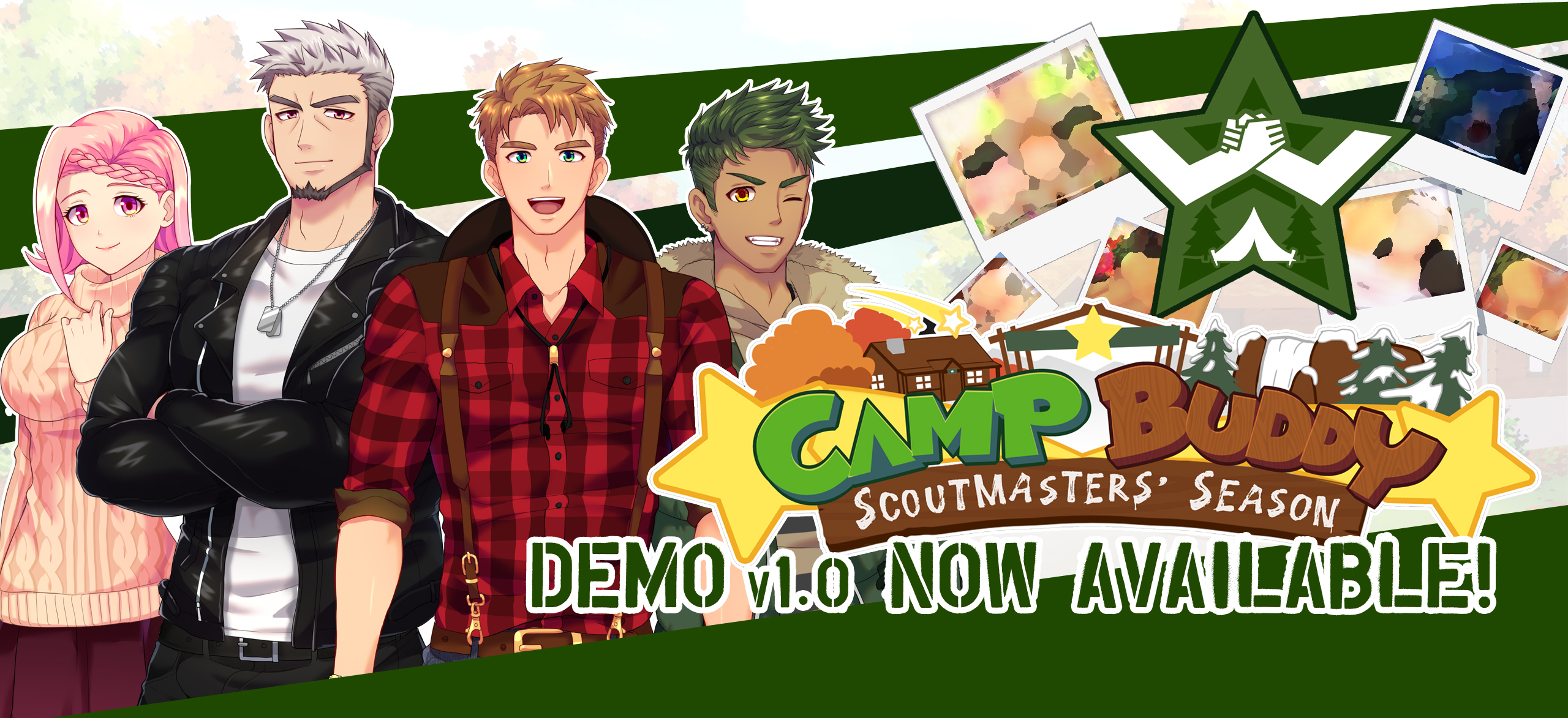 We hope everyone enjoys this new demo – we've worked very hard to make sure we delivered this to everyone before the year ended, just in time for the holidays for everyone to play! Please let us know in the comments here and on Twitter what you think of this new and exciting chapter in Camp Buddy's story!
Note: Please be informed that all contents of the demo may be subject to change and may not represent the final product.
Holiday Sale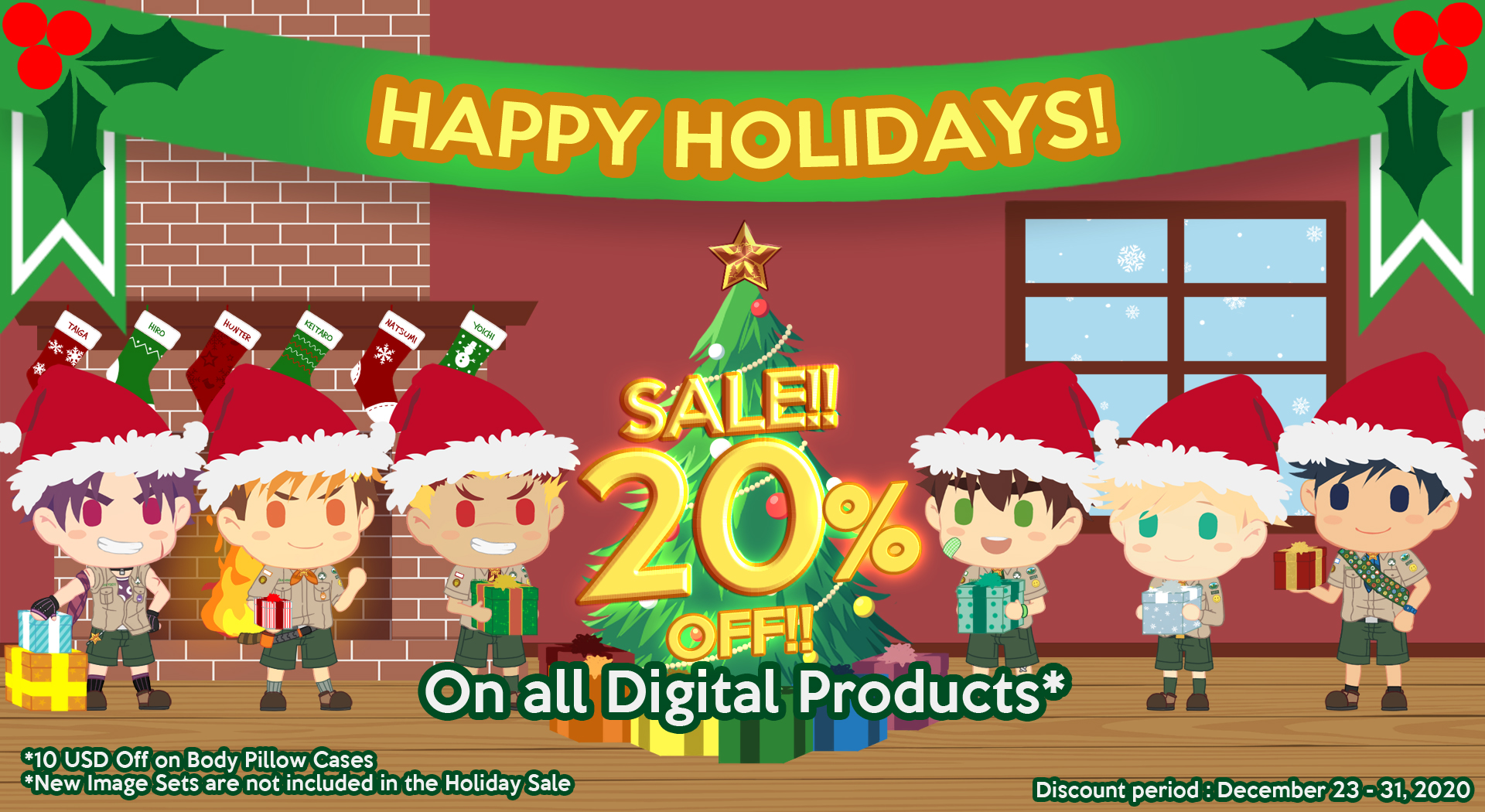 Just like every year, we're happy to host a sale of all our digital products for everyone to enjoy! From now until New Year's Day, all digital products in the store will be 20% off! Not only that, but we're also excited to announce that all Camp Buddy Body Pillow Cases will be on sale as well, for $10 USD off! If you haven't picked any of these items up, be sure to grab them while you can!
This sale will be ongoing until 12:00 PM EST on January 1st, 2021, so make sure to take advantage of these great deals!
New Products

We've also added some new Patreon Image Sets to the website, featuring reward sets from Mikkoukun and Zael's Patreon throughout the year! Check out the full details of the sets added below:
Patreon Collection 26 – Kieran Moreno, Kieran x Keitaro, Kieran x Taiga
Patreon Collection 27 – Connor x Noah, Jirou x Chiaki, Cameo Foursome
Patreon Collection 28 – Hiro x Seto, Natsumi Hamasaki, Yoichi Yukimura
Patreon Collection 29 – Naoto x Yoshinori, Naoto & Natsumi, Natsumi x Taiga
Patreon Collection 30 – Goro Nomoru, Taiga Akatora
Note: These new image sets are not included in the Holiday Sale
Closing Message
That's all for us this holiday season, buddies, but we want to thank everyone for supporting us and being with us through this difficult year! We hope that everyone has a great and safe holiday, and we'll be back in 2021 with more news about Scoutmaster's Season, physical products and more!
Lots of love,
BLits