Hey, buddies! We're back with an exciting announcement – BLits has partnered with Yaoi Crate, a monthly Yaoi / BL subscription box service that provides officially licensed yaoi and BL merchandise straight to your front door!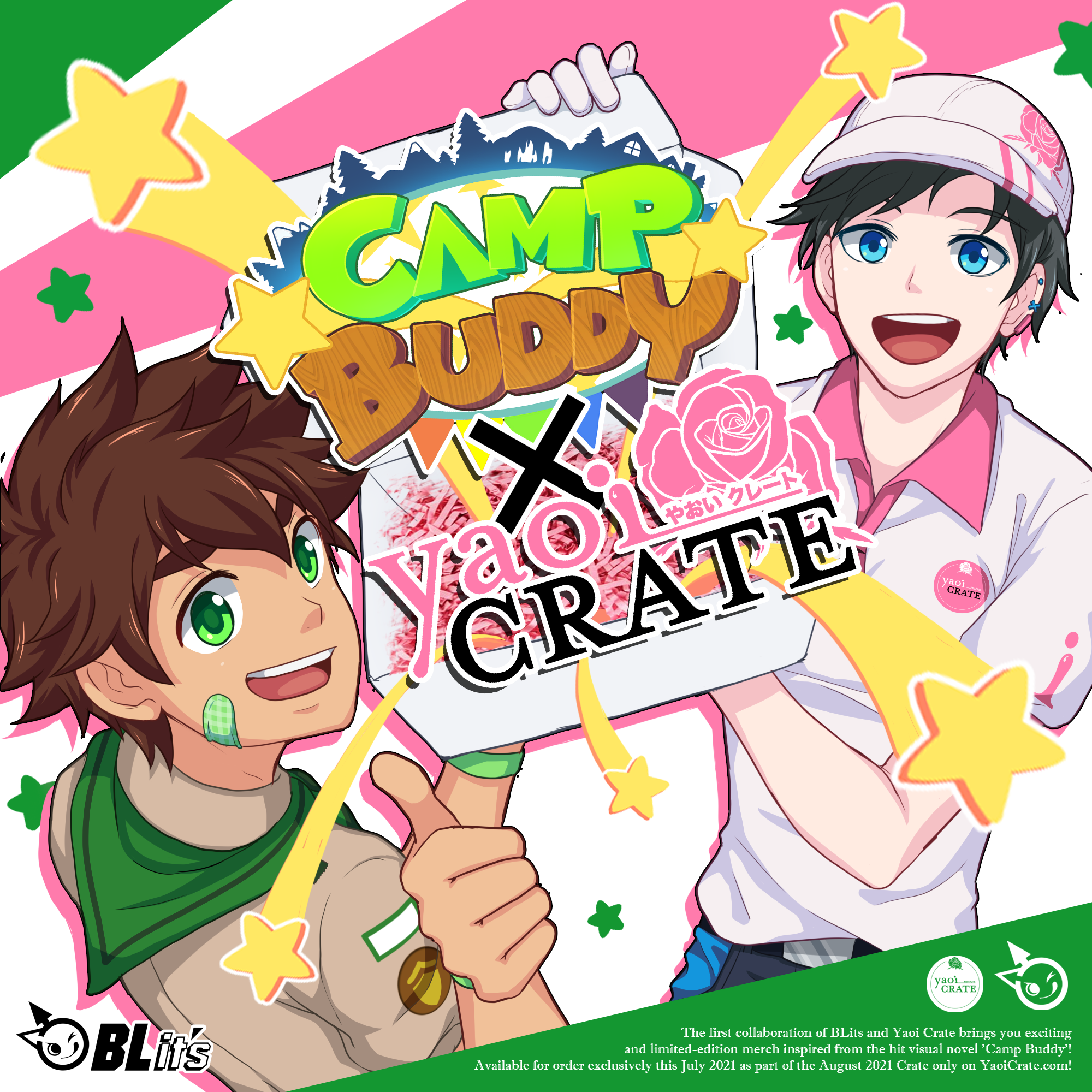 For the month of July 2021 (Starting from today – until the end of July 2021), you can sign up for their 'Camp Buddy' themed box to receive more than seven exciting merch items such as keychains, wearables, and more! But act fast, as the crates have a limited stock only!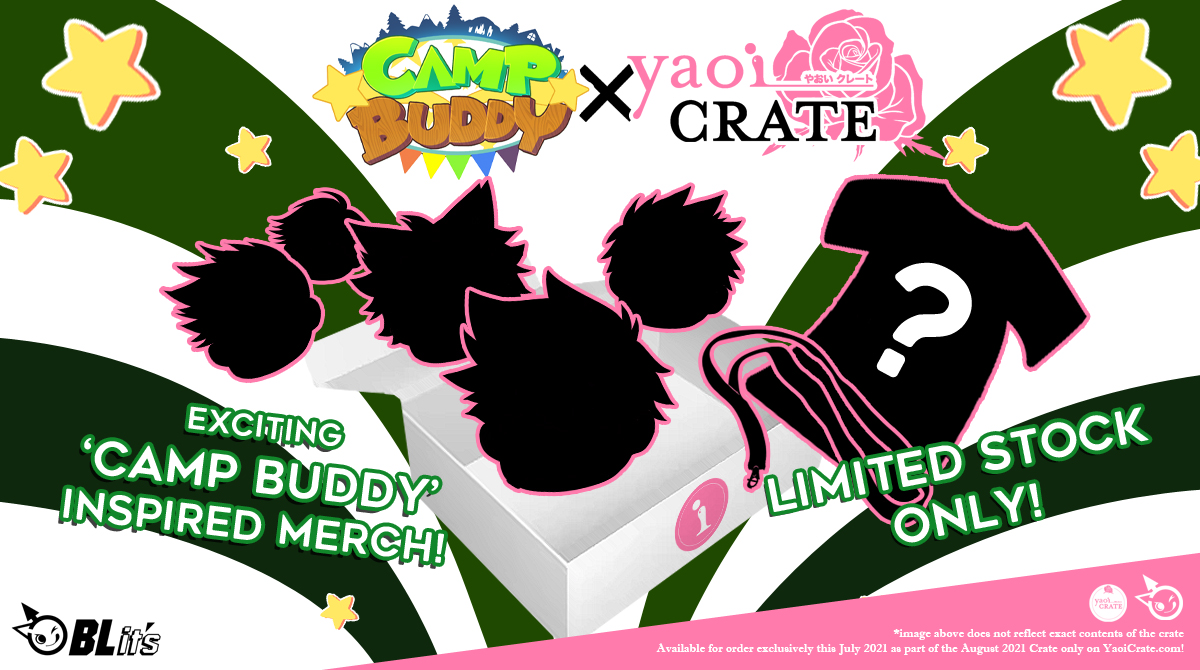 If you're interested in subscribing, just head over to Yaoicrate.com and hit subscribe! You'll be prompted about whether you live in the US or another part of the world, choose a t-shirt size (for future subscriptions), and then checkout! After that, you're all done, and just waiting on that box to come in August 2021!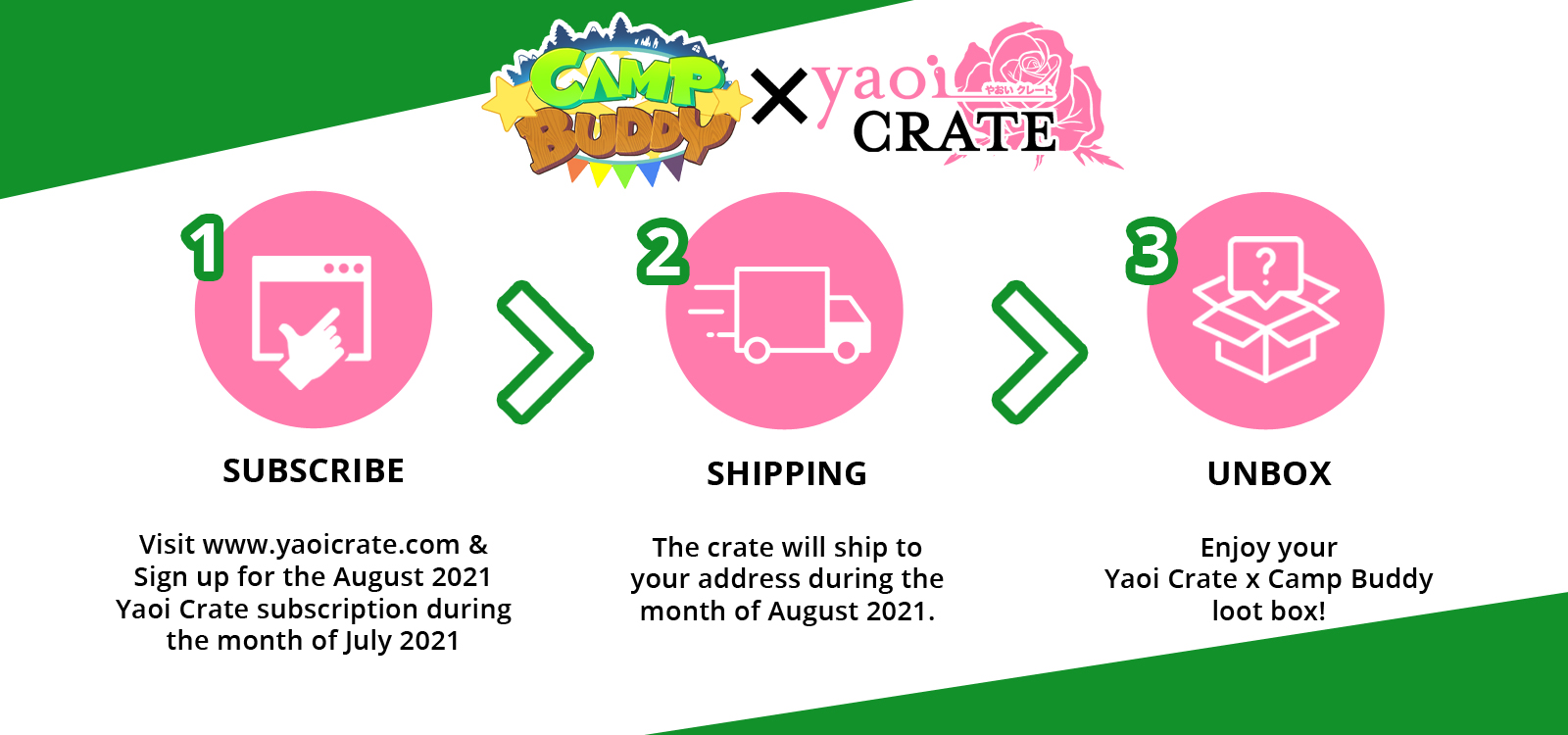 We hope everyone enjoys this fun and exciting limited-time offer, and please stay tuned for more news from us soon regarding the Voice Actor Applications as well as new Physical Merch!