Hey, buddies! We're back with exciting news – like we said in our Major Update this month, our physical merchandise program, starting with the Camp Buddy Body Pillows, is finally nearly ready to launch! Please read the following post all the way through for detailed information about the pillows, the order process, and the launch date of these items!
What is a Camp Buddy Body Pillow?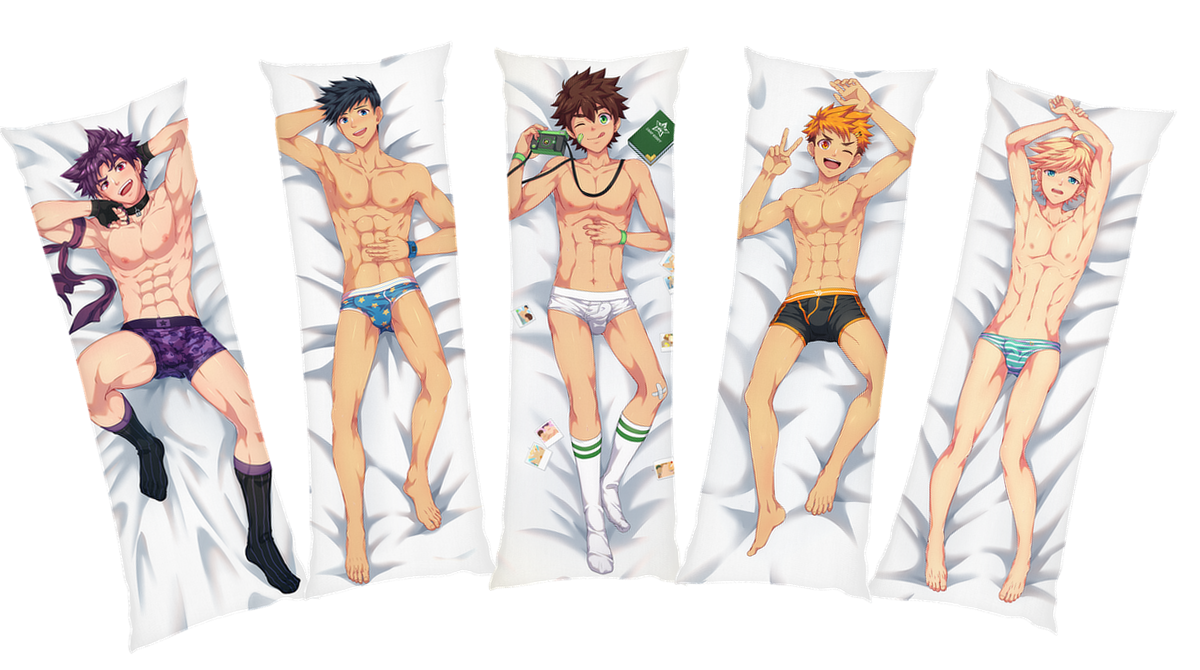 Preview image does not represent the actual product. Other variants and Taiga design will be available at launch date.
Over the last year, our artists Mikkoukun and Zael have both produced the Body Pillow artworks, with multiple variants and outfits, for the main five Camp Buddy boys, Keitaro, Hiro, Taiga, Yoichi, Natsumi and Hunter! Although these images were intended to only be digital, we have received plenty of requests asking for them to be made into physical products, and after plenty of research and work, we are finally able to provide them for sale around the world!
Thanks to the research and hard work of our team member, Magnus, we were able to discover a manufacturer who makes high-quality prints of the pillowcases! These cases are made of 2-Way Tricot, which is generally considered the best type of material out there for body pillowcases. It is an elastic, soft and anti-wrinkle material, with high printing, precision, soft and smooth feel, and no obvious reflection. The pillow cases measure 160cm x 50cm (5'2" x 1'7"), and are the perfect size for cuddling!
How do I place an order? How much is it?
On the launch date, you can order a pillowcase here on our website through our product page and place an order just like you would for Camp Buddy or any other digital product! We've made multiple different variations of the Body Pillow Cases available for various different preferences, and are even offering a high-quality inner pillow as well, for those who want more than just a case!
Each pillowcase will cost $69.99 USD plus shipping, while the optional Inner Pillows have three different varieties with different prices, listed below:
Soft – $110 USD plus shipping
Medium – $125 USD plus shipping
Firm – $135 USD plus shipping
Shipping prices are calculated based on region, and we've done our best to offer the most affordable and timely shipping option for everyone!
When do I receive my order?
Once you have placed an order for the pillow case, it will go into a queue on our back-end, and all orders placed before the 1st of the incoming month (Batch A) and 15th of the current month (Batch B) will be sent to the manufacturer respectively. After the manufacturer has completed making an order batch of products, they will begin to be shipped to your home!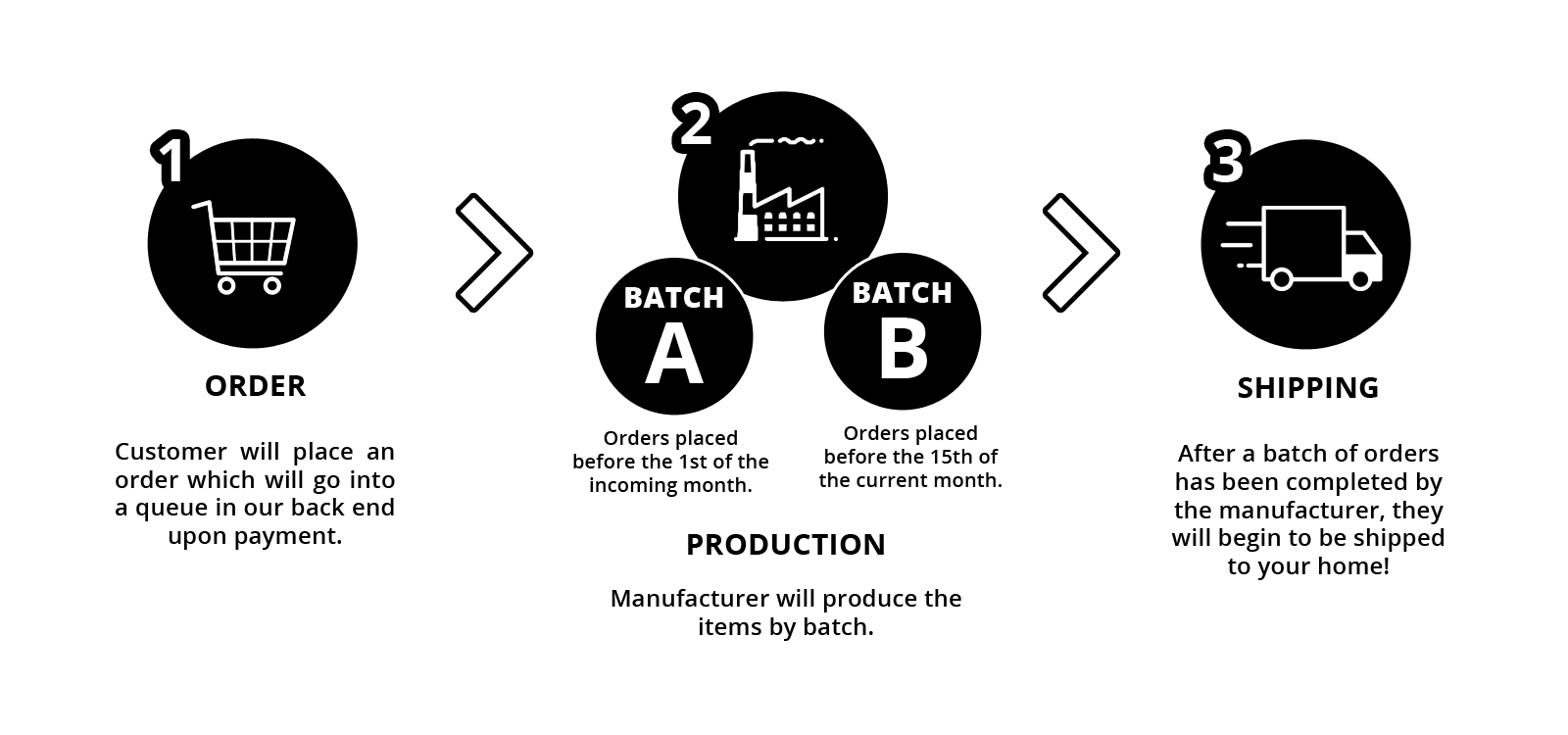 Please note that as these are custom-made pillowcases, the order and delivery process may take more time than a normal product, so please be patient with us!
Launch Date & FAQ
We're happy to announce that these pillow cases will be available on our website starting on Sunday, September 27th, 2020! In addition, we will place our first production order for the pillows on Thursday, October 1st, 2020, to make sure that everyone who's been anticipating their pillowcases will get them as soon as possible!
IMPORTANT DISCLAIMER: Please be informed that the first batch of orders will take a month to manufacture and may take a week or more to ship depending on country.
In addition, we're sure there's plenty of other questions we haven't covered here in this announcement post, but we've made an FAQ just for this occasion! You can check it out at the link below to see all the questions and answers we could think of about this new product!
https://blitsgames.zendesk.com/hc/en-us 
If your question isn't on this list, however, please feel free to email us at [email protected], and we'll do our best to answer you! We hope everyone is excited about the launch, and we'll make another update post once the pillows are available for sale! You can also stay tuned for more news about additional products in the future, beyond just the Camp Buddy Body Pillows!
Thanks for your support and patience, buddies! We'll be back with more news soon!