Hey, buddies! We're back with some exciting news – we're back with an End of Summer sale, featuring new webstore products and a last chance to purchase a physical copy of Camp Buddy – at a heavily discounted price! The following update contains news for all fans of BLits products, so please read the full post below for details!
New Image Sets!

First up, we've added five new Patreon Collections to our website for purchase with various different reward sets from Mikkoukun's Patreon throughout this year and last! You can check them out at the link below!
https://www.blitsgames.com/product-category/image-sets/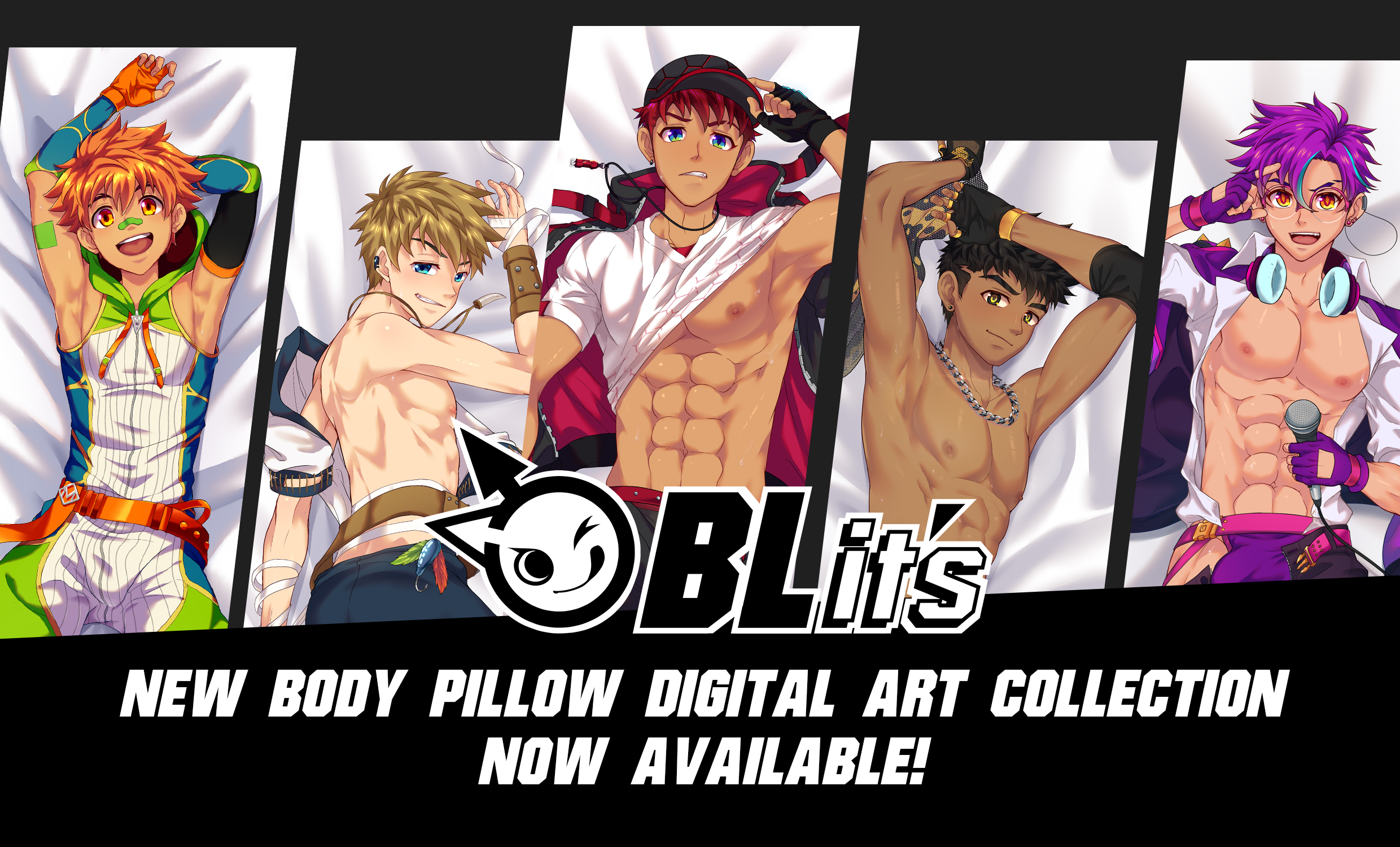 We've also added a brand-new Body Pillow Digital Image Collection, featuring five BLits Original Characters! This jam-packed image set contains all the variations of both front and back sides of the characters, in all of their costumes with steamy sequence changes! You can pick it up at the link below:
https://www.blitsgames.com/product/body-pillow-digital-art-collection-vol-3/
PS – Please note that these are digital image sets. They are not a game or a physical product, which can be purchased separately.
End of Summer Discount!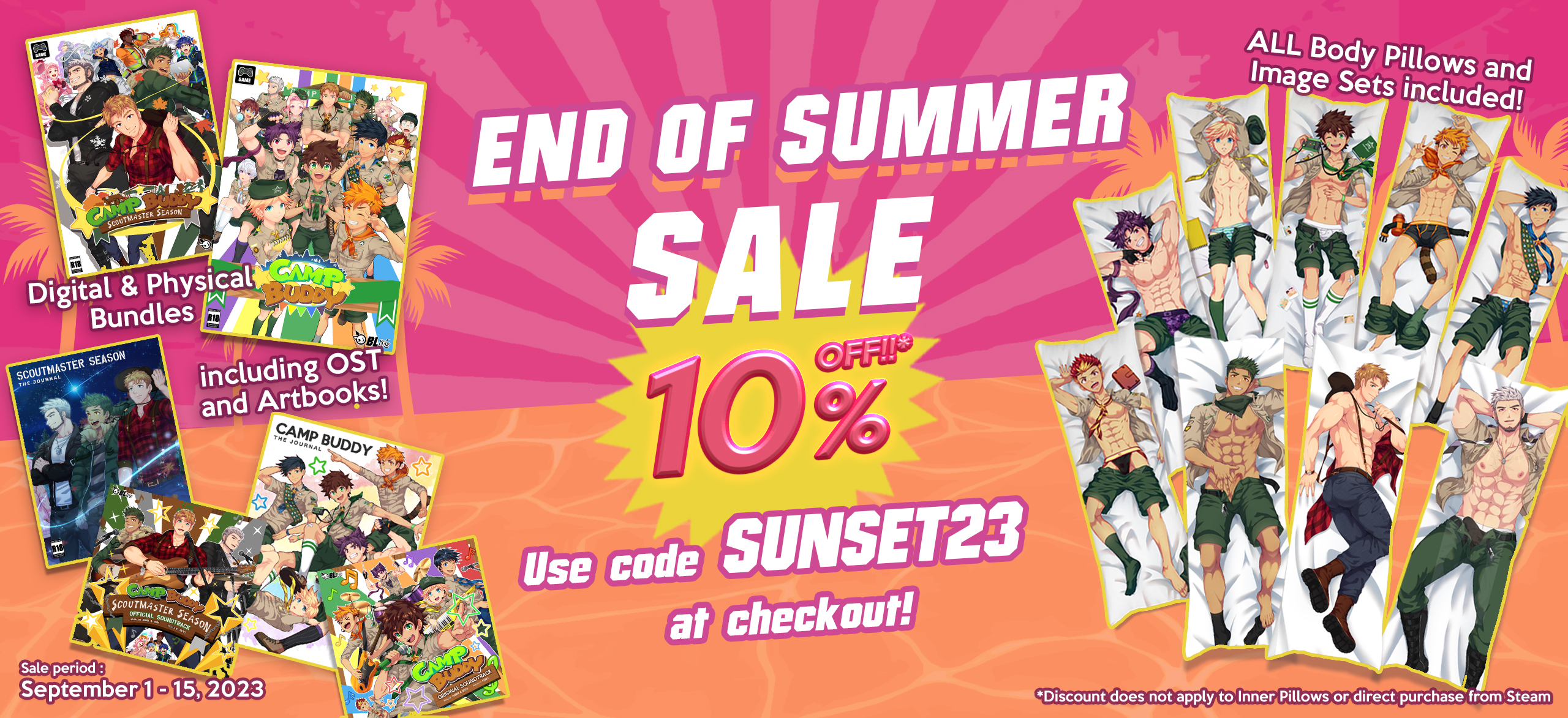 In addition to these new sets, we're also going to be offering an end of summer sale! For two weeks starting today (9/1/2023) and ending on 9/15/2023 at 12:00 PM EDT, you can enter the code 'SUNSET23' at checkout for 10% off your purchase!
This offer includes all items* in the store – image sets, games, digital books, and body pillow covers, so please take advantage of it while you can, buddies!
PS – Inner Pillows are not included in this discount. Thank you for understanding!
Last Chance to Buy – Camp Buddy Physical Edition!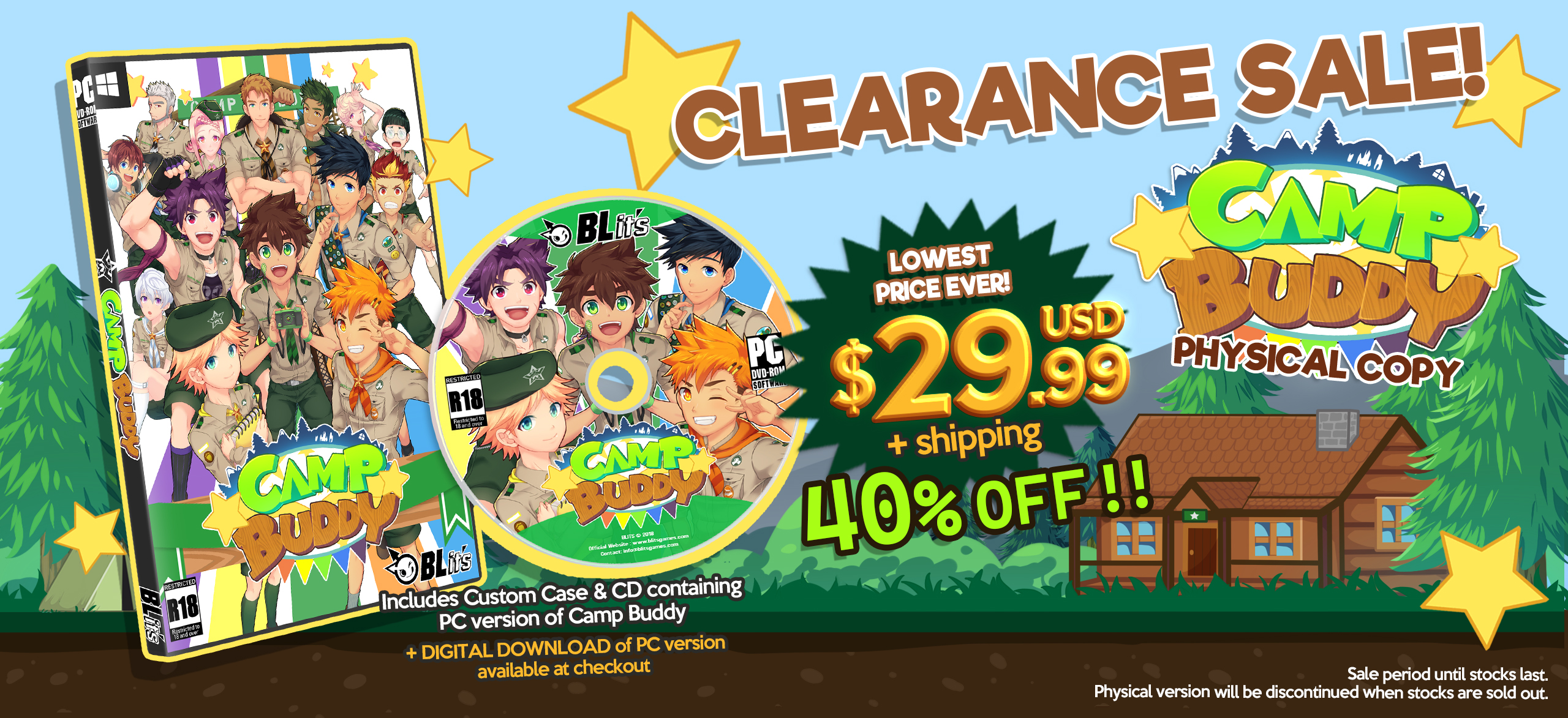 Finally, we are clearing out our inventory of the Camp Buddy Physical Edition – you can pick it up now for the biggest discount we've ever offered: $29.99 USD plus shipping!
The Physical Copy comes in a custom case and contains the PC version of the game, however, any purchaser will also receive a download link to the digital PC version too! This is the lowest price we've ever offered Camp Buddy, so please be sure and take advantage of this exclusive item before it's gone!
Closing Word
That's all for now, buddies, but we'll be back next Friday (9/8/2023) with a Jock Studio Development Update, so please be sure to check here on our website, Kickstarter, and our other social media platforms for any news!
Thank you for your support, buddies, and please take advantage of this sale while you can!
Lots of love,
~BLits Games