Happy Holidays, buddies! We're back with a bunch of festive news, including new products in our store and our yearly Holiday Sale! Please make sure and read all the information below, as it contains information for fans of BLits and Camp Buddy!
New Physical Merchandise
There are quite a few new physical merchandise items coming to our store! First up, we're excited to announce a Camp Buddy: Physical DVD for PC containing version 2.2.1! Anyone who buys the physical DVD will also receive a digital download for Version 2.3 and be added to the distribution list of any future updates.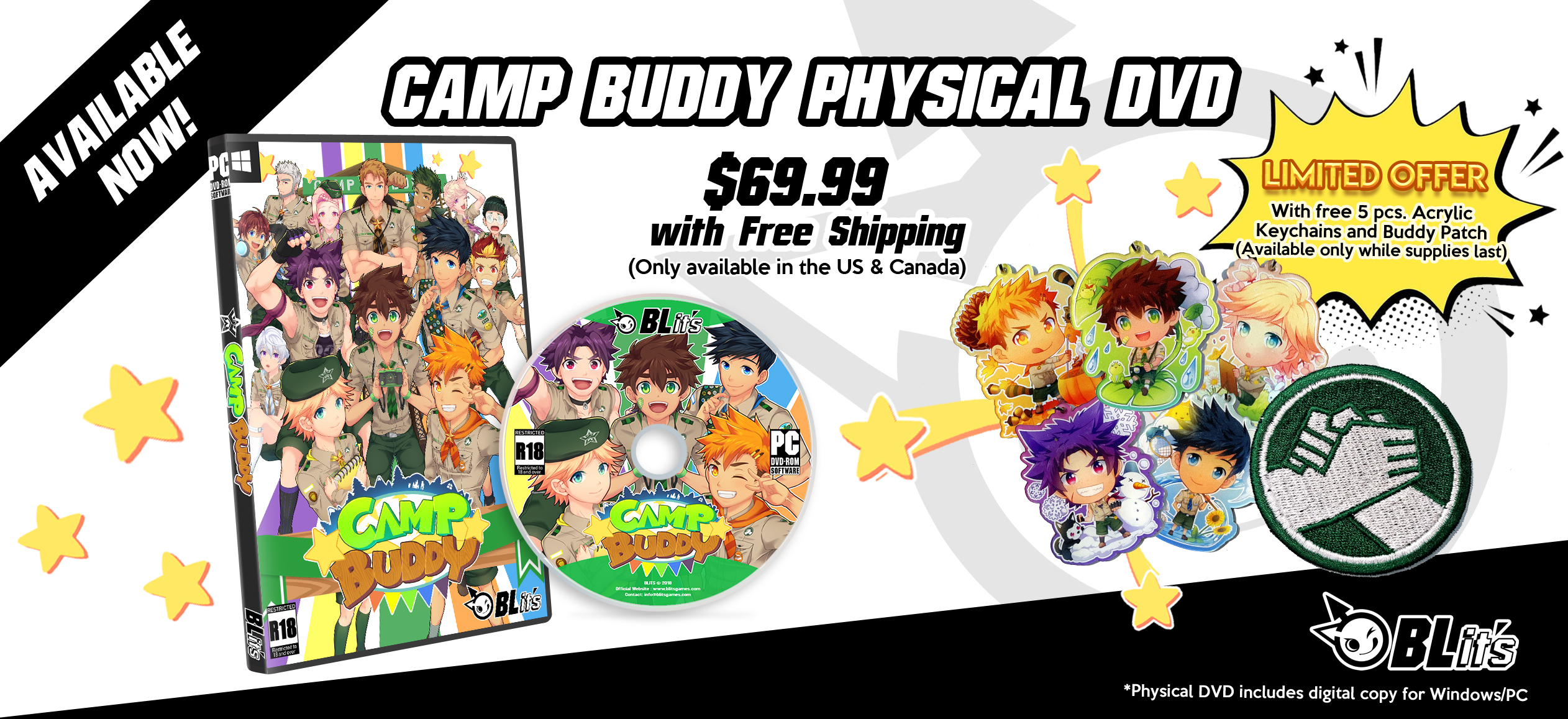 We're also running a limited time bonus for anyone who orders a physical DVD – while supplies last, you'll receive a set of Camp Buddy Keychains, featuring Keitaro, Hiro, Yoichi, Hunter and Natsumi as well as a Camp Buddy Scout Patch! These keychain bonuses are limited in stock, so make sure and get them soon, buddies!
**Please note that at this time we can only ship Physical DVDs to the United States and Canada due to global shipping issues. Should we be able to open up shipping worldwide at a later date, we will let everyone know! **
In addition, we've also added a new, festive body pillow design for both Aiden Flynn and Goro Nomoru. Check them out below!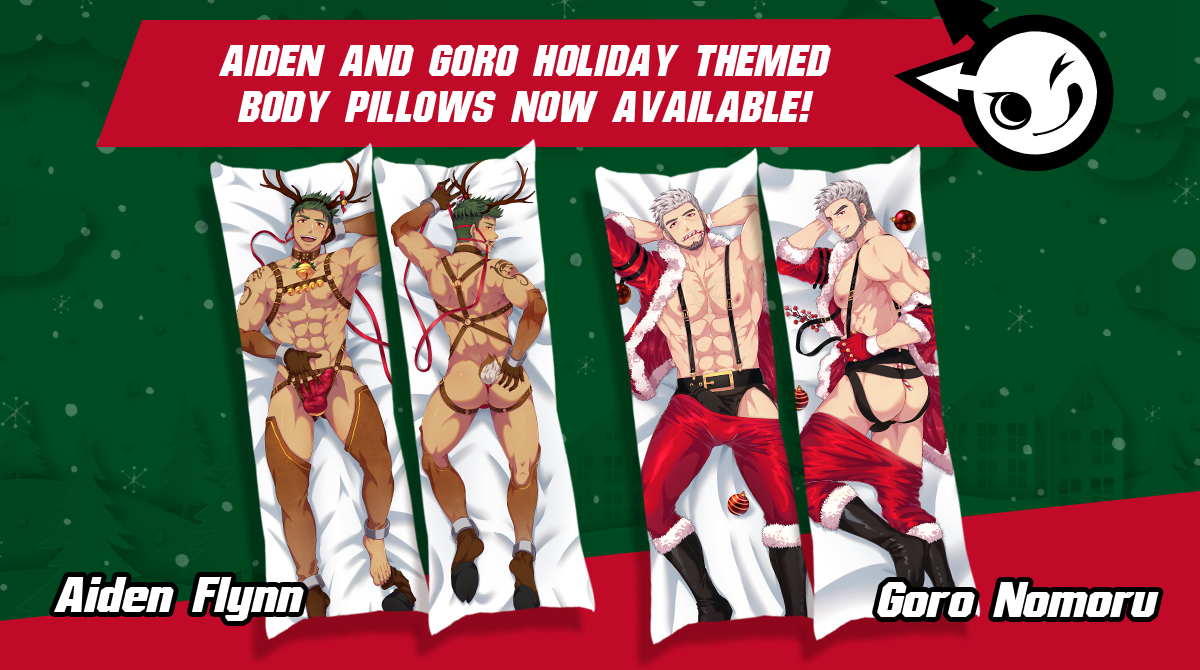 You can order this new body pillow case design starting today, and orders will be submitted for manufacturing on the 1st of January!
Holiday Sale!
It's also that time of year again for our Holiday Sale! Starting today, December 17th 2021 and running until December 31st, 2021 at 11:59 PM, every digital item in our webstore, as well as all physical body pillow cases, will be on sale for 20% off! Just use the coupon 'CBHOLIDAYS' at checkout to receive this bonus discount!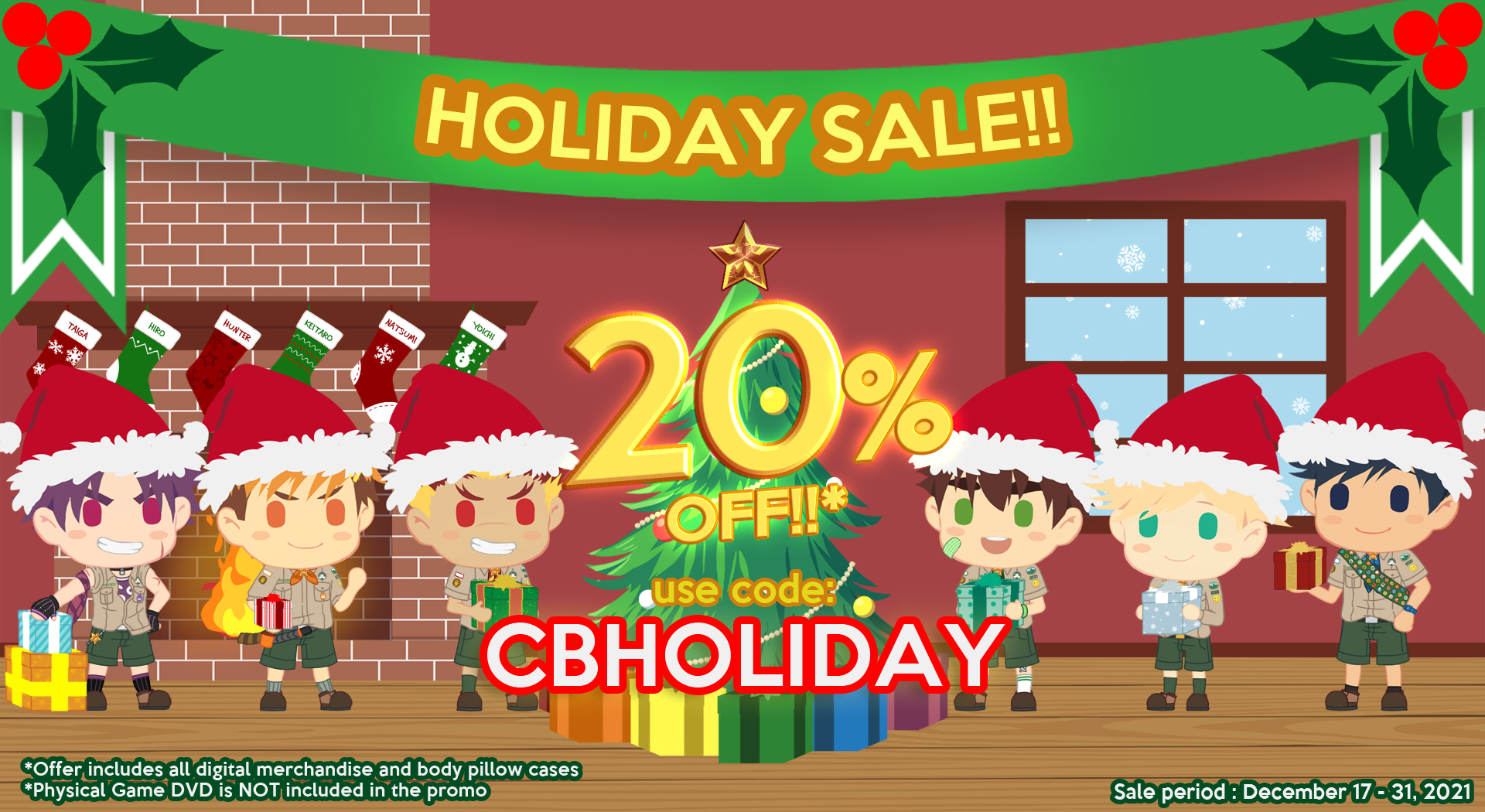 Closing Note
That's all for now, buddies! We wish everyone a happy, safe and fun Holiday season, and blessings into the New Year! And if you haven't yet, please check out our other post today as well, containing a Development Update for Camp Buddy: Scoutmasters' Season and a new demo release!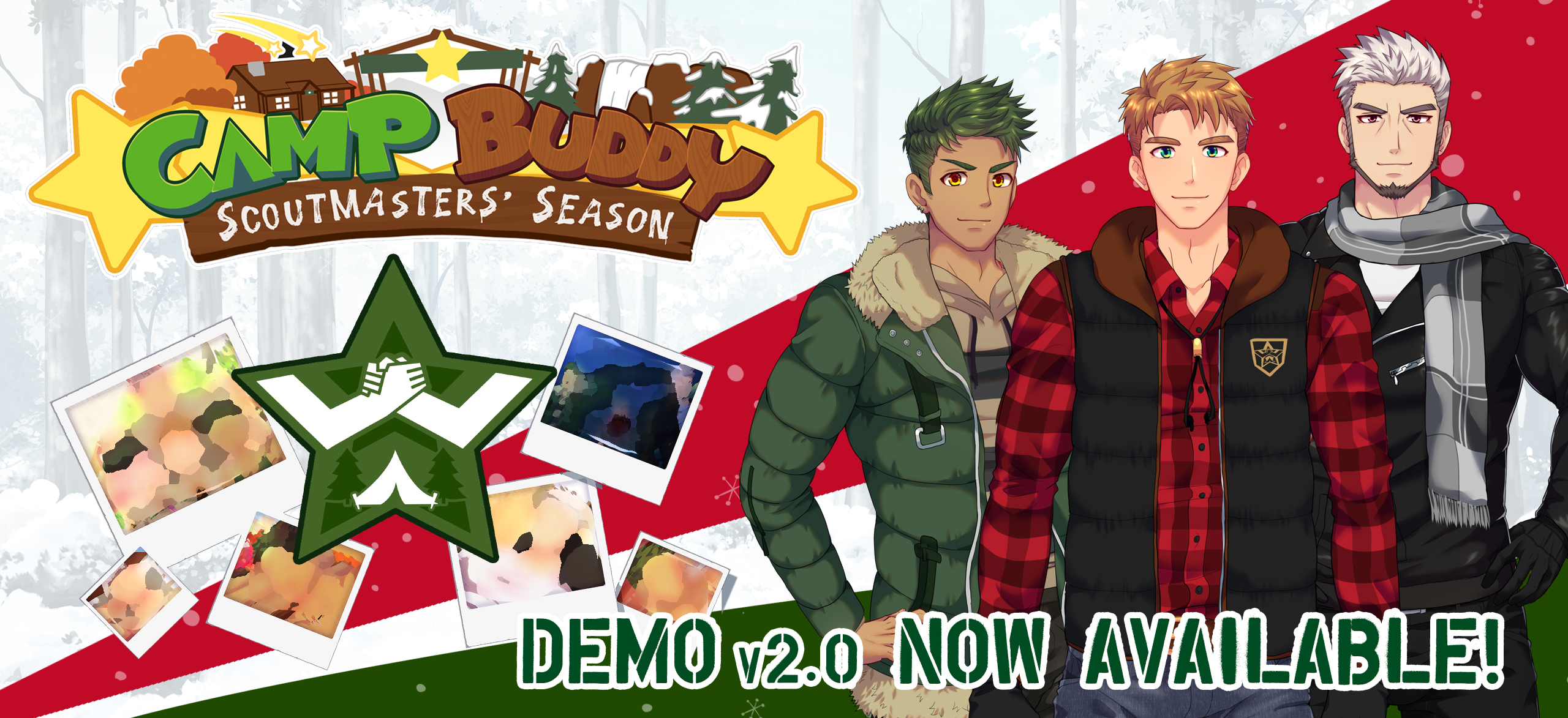 Happy Holidays, and see you again next year!
~BLits