Hey, buddies! Today marks the two-year anniversary of the release of Camp Buddy, BLits' first full-length game! It's been an amazing journey, and we've made tons of awesome updates to the game since then, from the Taiga Route DLC in November 2019, to the Final Patch back in June of this year! To celebrate the anniversary of Camp Buddy this year, we'll be giving everyone a huge update on the Camp Buddy Scoutmaster Routes, as well as a giveaway event! Please make sure and read the post below for full details!
Camp Buddy – Scoutmaster Routes
Like we promised at the end of our fourth anniversary updates last month, we're back with an update about the Camp Buddy Scoutmaster Routes' development! It's been a while since our last update regarding this new game in the Camp Buddy universe, but we have lots of exciting new things to share with everyone!
New Title & Logo!
First off, we're excited to announce the new title of the Camp Buddy Scoutmaster Routes – the game will officially be called Camp Buddy: Scoutmasters' Season from here on out! As you can probably guess from the title, Camp Buddy: Scoutmaster's Season will take place after the events of Camp Buddy, in the "Off Season" months when the camp is empty of scouts, during autumn and winter! Considering the change in weather around the camp, as well as the new theme of the game focused around Yoshinori and the other Scoutmasters instead of Keitaro and his friends, we also thought that the logo needed updating! You can check out a sketch of it below:

It's quite the different look from the original Camp Buddy logo! However, just like the first logo, this one is chocked full of details, from the autumn and winter vibes, to some very special locations for our new main characters… we won't say any more about this for now, but you can look forward to knowing more once the game is released!
**Please note that this logo may be subject to change in the final product..**
Story Progress
We are also happy to announce that the storyboard for the first arc of the game has been completed! Just like Camp Buddy, Scoutmasters Season will feature a full beginning arc as well as two character-specific arcs for the pursuable characters, Aiden Flynn and Goro Nomoru. There will also be an overarching story present in the whole game, exploring how the Camp is getting ready for the next year, and the changes taking place for both it and the characters.
In addition to completing the storyboard for the first arc of the game, we have also completed a plot overview of the whole story. We are still working on the storyboards for Aiden and Goro's character arcs, but will be focusing on the full development of the first arc for the time being!
New & Remastered Character Sprites
Just like a new game called for a new logo, Scoutmasters Season has also called for new and improved character sprites! We've gone through and updated the character sprites for Yoshinori, Aiden, Goro and Yuri, giving them new poses in an updated art-style! Check out some samples of Yoshinori, Aiden and Goro below!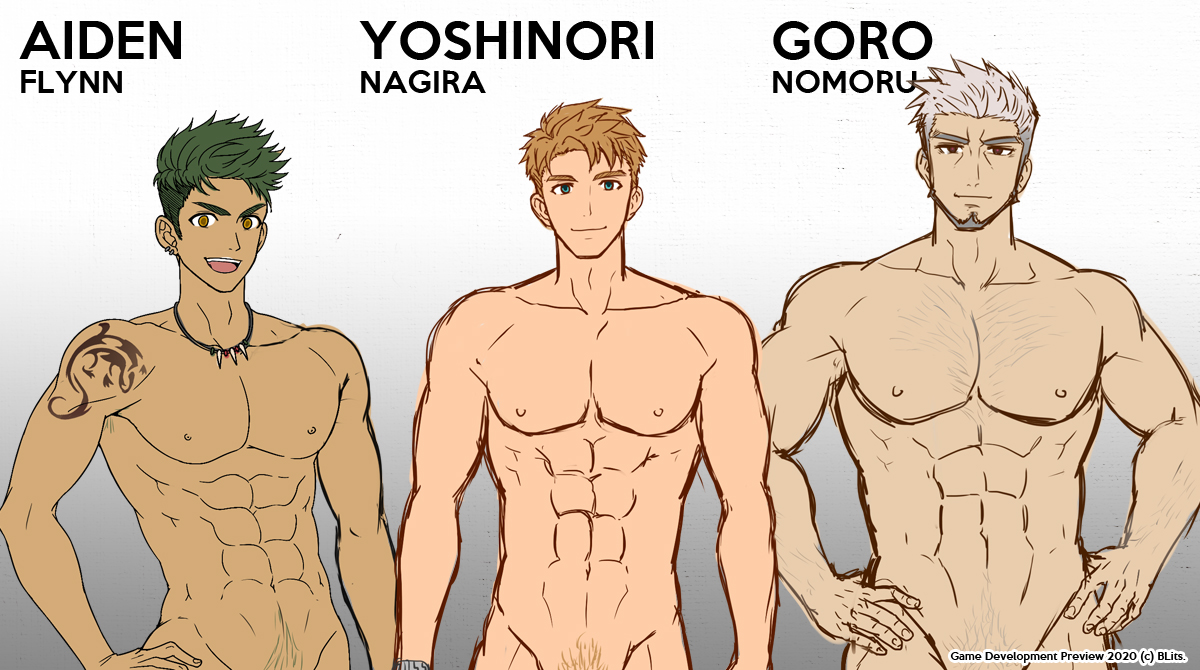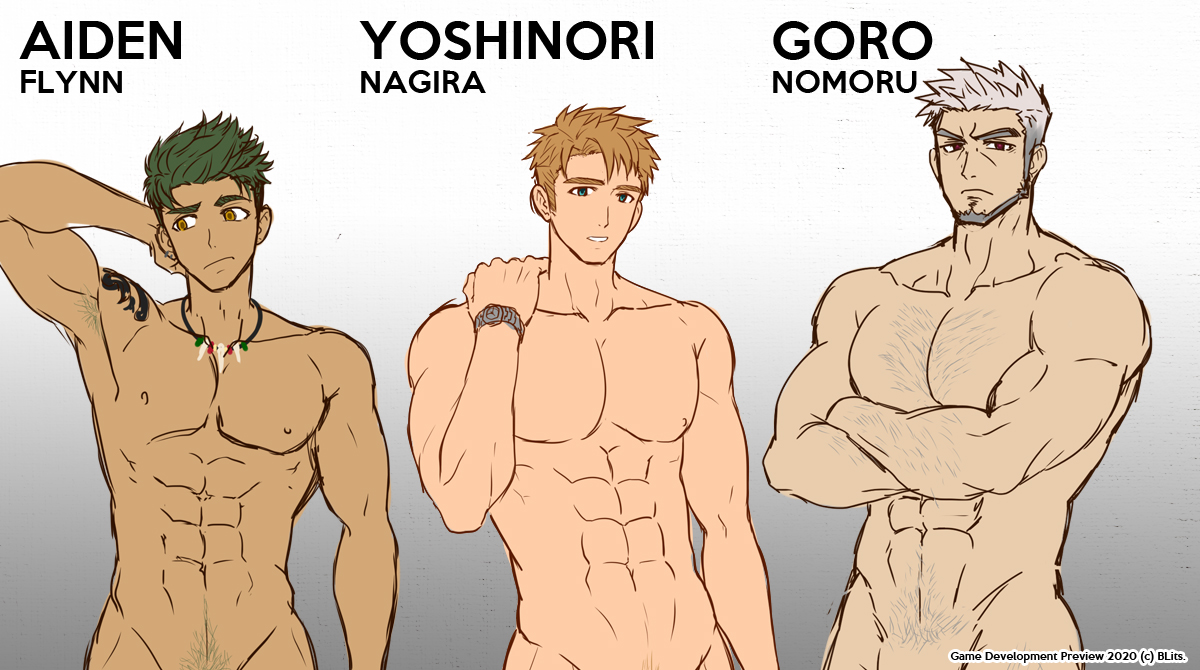 The poses aren't the only thing that's changed – there's also going to be brand new outfits for all the characters, befitting the change in seasons! These outfits are still in their draft format, and use the original Camp Buddy sprites, but will be adjusted for the new poses once they are finalized: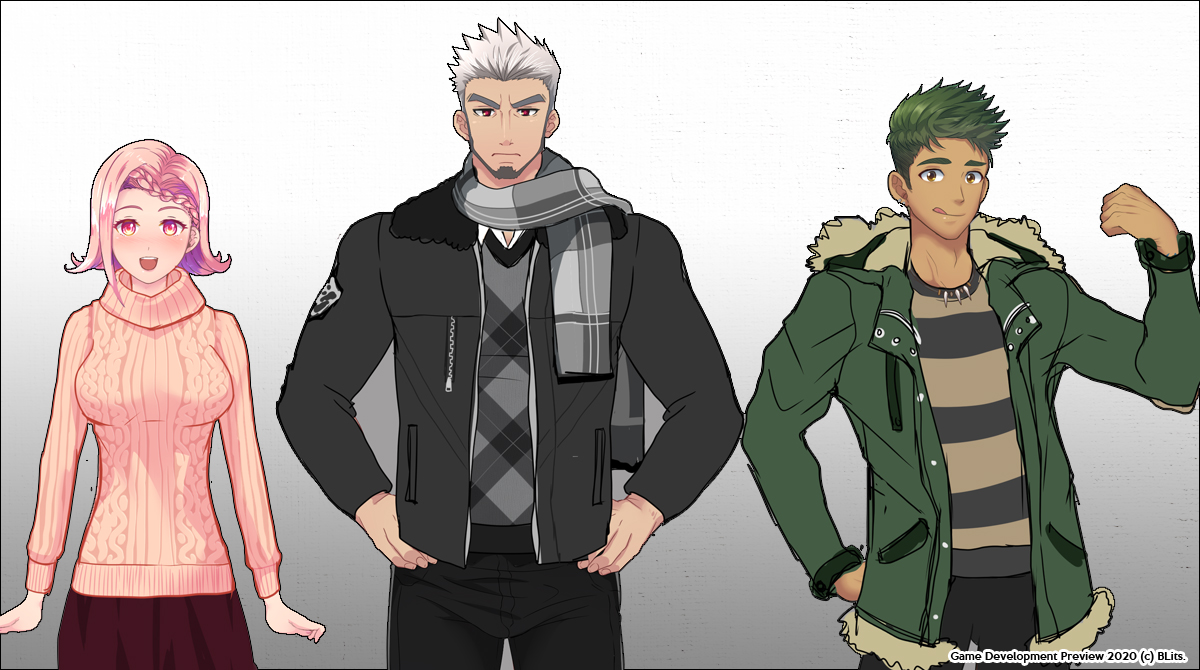 In addition to these updates, there will, of course, be some new characters joining the Camp Buddy cast! We won't say anything about them for now, but here's a little teaser…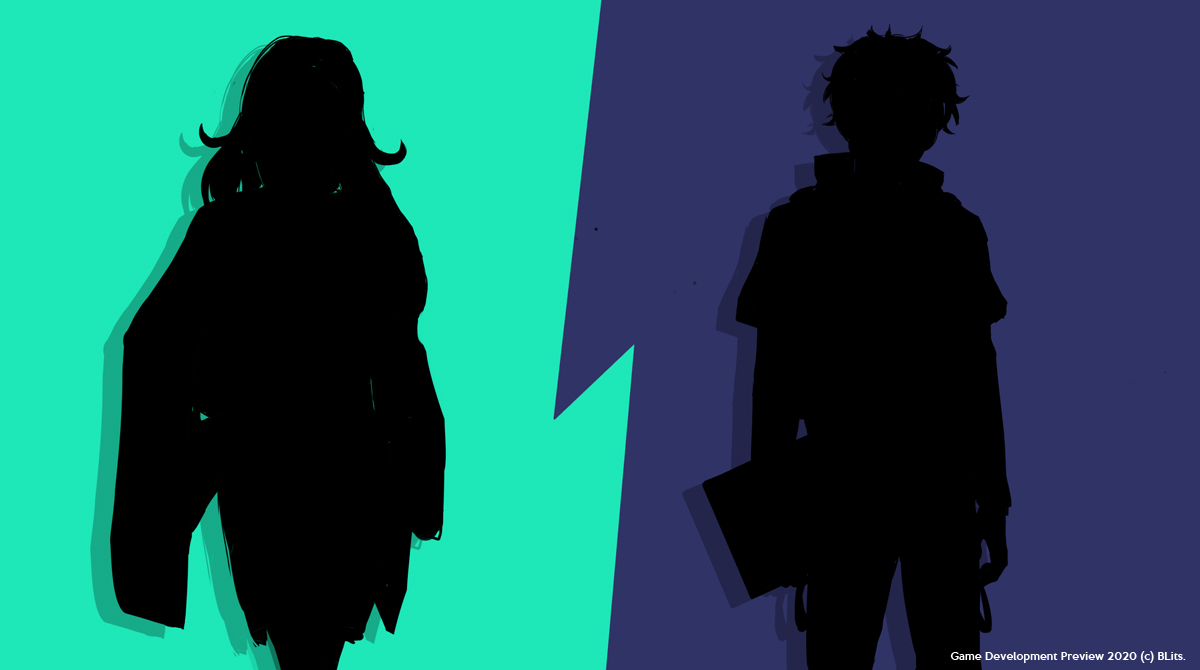 **Note: Sketch & design previews may be subject to change in the final product.**
Demo Announcement!
We know that everyone is super excited to get their hands on this new game in the Camp Buddy universe, and we're working hard as always to make sure we deliver the best quality! We are happy to announce that we will be releasing a free demo for Scoutmasters' Season this December 2020! We will have more details on the release date of the demo later, so please stay tuned, buddies!
======================================================================================================================================
Last year, we sponsored a giveaway on Twitter where you, the fans, told us about your favorite moment in Camp Buddy and what it meant to you! This year, we'll be holding another giveaway with a slightly different theme – favorite character!
Just reply to the tweet below with your favorite Camp Buddy character, why you love them, and add the character's name in a hashtag as well as #campbuddy #campbuddy2ndanniv!
https://twitter.com/blitsblgames/status/1326685972520726533 
We'll be closing the contest at midnight on Sunday, November 15th, and deciding our winners on Monday, November 16th! There will be Two Grand Prize Winners that are selected by the BLits team, as well as three other winners that are decided randomly, by raffle!
Grand Prize – Choice of One Digital Product:
Camp Buddy (PC/MAC)
Camp Buddy: The Journal
Two Patreon Image Sets
Body Pillow Art Image Set
Raffle Prize – One Patreon Image Set of your choice.
Make sure you join in on the contest, buddies! We're so excited to read everyone's responses!
Closing Note
We hope that everyone enjoyed all of this exciting news about Camp Buddy: Scoutmasters' Season, as well as the giveaway contest! We also want to thank everyone from the bottom of our hearts for all of their love and support, and for making Camp Buddy so successful these last two years! We can't wait to show everyone more, and we hope everyone is excited for the future!
As always, we'll be back with more new and exciting news soon, and thank you again for taking the time to read our update!
Lots of love,
~BLits Games