Hey, buddies! We're back with the promised release timeframe for Camp Buddy: Scoutmaster Season. We are going to be releasing the game at 9:00 PM EDT on March 31st, 2022 for PC and Mac.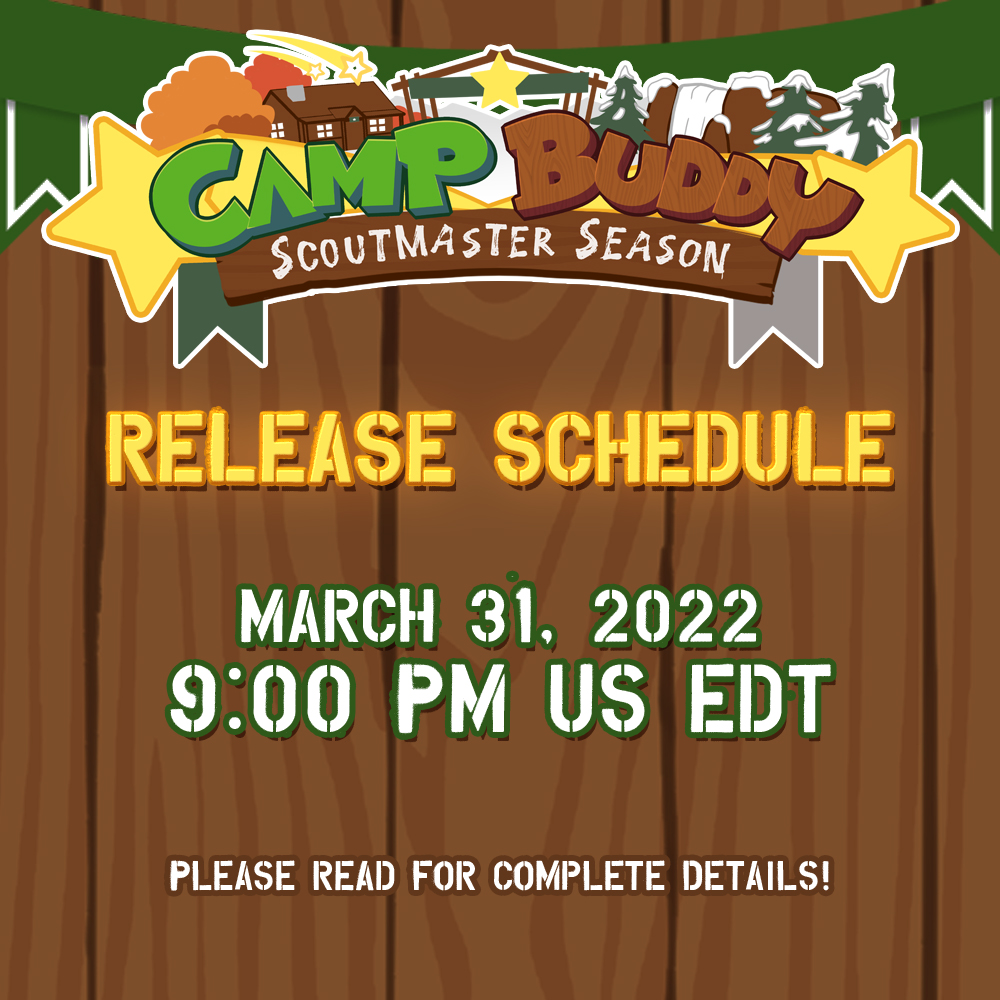 We understand that this is a day later than our initial estimate, and we sincerely apologize for this delay, but our team needs just a little bit longer to get all of the assets into the game and tested properly to ensure that you all have the best experience possible!
At the designated time, the game will be live for purchase on our website, and additionally, as a bonus, any customer who purchases both the original Camp Buddy and Camp Buddy: Scoutmaster Season will receive $20 USD off of their order!
Thank you all again for your patience and understanding, and we can't wait for you all to play the game soon! We're almost there, so please bear with us a little longer!
Lots of love,
~BLits Games