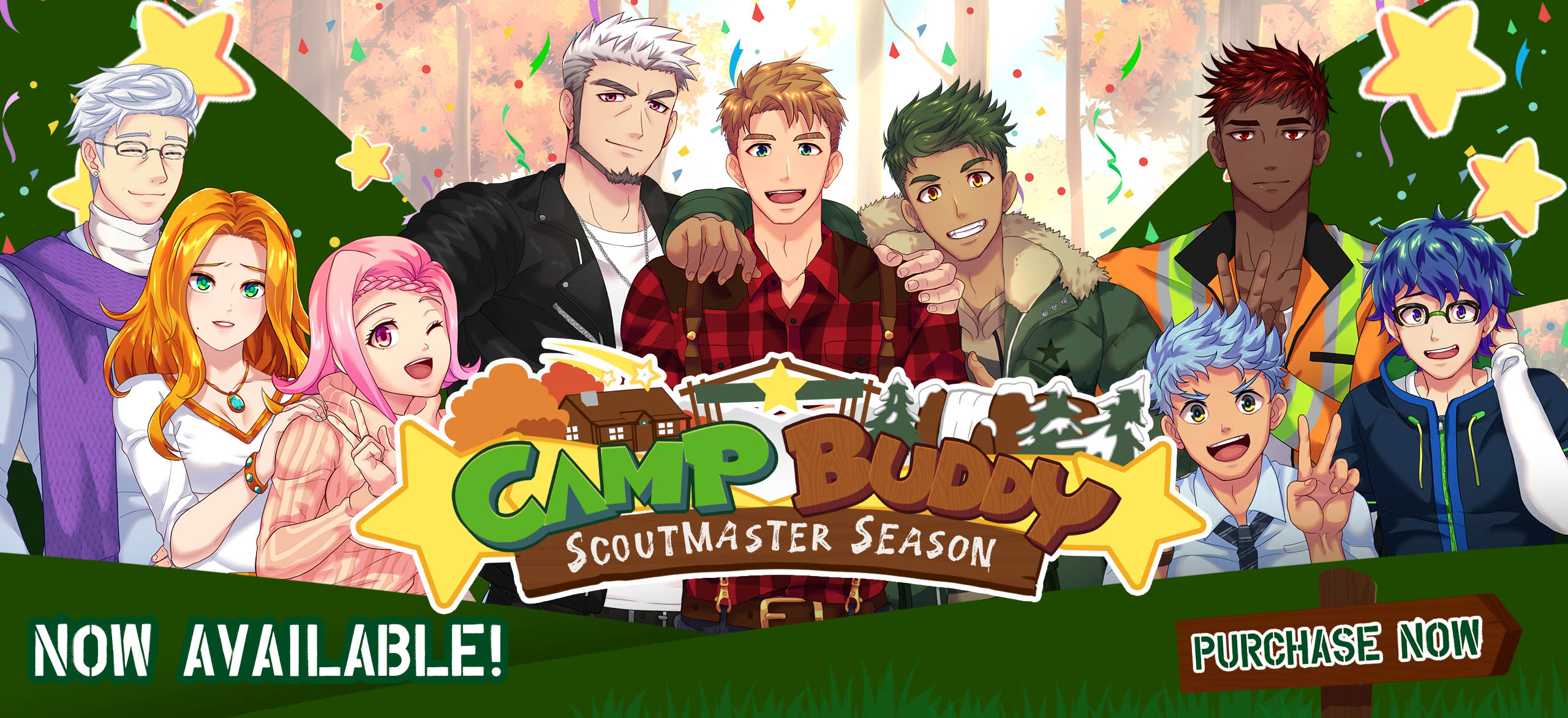 Hey, buddies – Camp Buddy: Scoutmaster Season is finally here! We are excited to announce that you can now purchase the game on our website, at the link below:
https://www.blitsgames.com/product/camp-buddy-scoutmaster-season/
If you purchase both Camp Buddy: Scoutmaster Season  alongside Camp Buddy or a Camp Buddy Body Pillow, you will receive a discount of $20 on your purchase!
Thank you all so much for your patience and understanding with us through the development process, and we're so excited for everyone to get to play this newest installment in the Camp Buddy universe. Everyone has worked hard to give you all the best Camp Buddy: Scoutmaster Season experience possible!
As of right now, the game is available for purchase on our website for both PC and Mac, and will require 5.5 gigabytes of storage space. Additional specs can be found on the product page!
If you are a Patron who is entitled to a free copy, your download link will be coming soon via email! Please bear with us, and be sure to check your spam box!
Additionally, although this release contains the full game, we are planning to continue Camp Buddy: Scoutmaster Season with a few additional patches down the line where we plan to add animations, additional interfaces, and even some new art scenes! You can look forward to more information on what's to come late in the month, after we've all had time for a break after the final push to release!
Finally, if you come across any bugs or errors, please feel free to report them to the page below, and we'll check them out and get them fixed for the next patch as soon as possible!
Thank you again for your support, buddies, and have fun! We'd love to hear your thoughts on the story, in the comments below, on twitter, discord, or elsewhere! See you soon!
~Lots of love,
~BLits Games