Hey, buddies! We're back with some exciting news regarding new Digital and Physical Camp Buddy products coming to our store!
First off, we have a much-awaited release – the Camp Buddy: Original Soundtrack is available for digital purchase on our website, and can be streamed on Spotify, Youtube Music, Amazon Music and more!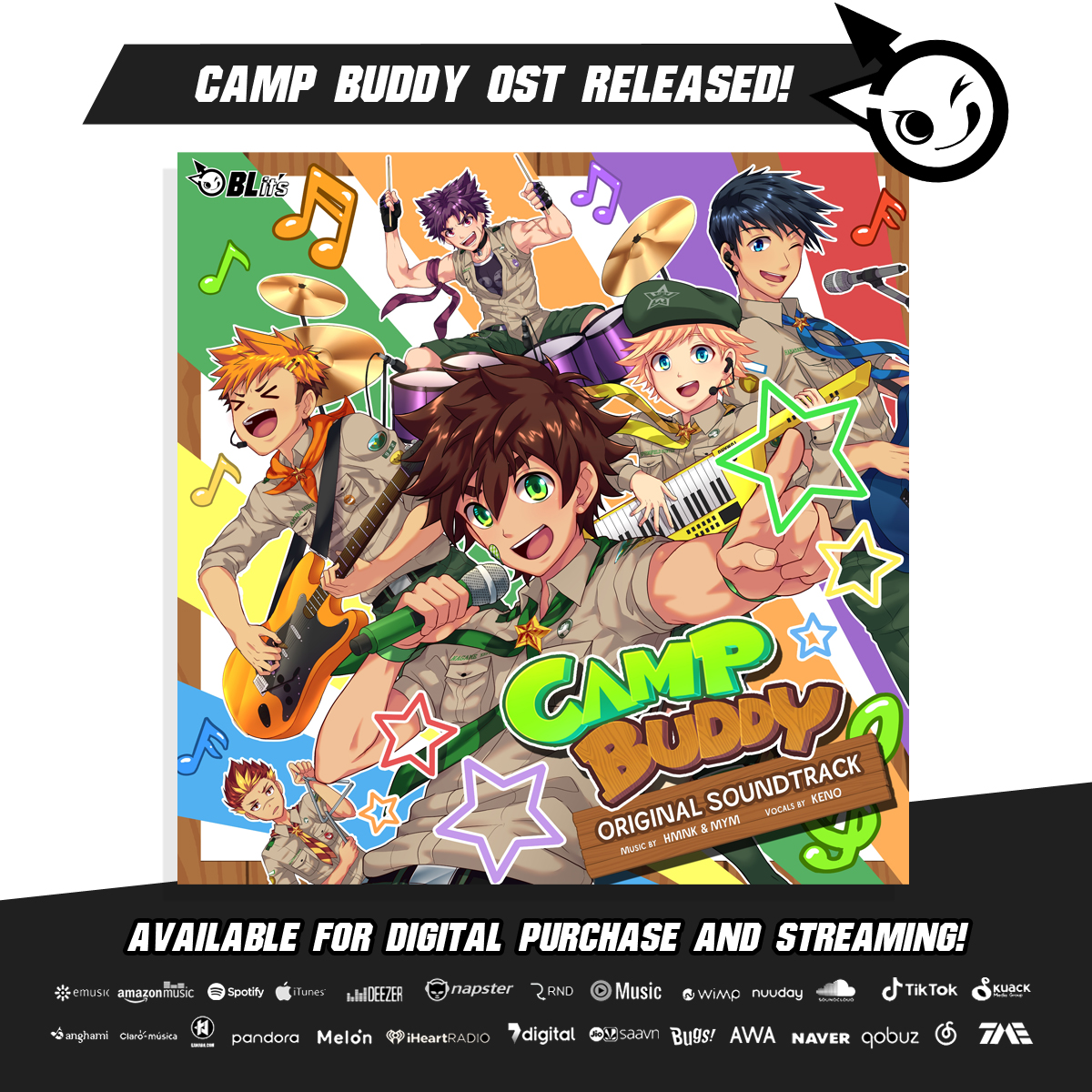 Check it out at some of the links below:
In addition, we have several new items coming to our store in the near future! This month on Mikkoukun's Patreon features the last of the three scoutmaster's body pillow arts, so we'll be working to make physical versions of their pillow cases very soon, as well as physical versions of the Camp Buddy: Original Soundtrack and full game of Camp Buddy! Check out a couple teasers below!

All of these are coming to our webstore soon, so please stay tuned and watch for another Scoutmaster's Season Development Update at the end of the week!