Hey there, buddies! To wrap up the 5th Anniversary of BLits Games, we're holding a huge sale on all of our digital products! Just use the code 'BLITSFIVE' at checkout, and you can receive 20% off the following products:
Camp Buddy (PC/MAC)
Camp Buddy: The Journal (Artbook)
All Image Sets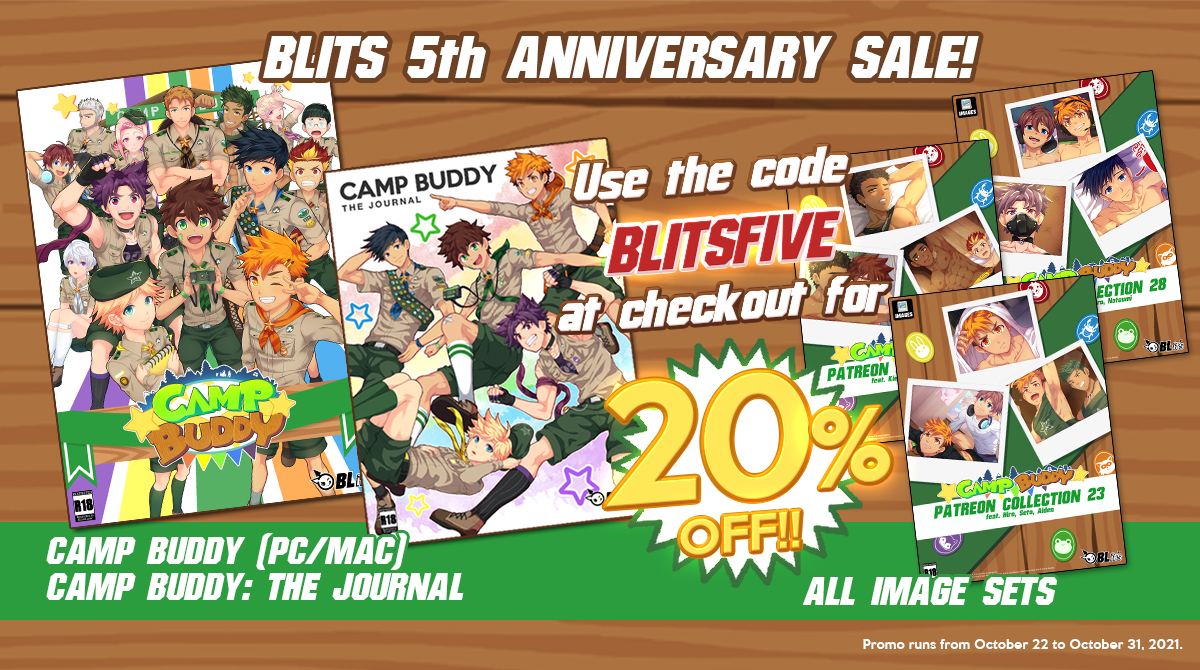 The sale starts on October 22, 2021 and runs until October 31, 2021, so grab your favorite digital products at a discounted price while you can!
We'd also like to inform everyone that due to shipping troubles caused by the ongoing COVID-19 global pandemic, we've had to temporarily discontinue inner pillow purchases from our webstore. Once we're able to put them in stock again, we'll let everyone know, and thank you all for your understanding!
That's all for now, buddies! We'll be back with development news on Camp Buddy: Scoutmasters' Season later on as well, so please stay tuned!
Lots of love,
~BLits Games