Hey, buddies! We're happy to announce that the BLits Team has been invited once again to attend Yaoi Expo 2020 this February 15, 2020 at the Bayanihan Center, Pioneer St, Pasig, Metro Manila, Philippines!
Once again, our awesome crew will be there selling Camp Buddy Merchandise, including a hard copy of the game (with the newly released Taiga route) at a discounted price, art prints, buttons, keychains, patches, Mikkoukun and Zael Patreon Rewards, and, for the first time, Camp Buddy Body Pillows! That's right, those who attend the con can be the first to pick up their very own Body Pillow of one of the main cast, made as exclusive merch by the team!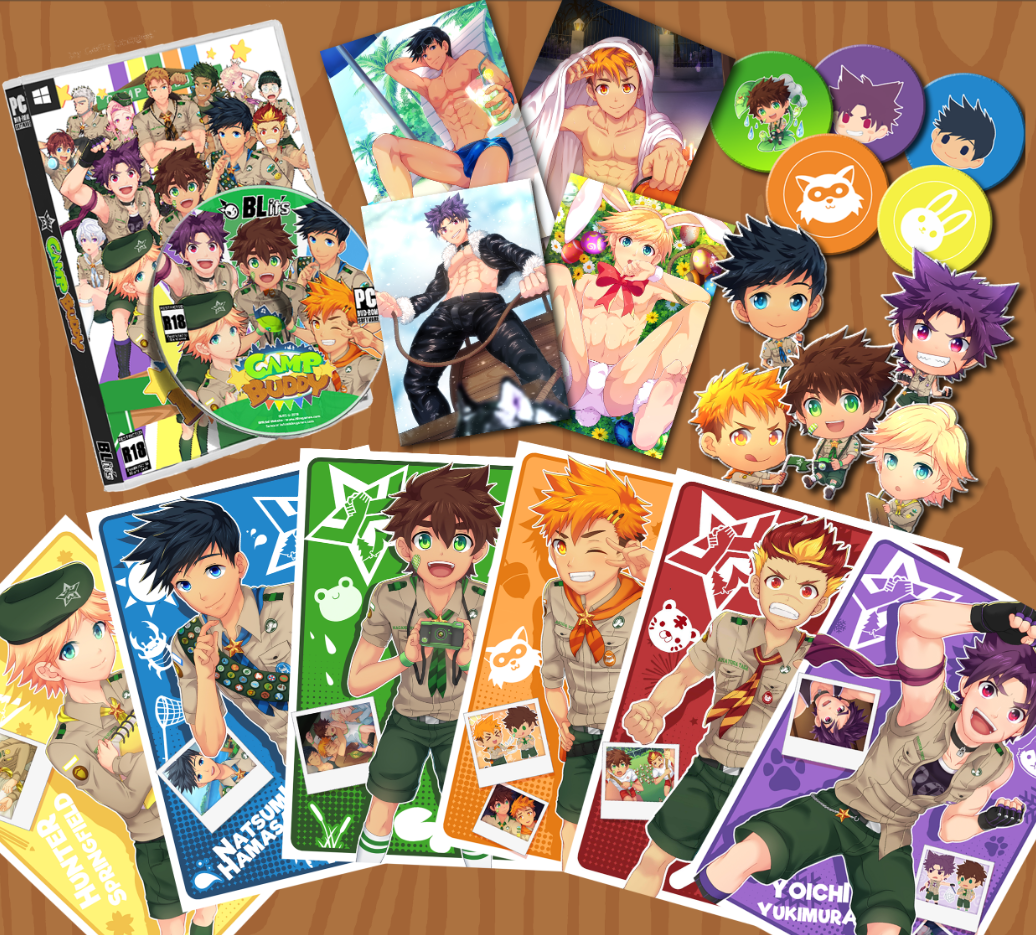 Our booth will be located at booth "S06" in the Center of the Main Hall. You can view it on the map below: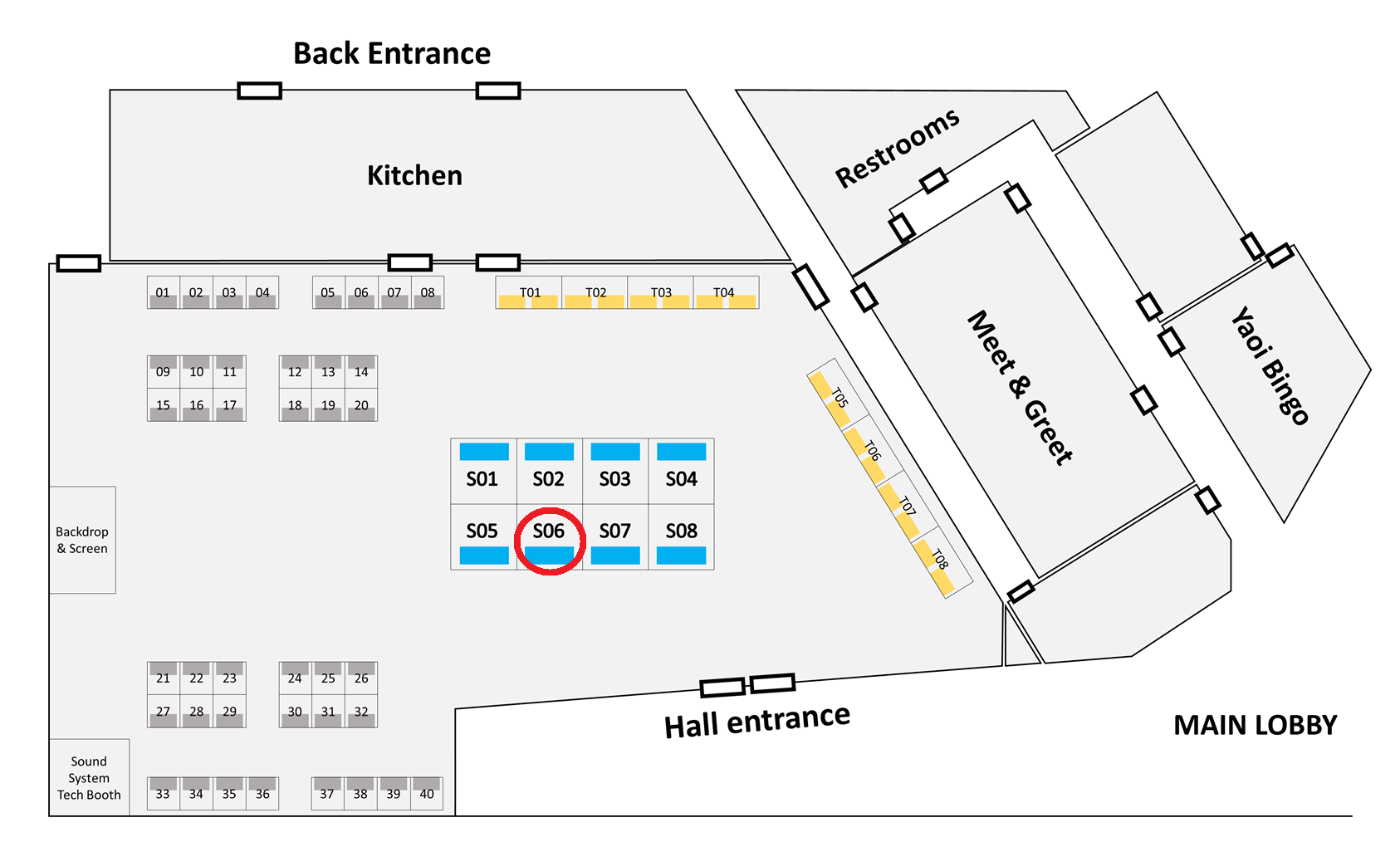 There will be a con exclusive demo at our booth, and for the first time, we'll be selling Camp Buddy Body Pillows! (Please note that pillows are 156 x 50 cm, Satin Esteraga Fabric and include the pillow case, not the pillow). Check out our price list below!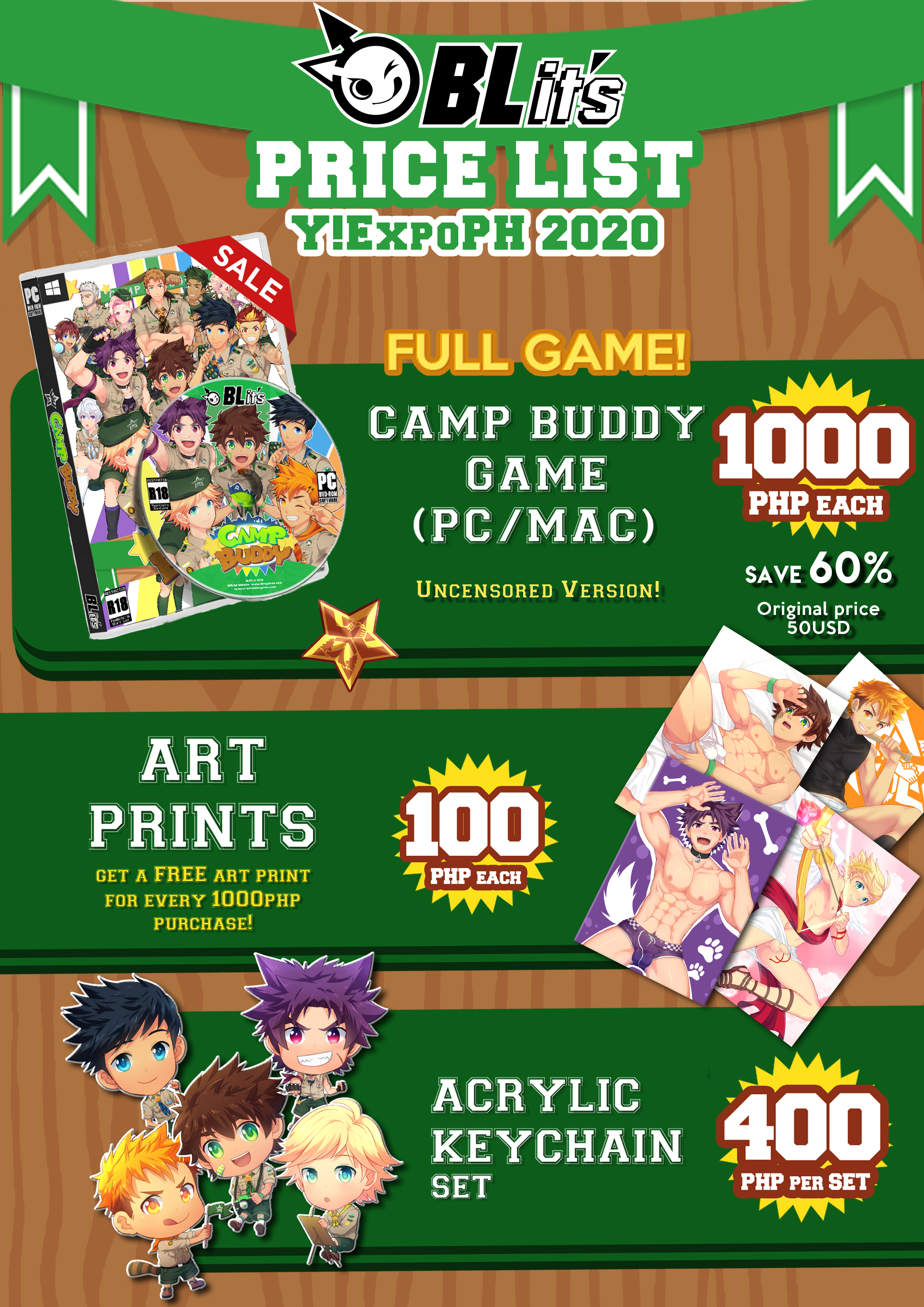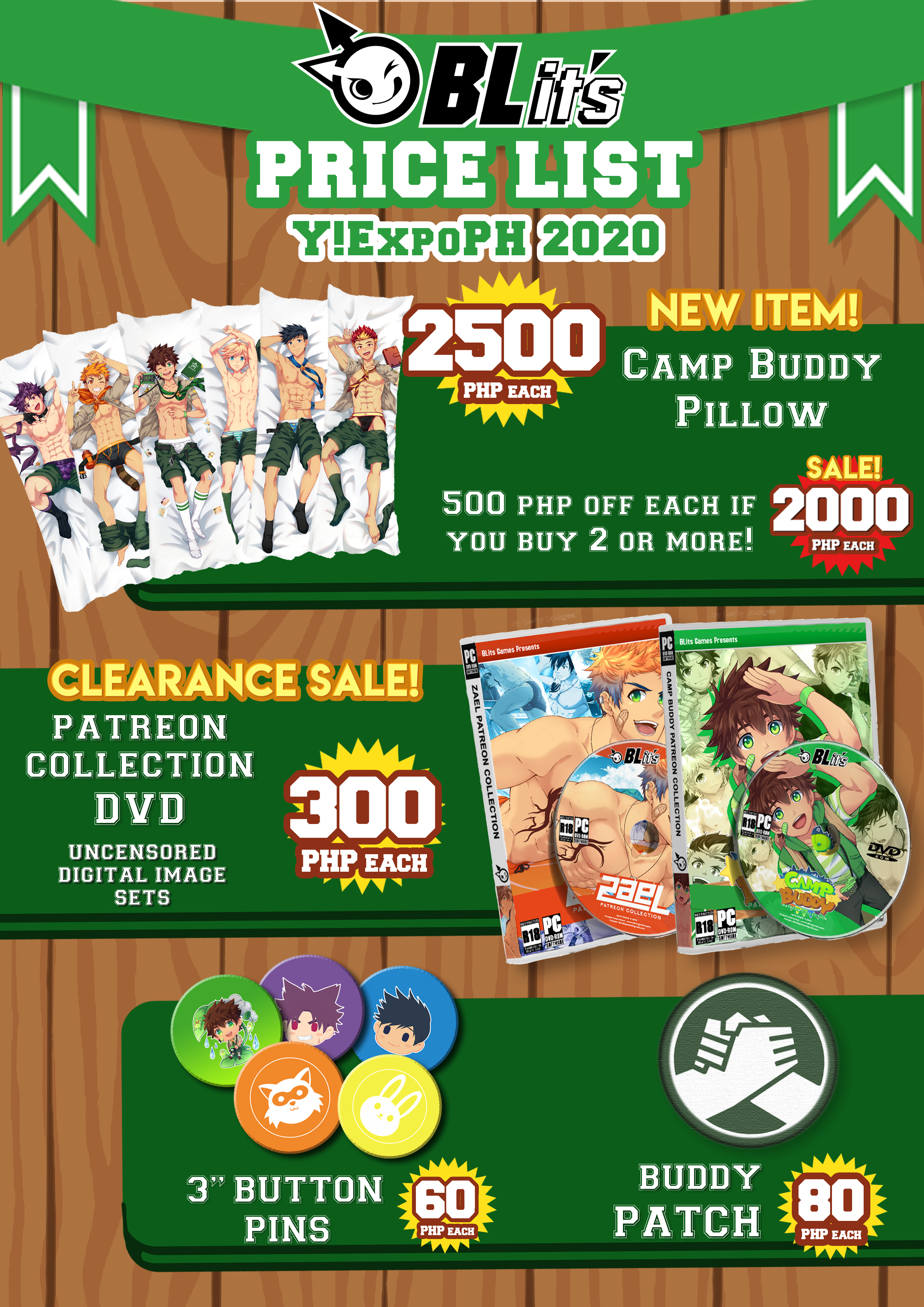 Details of the convention can be found here: https://web.facebook.com/yaoiexpo
We hope to see you there, buddies!
P.S: Online Orders for Physical Merchandise are not available at the moment, but we are currently working on adding Physical Merchandise to our website, and we'll make an announcement if it becomes available! Thank you for your patience!