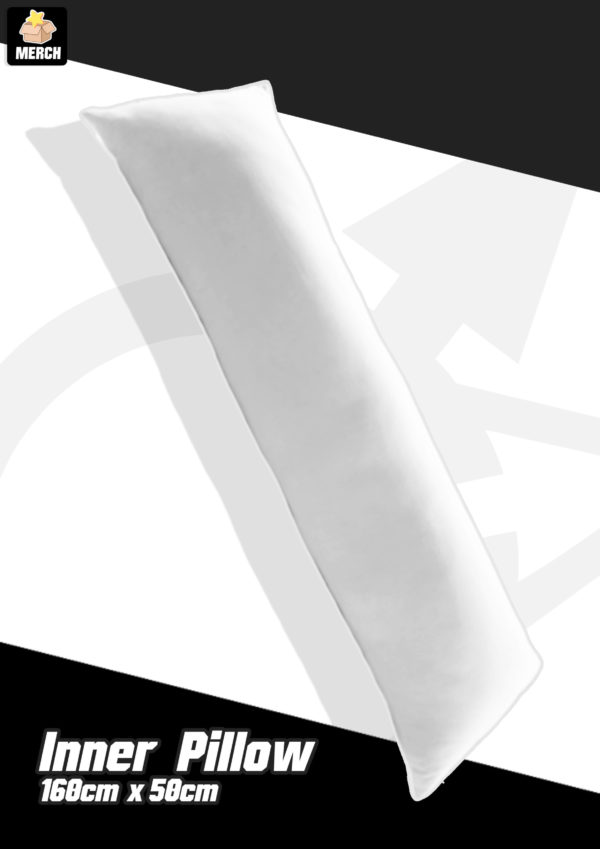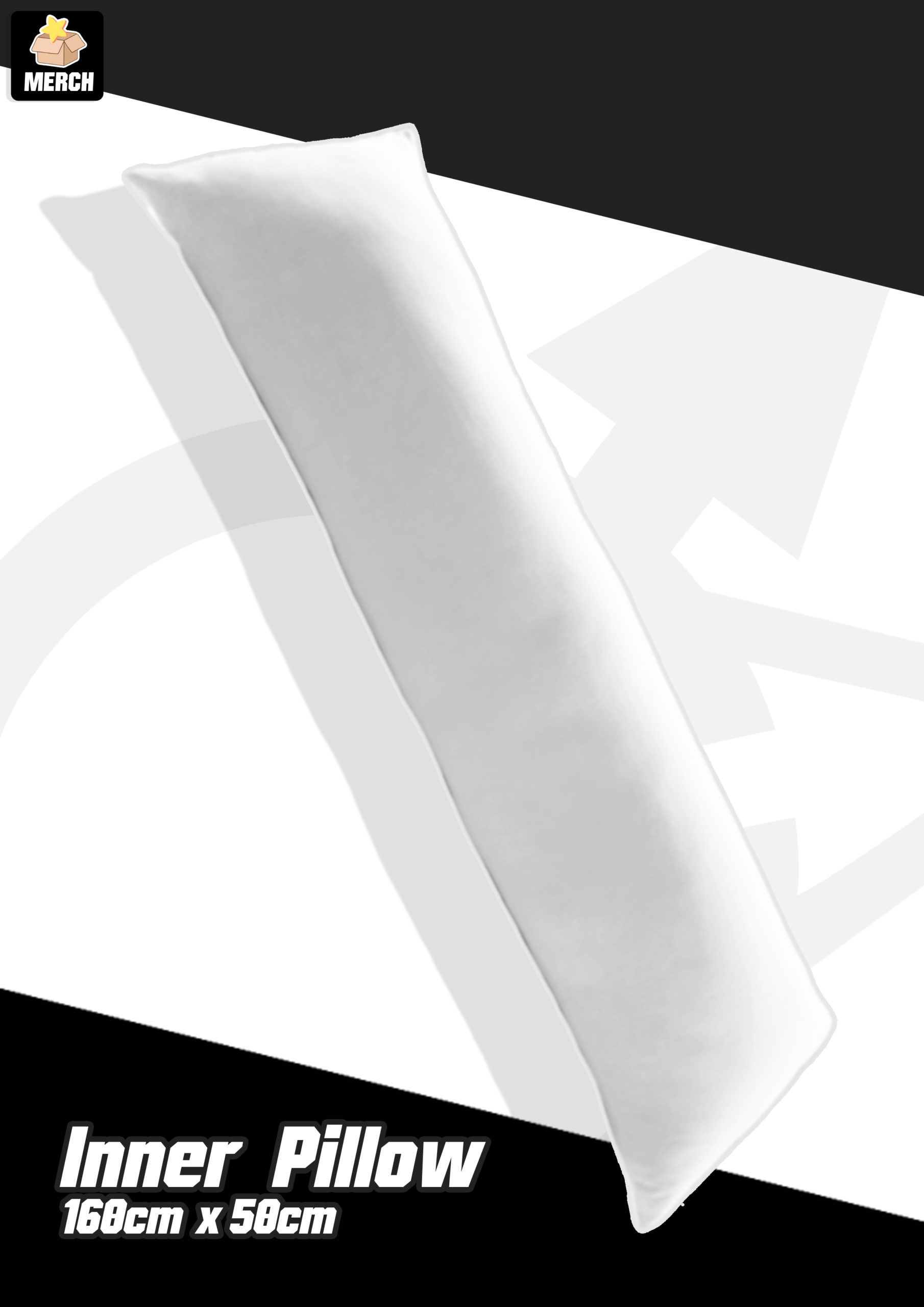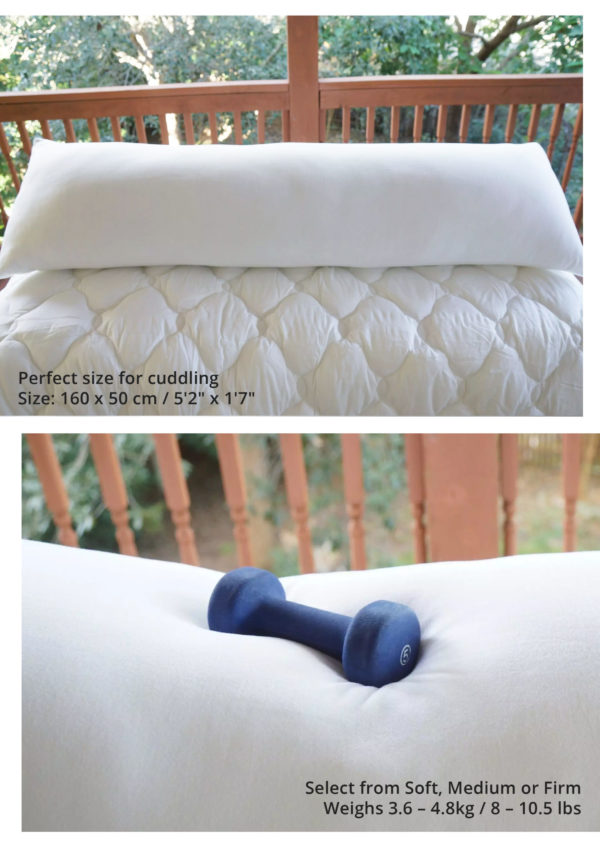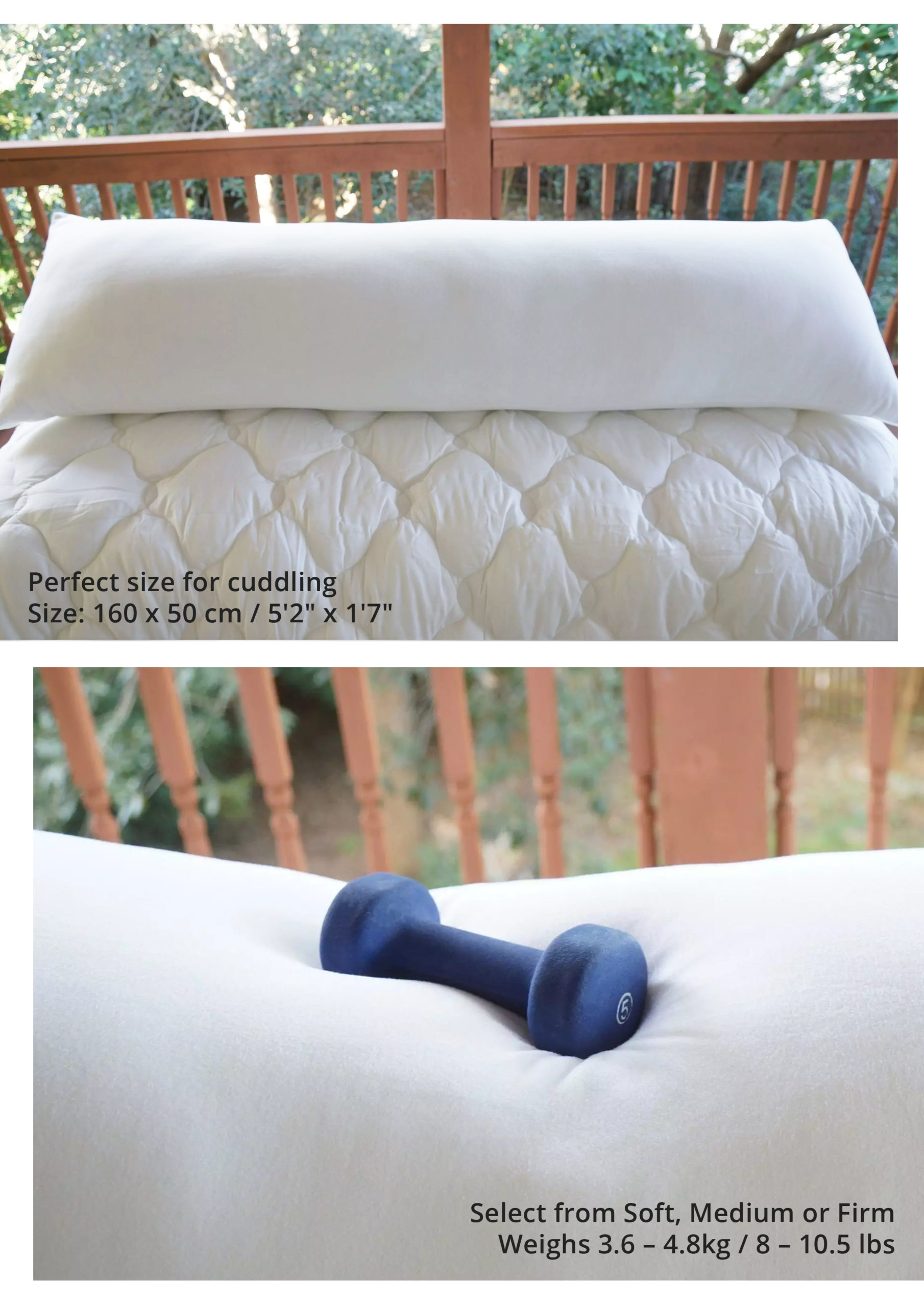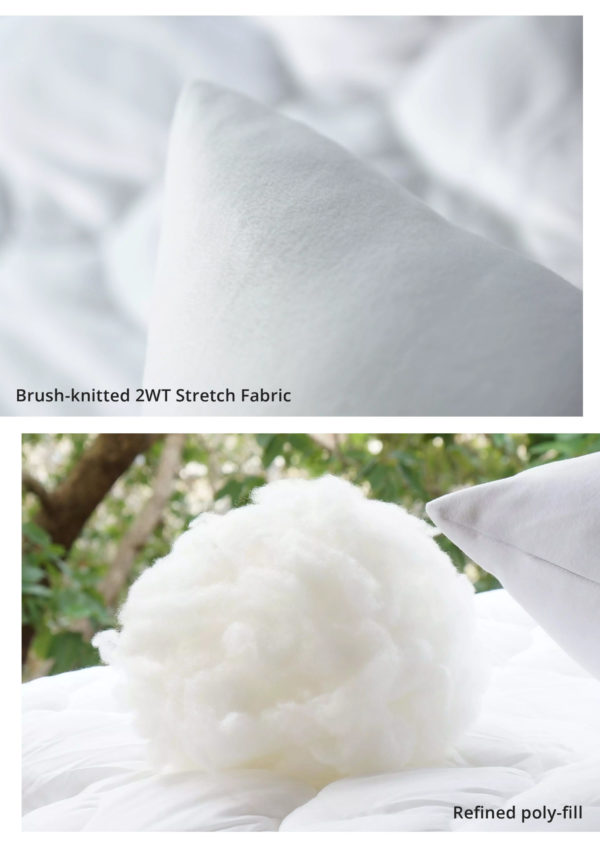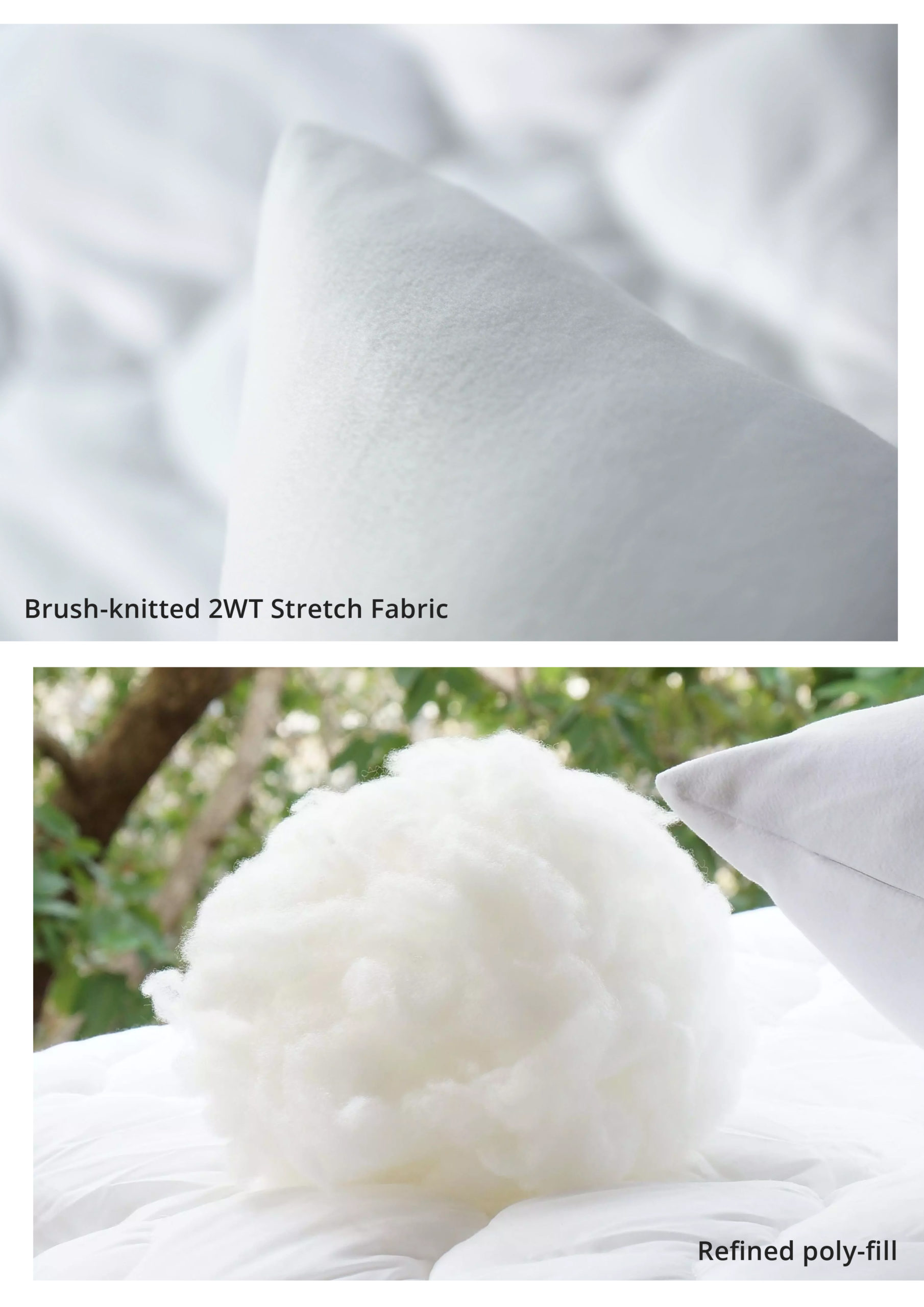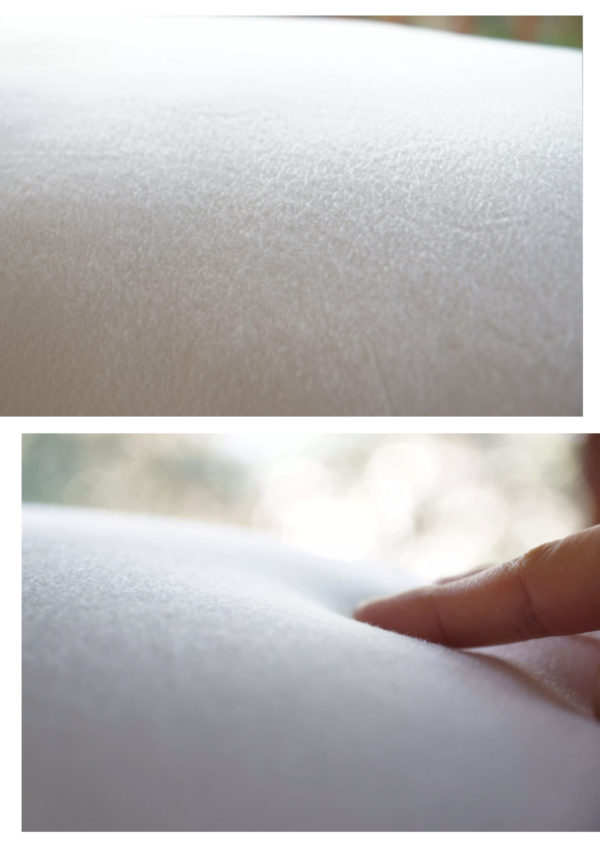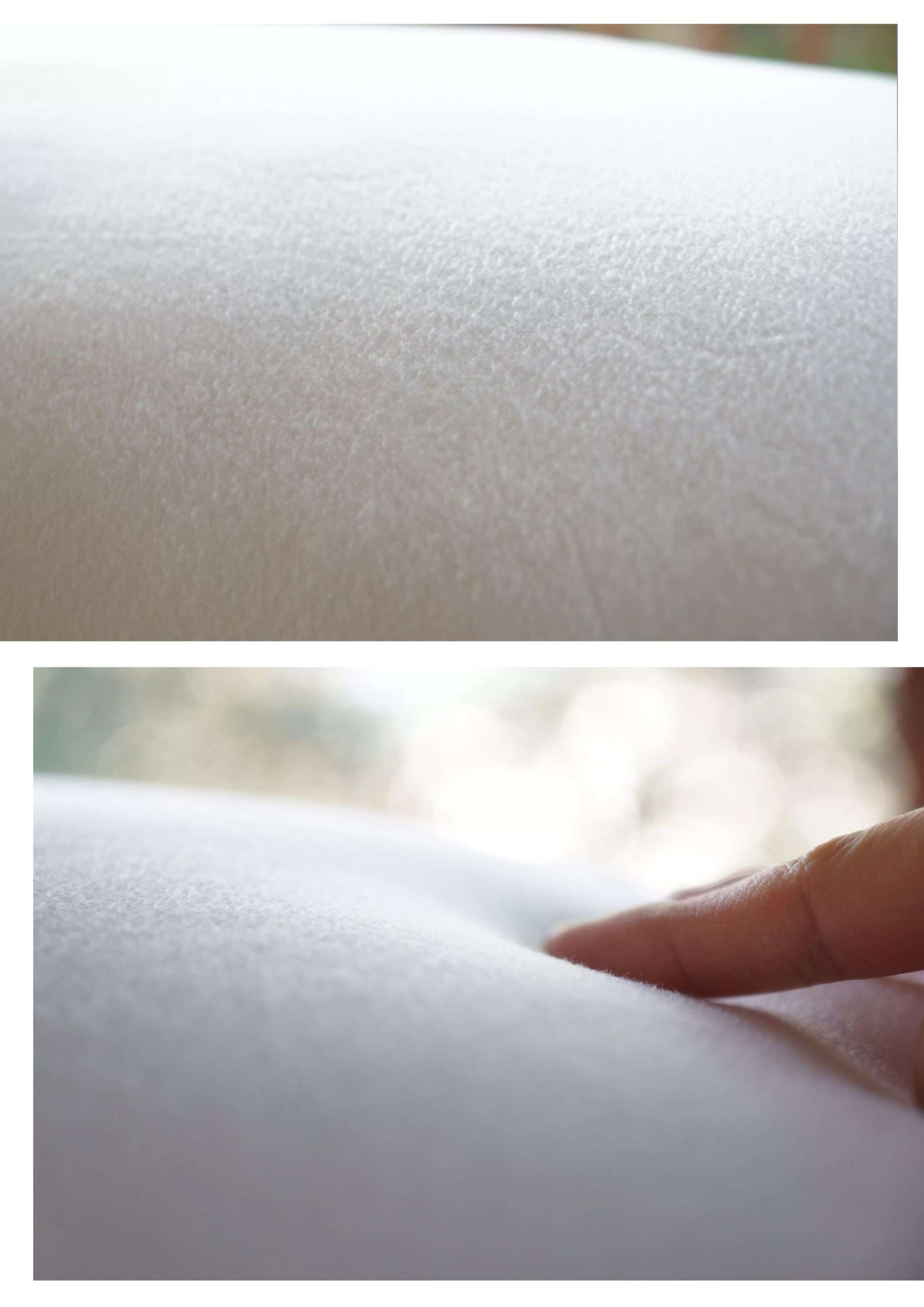 Body Pillow – Inner Pillow
Please note that all Inner Pillow shipments may take up to 8 weeks for delivery. Thank you for understanding!

Pre-order an Inner Body Pillow.
Please note that this is a physical product and will be shipped to the shipping address you enter on our payment gateway.
For more information about the shipping, as well as additional general information, please see our product FAQ.
DISCLAIMER:

Due to the global pandemic, please expect at least a month to manufacture and ship to your address depending on the country. Please also be informed that the shipping cost for this product is higher due to its size, weight and volume.
The high-quality inner pillows we optionally offer are customized by our manufacturer. The highly refined poly-fill is unprecedently soft due to its fineness and high resiliency. Most pillows out in the market typically use a rougher, ball-shaped filling to emulate firmness in which over time loses its loftiness as the filling quickly shifts and flattens with use. The customized poly-filling improves the longevity and loftiness of the inner pillow.
Features of the inner pillow:
• Anti-slip – The pillowcase will stay in place.
• Conformity - The cover and inner will feel like single piece.
• Rigid corners – There will be no flappy ears in the corners of the pillow.
• Stretch-fit – Compatible with any covers between 155-160cm.
• Adjustable – Zippered enclosure allowing further adjustments to the filling to your liking
This product is a PRE-ORDER. Upon manufacturing, it will be shipped to the shipping address you enter on our payment gateway. Please see our infographic below or visit our FAQ for complete information: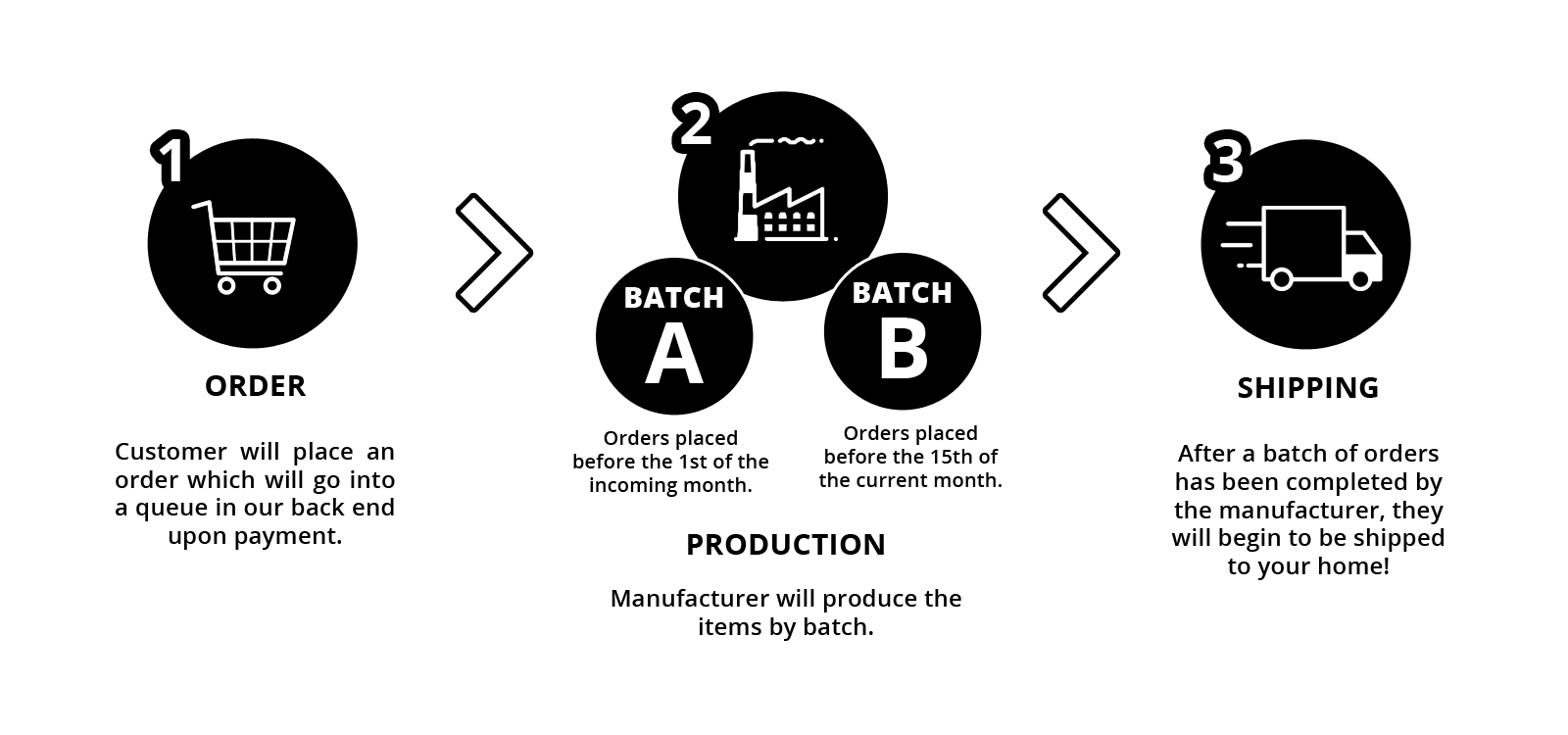 Additional information
Weight

3.6 – 4.8kg / 8 – 10.5 lbs

Dimensions

160 x 50 cm / 5'2" x 1'7"

Casing

Brush-knitted 2wt stretch fabric (90% Polyester, 10% Lycra). Includes Standard invisible zipper fastener.

Cover Weight

550g / 280 gsm

Filling

Refined poly-fill for firmness and high resiliency, customized by our manufacturer. Has improved longevity and loftiness compared to most inner pillows out in the market.

Refund Policy

Refunds are only available before the order has been sent to the manufacturer. This means your request will need to be submitted before the incoming 1st or 15th of the month, depending on when you placed your pre-order.

Example- If you placed your order on the 3rd, you will need to submit your refund request before the 15th of the same month in order to be eligible for a refund.

Return Policy

Returns are accepted only in the case of an unopened product. Once the product has been opened, returns will not be accepted unless in the case of printing/manufacturing error. The customer shall pay the shipping cost of returning the product to our warehouse.
Washing & Care Tips
Please be reminded that these are washing and care tips for the Inner Pillow only.
For washing: Inner pillows can be machine washed with cold or warm water and a mild detergent on the gentle cycle.
For drying: Can be either air-dried on a drying rack or thrown into a dryer on a low heat setting. It is also recommended to use drying balls when using a dryer.
Additional Care Tips:
1. Body oil, dirt and smell may smear and rub easily into the pillow and its cover, thus a shower before hugging the pillow is recommended.
2. Keep the pillow away from pets to avoid damage from biting, scratches, etc.
3. It is recommended to have cut, short nails when hugging the pillow. Long nails might scratch and damage the pillow and its cover.
4. Regularly wash the pillow cover. It is recommended to wash the inner pillow at least once or twice a year depending on use.
Notice: These washing & care tips are only applicable for our manufacturer's pillowcases / inner pillows only and are not a general care guide.
Shipping & Pricing
Please see below a summary for our physical products/shipping prices:
Product Prices
Body Pillow Case – 69.99 USD + Shipping
Inner Pillows

Soft – $110 USD + Shipping
Medium – $125 USD + Shipping
Firm – $135 USD + Shipping
Shipping Options for Pillow Cases
No-Rush Shipping (4-6 weeks after manufacturing) – 10 or 15 USD depending on country (+5 per additional pillow case)
Normal Shipping (up to 2 weeks after manufacturing) – 15 / 30 / 40 / 50 / 60 / 80 USD depending on country (+10 or 20 USD per additional pillow case)
Shipping for Inner Pillows
Normal Shipping (up to 8 weeks after order) – 30 / 50 / 75 / 100 / 120 / 150 USD per item depending on country
Product/Shipping costs may vary by country/region. Shipping may also vary if you order multiple items with similar/different shipping options.
Due to the pandemic, please also be informed that prices shown above may be subject to change.