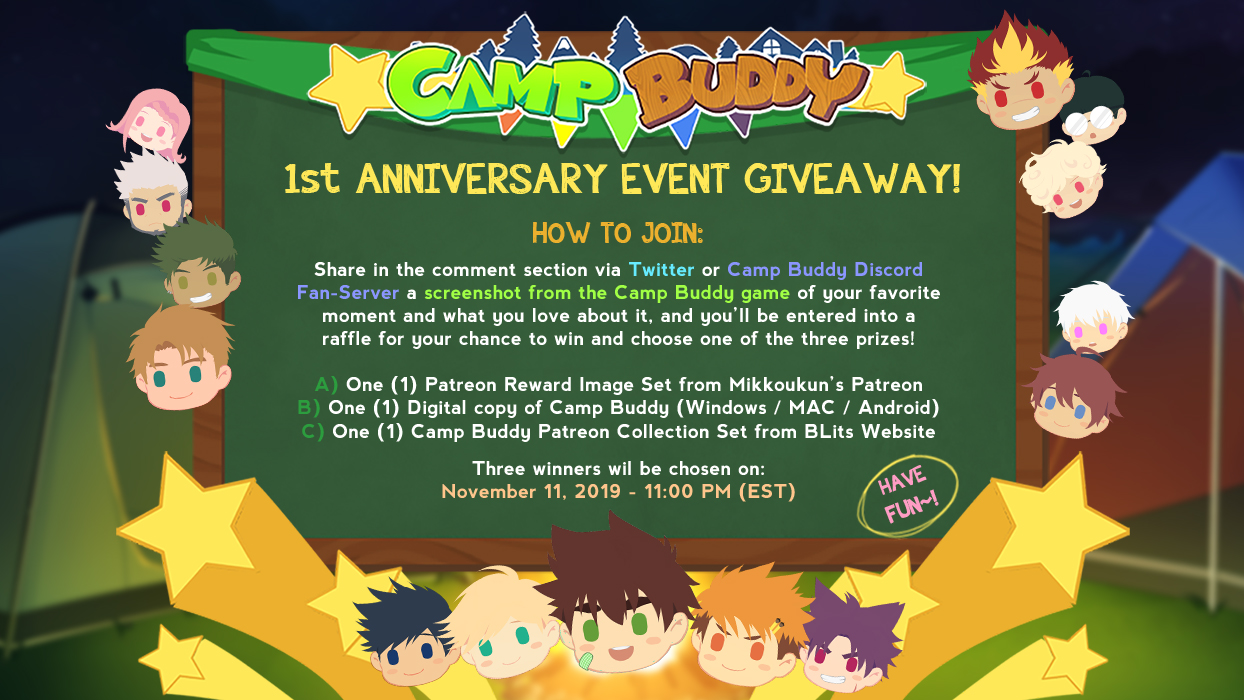 Happy Anniversary, Buddies! On this day last year, after much hard work, Camp Buddy was officially released! Since then, we've been blown away by the amount of love, support and care that everyone has shown for the game, and in celebration of this occasion, we're going to be doing a giveaway!
Share in the comments on BLits Twitter (Anniversary Event Post) or the Discord Fan Server your favorite Camp Buddy moment in a screenshot, and you'll be entered into a raffle for your chance to win and choose one of three prizes!
A) A Patreon Reward Set from Mikkoukun's Patreon
B) A free copy of Camp Buddy Windows, Mac or Android Version (Includes future updates such as Taiga DLC)
C) A Camp Buddy Patreon Collection Set from BLits Website
Winners will be chosen by 11 PM tonight (US EASTERN TIME), so we hope that everyone joins and has fun, buddies!
P.S: Spoiler warning, and limit of one entry per person!